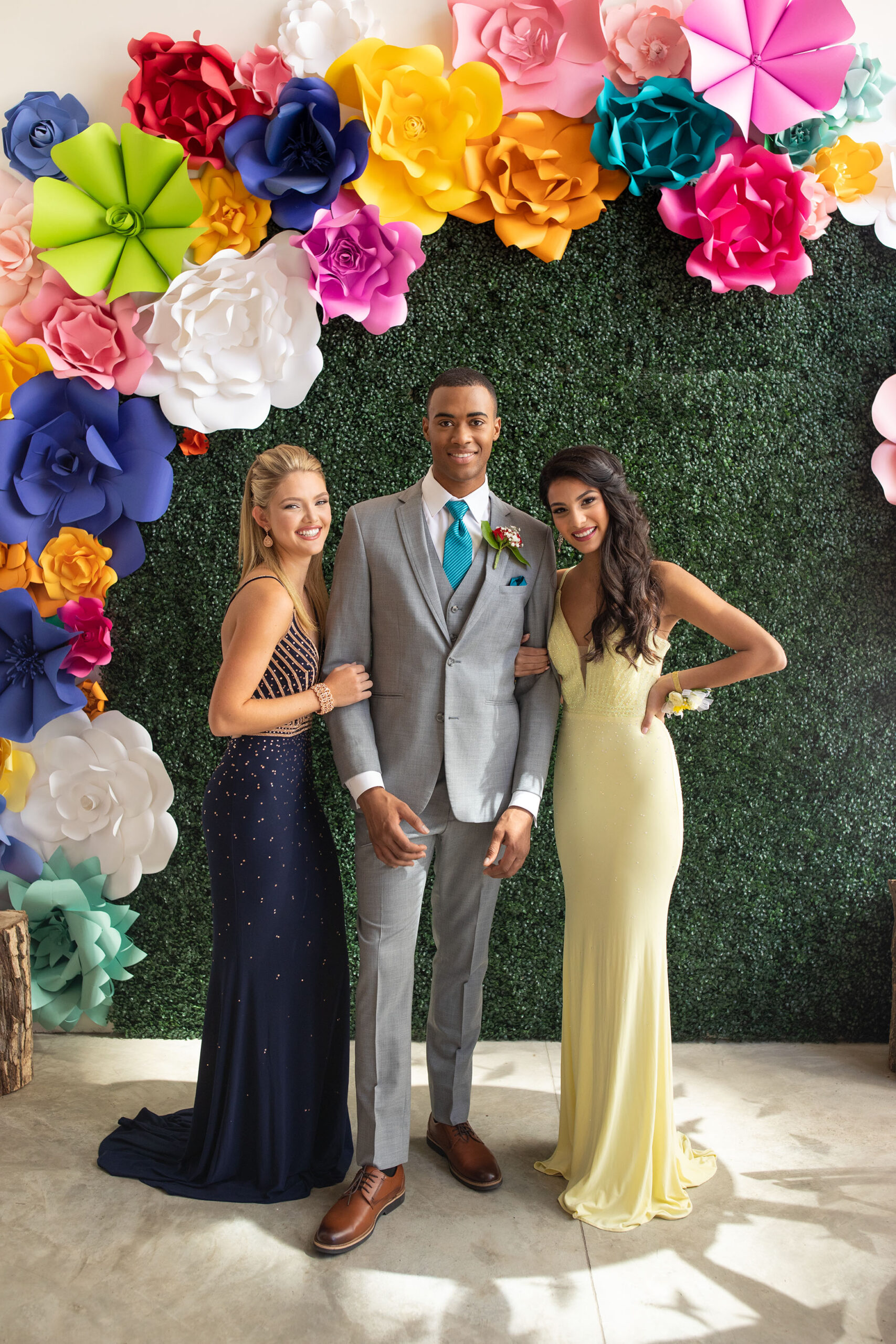 One of the most memorable nights for a high school kid is prom. But what they are really excited about is the after-party! With some schools foregoing prom or scaling down prom because of COVID-19, some parents are putting together their own prom after-party for their high school kids and friends. You will want to make sure you have some great things planned to help keep the party going! Check out our list of ideas that will get the party started.
Theme Ideas
First things first.  You have to have a theme for the prom after-party and there are a ton of themes that will work. A casino night can bring their night to the next level! Include card and table games like Blackjack, Poker, Roulette, or Texas Hold'Em. Hold a raffle where they exchange their chips for prizes at the end of the night such as gift cards to Starbucks or Chick-fil-A.
Another fun theme would be carnival night. Have games like ring toss, dart balloon pop, or bean bag toss. If you really want to go crazy, think about setting up real carnival rides or inflatable obstacle courses!
What about a game night theme because what high school kid doesn't love video games? And this will definitely keep them entertained! Use a projector and get some old-school games like Mario Kart or Street Fighter and have them battle. You could also incorporate board games into your game night theme. Set up tournaments to see who the ultimate champion is.

Entertainment
Let's face it, high school kids love taking pictures. So, what's better than a photo booth to help capture the best night of their high school lives? Gather silly props and costumes like hats, tiaras, old prom dresses, or ruffled tuxedo shirts. Many party stores carry inexpensive photo booth kits that could include signs, fake mustaches, sunglasses, or feather boas. Look for objects around your home that would make interesting additions to your pictures. The pictures taken will serve as a reminder of the fun times they had for years to come.
Another fun and upcoming popular option would be green screen photos. Who doesn't love a fun background? From standing next to a movie star or surfing the next big wave, a green screen photo offers unlimited possibilities.
Music is another must-have for the prom after-party. A great way to keep the fun going is to hire a karaoke DJ so they can sing and dance the night away.

Food
Every after-party has to have food! And there is nothing more popular than food trucks, especially since they offer such a large variety of culinary goodies. With options like burgers, tacos, barbecue, or even donuts, your high school kids will love this idea and the food!
If food trucks aren't an option, then you can do something simple like pizza, appetizers, or a build-your-own hot dog bar. Have popcorn, cotton candy, nacho cheese machine, or cupcake stand as treats throughout the night.

Giveaways
If you want to make sure the kids attend your after-party, then you should offer prizes to be handed out at the end of the night. Bigger prizes like iPads, laptops, or TVs are sure to be a hit for the high school seniors who will head of the college soon. More affordable or cheaper options might include a coffee machine, noise-canceling headphones, or an Echo Dot. Gift cards to popular restaurants or stores such as Walmart or Bed, Bath & Beyond would be a great choice as well.
There are many exhilarating ideas for your after-prom party! To create an unbelievable party that they will remember, you just need to mix and match a few of these ideas. Jim's Formal Wear can help make their prom just as memorable with a tuxedo or suit. Shop online or in-store at one of our 5000 locations nationwide.