Prom is an important night for most teenagers, but prom costs can add up fast. From limos to tickets to after-party costs, it's easy to get caught up in the excitement of it all. But who wants to go broke in the process? Here are some easy ways to save money on prom, but still make it a night to remember.
Figure out who's paying for what
Are your parents fronting some of the costs for prom night, or will you be expected to cover all the expenses? Are you going with a date or planning to go stag? Or maybe you have a great group of friends and you all plan on going together? No matter what the situation, decide who will pay for what upfront, so you can set a realistic budget for yourself.
Prioritize
If you're worried about how you'll come up with all the money needed for everything on your prom checklist, consider prioritizing your requests. Consider which items are must-haves and which items you can forego. In some cases, it just might mean choosing a cheaper option as opposed to giving it up altogether.
Skip the spray tan
There is nothing like a good tan to bring your confidence level up a notch, but spray tans can be expensive. To save money on prom grooming expenses, choose a self-tanning lotion from a drugstore or skincare line instead. Most are inexpensive and have similar effects. Just plan on starting early, so you have that summertime glow by prom night.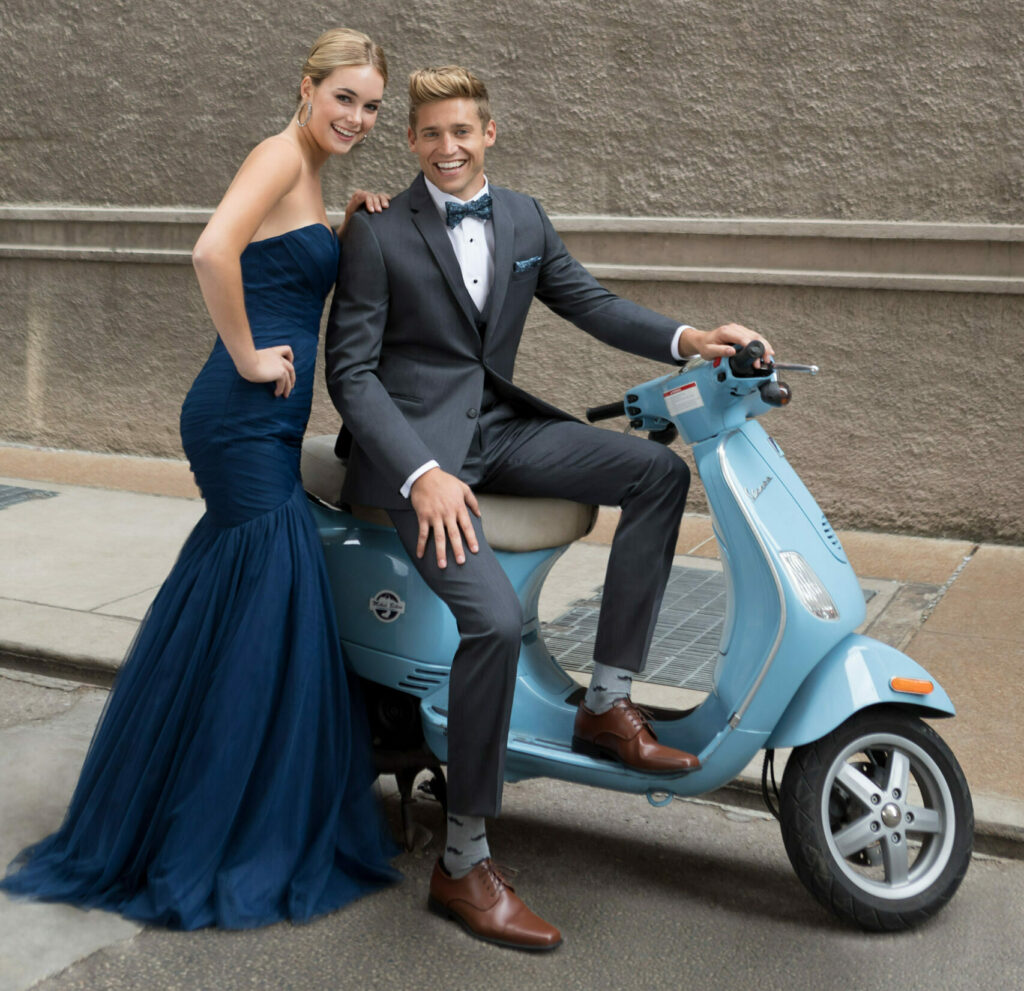 Choose cheap transportation
Rolling up to the event in a limo is super lit, but the cost of a limo rental can be expensive. If you are planning to attend prom with a small group or just your date, consider borrowing a fun car or SUV from a friend or family member (think colorful Jeep, convertible, or a BIG truck). Hanging out with ALL the friends? Consider a small bus rental and ask one of your parents or older family members to drive the group.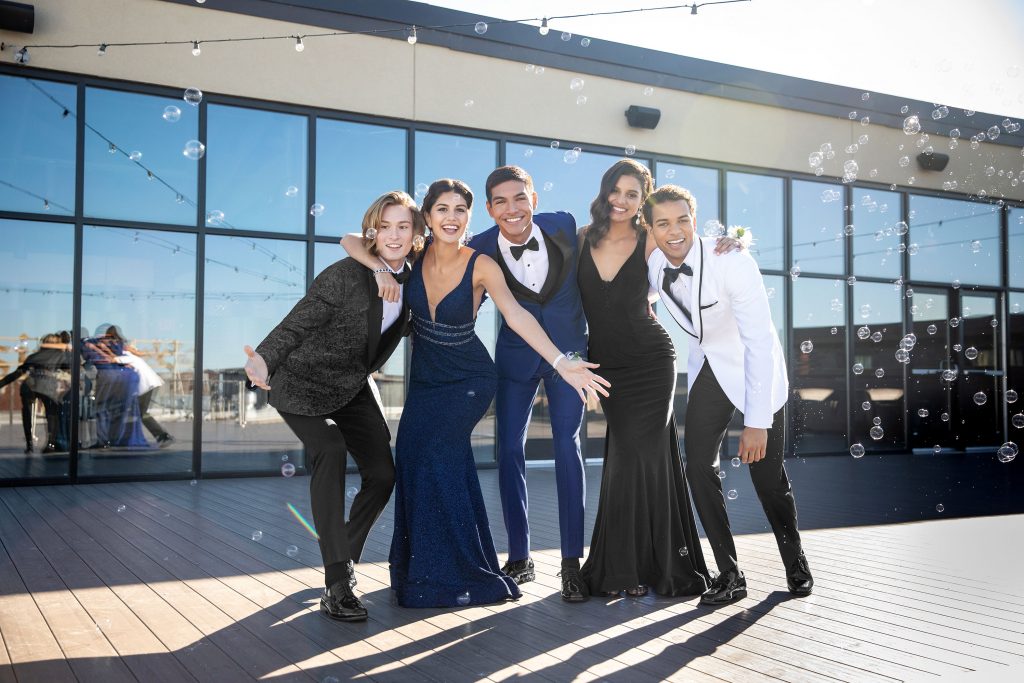 Save money on prom suit or tux rentals
Let's face it. It's not every day that you'll wear a tuxedo, so opt to rent your suit or tux versus buying one. Tuxedo rental is an affordable option that will ensure you look great on your night.
Visit your locally owned Jim's Formal Wear retailer to rent your suit or tux for prom. Not only do they offer designer styles like Michael Kors and Kenneth Cole, but they offer vest and tie colors to coordinate with thousands of dress colors. All of which are super affordable compared to the big box store prices. Your date will appreciate the extra effort you put in to make a statement on prom night.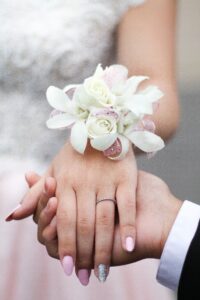 DIY Corsage and Boutonniere
Depending on what design you choose, flowers can be expensive especially when demand is high. If you are the crafty type, take a trip to your local grocer or farmers market to choose fresh flowers. Any craft store will have the extra items you need to put together the small arrangement. Just be sure to give yourself plenty of time on the day before the event, since the flowers should be fresh to look their best.
Host a dinner party at home
If dinner isn't included in your prom tickets, check out Groupon for local eateries offering discounts. Or, consider hosting a dinner party for all your friends at home and flex your culinary skills.  Not a pro at cooking? Enlist the help of your family to help with cooking and serving the meal. Ask each of your friends to chip in for the cost of the meal.
After prom
After the formal dance winds down, check out your school's after-prom party. In most cases, tickets are affordable, and the party can be a great time if all your friends go together. As an alternative, get together at a friend's house for a movie night or pajama party.
No matter where prom night leads you, Jim's Formal Wear is here to make sure you look great on the big night. Visit one of our 5000 retailers nationwide or start shopping online.