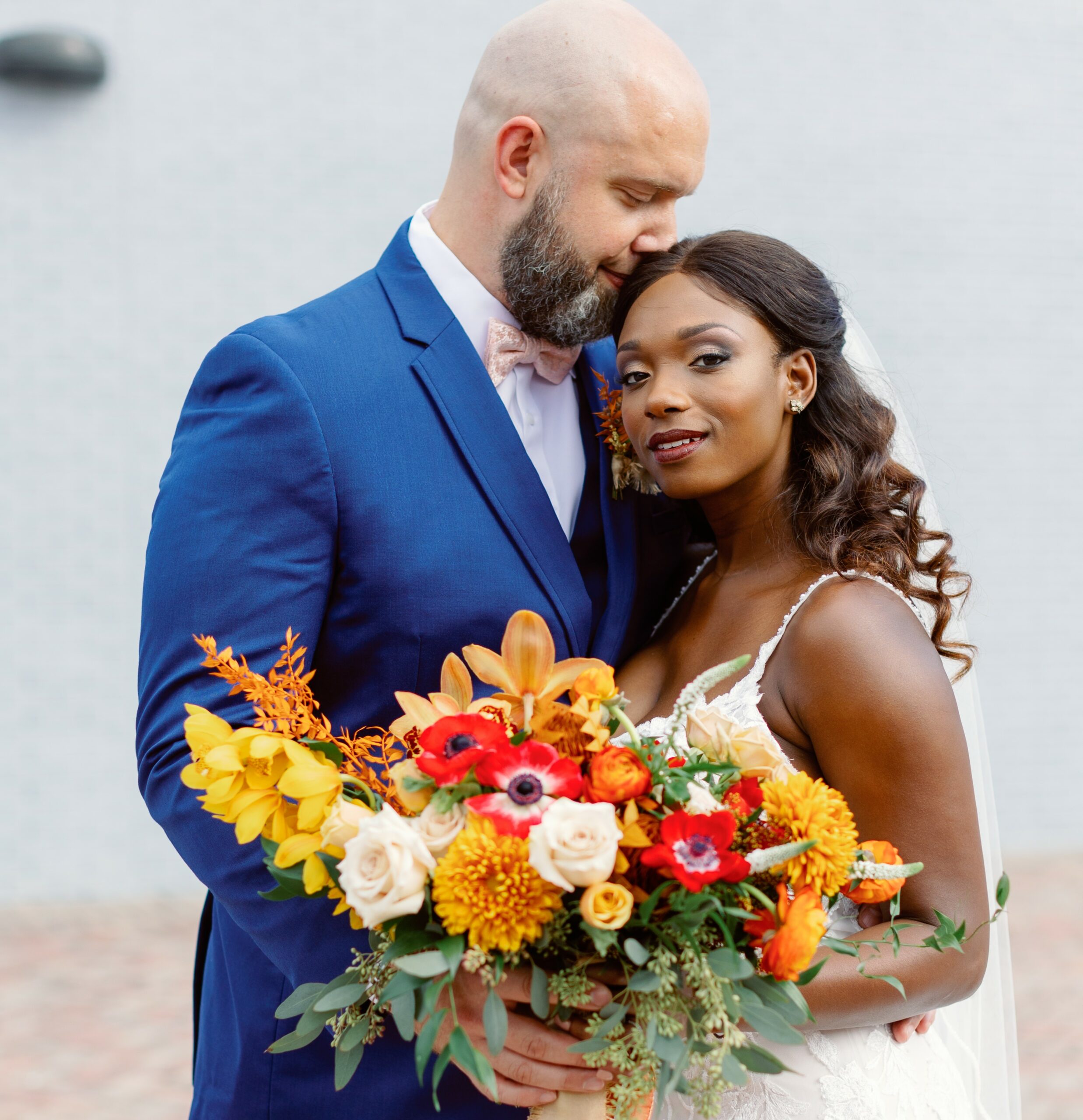 Summer is rapidly approaching which means beautifully bright and bold color combinations will soon be showing up everywhere for summer weddings. While spring weddings saw pastel palettes and fall will likely entail warm jewel tones, summer is a chance to bring pops of color into your wedding design. Here are some of our favorite combinations to help inspire you.
Yellows and Oranges
When you think of summer, you can't beat colors like bright yellows and oranges to help bring the summer vibes. Consider sunflower yellow dresses for your bridesmaids. Accent their ensemble with pops of orange or coral jewelry. Make sure to pick a suit for the guys that will complement the bold colors and not clash. A great option would be one of our blue options like our Michael Kors Blue Performance Wedding suit!
Needing a fun dessert idea for your summer wedding? Think about serving sorbet in bright colors to match the color aesthetic. Help tie everything together with hues of orange and yellow throughout in your décor.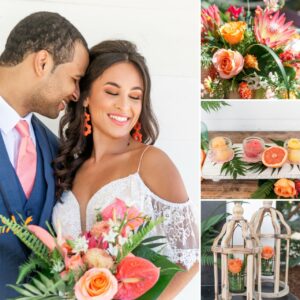 Bright Blues and Pinks
An unexpected trend for summer weddings is bright blues and pinks paired together. These eye-catching colors will let you go wild with your décor and bring your wedding to life! Large floral backgrounds are trending for weddings, so incorporate shades of magenta and fuchsia along with hues of blues like cobalt and teal in your floral arrangements or in a stunning backdrop.
Pinks and Greens
Radiant pinks like watermelon paired with light greens like mint will work beautifully for a summer wedding. A big trend for weddings this year is statement florals. Your ladies can wear mint green bridesmaids' dresses and a unique flower necklace with vibrant peonies in tones of eye-catching pinks with added greenery. Keep the guys in your wedding party looking classic in a black tuxedo for a cohesive look.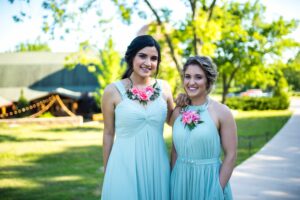 Red, White, and Blue
What is a summer wedding without a patriotic theme? Done correctly, this color palette can definitely be tasteful and elegant. The trick is to use navy and white with just delicate hints of deep red sprinkled throughout. Decorate your table with white linens. Guys in navy suits and dark red ties would pair nicely. You can keep the theme going by having classic American staples like cherry pie or mini sliders. End the night with sparklers for a romantic ending!
Light Blue and Green
If you haven't noticed a trend here, blue is a classic color used for weddings in any season. Plus, every bride needs a "something blue!" Light shades of blues such as cornflower or dusty blue are starting to gain more popularity and will be the perfect shade for your summer wedding. Imagine tables lined in with light blue chairs, flower arrangements of pale lavender and white roses, periwinkle delphiniums, and a touch of greenery. For the guys, a blue suit like our Ike Behar Indigo Blue Lane will help make this a stylish affair.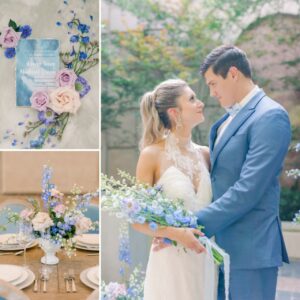 Summer weddings will definitely bring the color! From bright and sunny yellows and popping pinks to bold blues and greens, you can't go wrong. With these wonderfully vivid colors symbolizing happiness, optimism, tranquility, love, and good luck, no matter the color scheme, your wedding will be a great one. Whatever you decide to do, Jim's Formal Wear has what you need so your guys can look their best on your wedding day! Start shopping online now, or visit one of our 5000 retailers nationwide to get started.