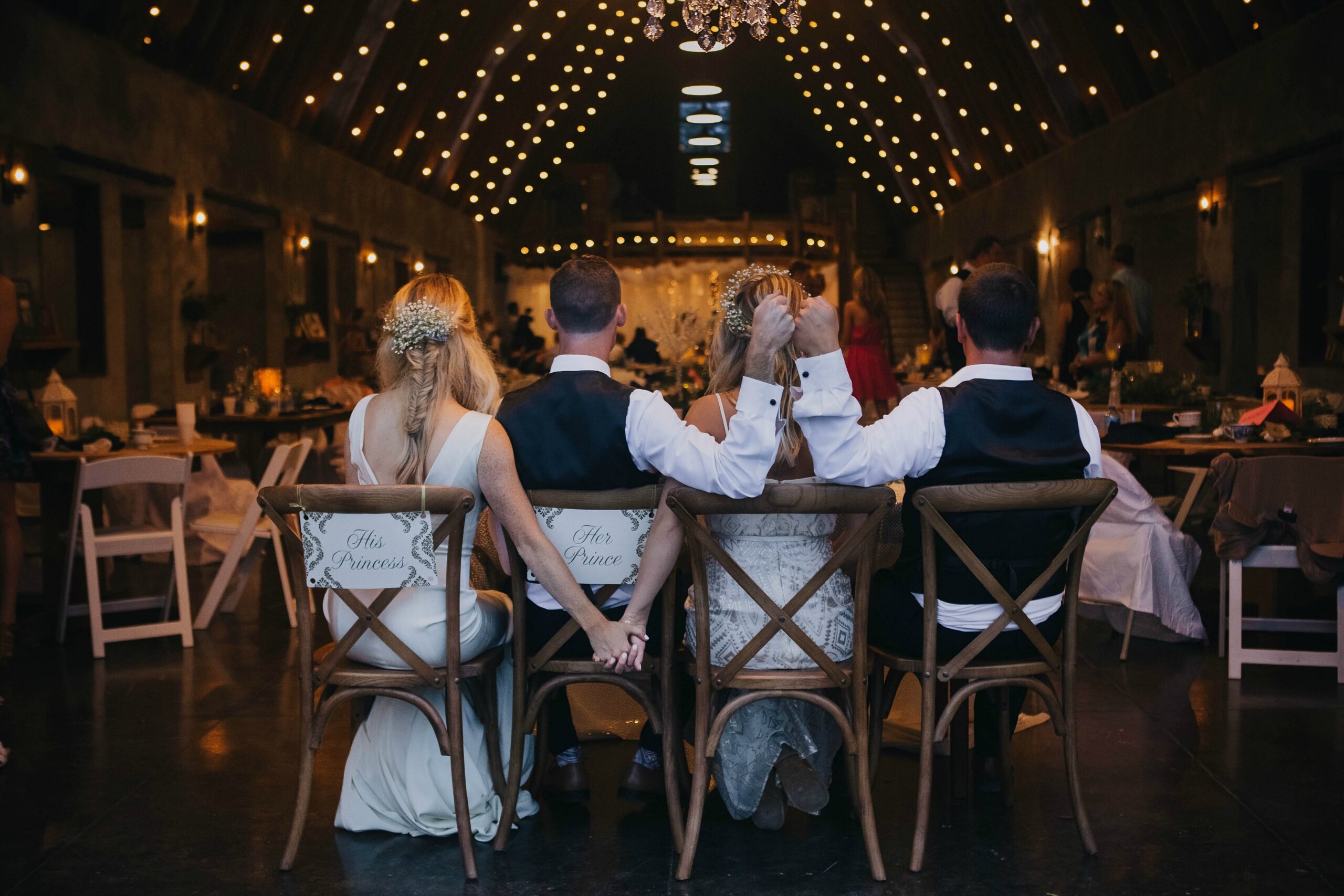 Since many couples chose to host a minimony or microwedding over a traditional wedding in 2020, a new trend has emerged in 2021. Couples are planning anniversary receptions to celebrate their love and union with family and friends since it wasn't possible due to COVID restrictions last year. If you've been considering a larger celebration, read on for ideas on how to host the perfect anniversary reception.
What is an anniversary reception?
An anniversary reception is a party held on a couple's wedding anniversary. It generally takes the place of the traditional wedding reception held on the actual wedding day. The anniversary reception gives couples the opportunity to host a large party with family and friends without the added stress of walking down the aisle or exchanging vows.
When should an anniversary reception take place?
Most couples choose to host their anniversary reception on or near their one-year anniversary of their ceremony, minimony, or elopement. However, the date doesn't necessarily have to be on the exact date of your wedding anniversary. Feel free to choose a date that works for you and your vendors' schedules.
Who pays for an anniversary reception?
This definitely depends on your individual circumstances. It's definitely worth having a discussion with your parents and in-laws about helping with the costs of the party. However, depending on how involved they were with your wedding and what costs were associated with it, they may or may not be able to contribute additional funds. Just keep in mind that whoever is financially vested in the party will have a say in planning it.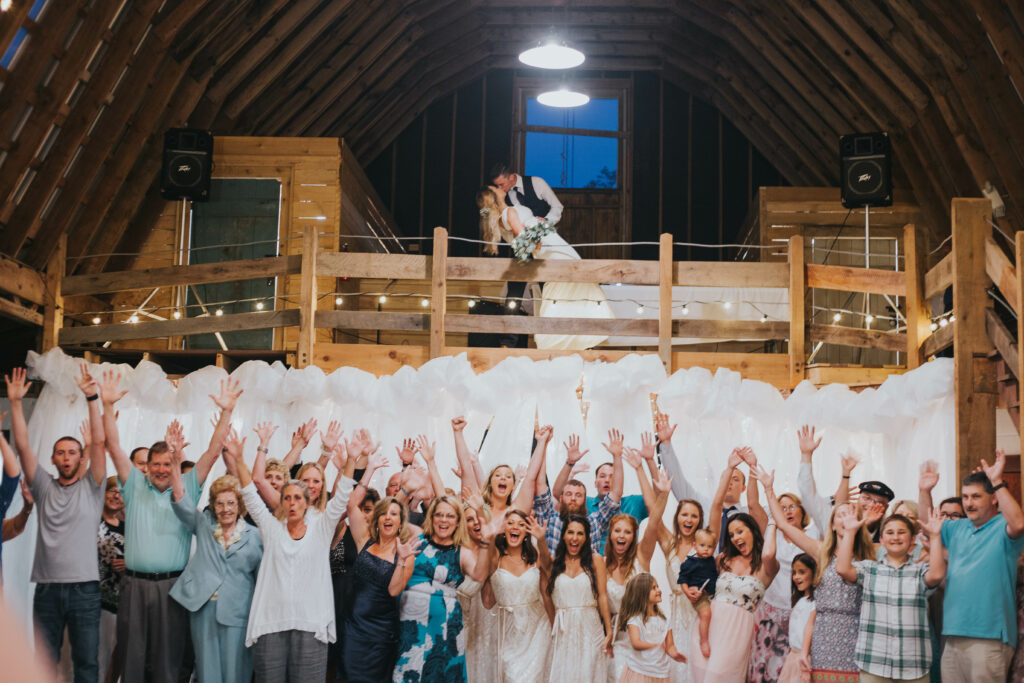 Who should be invited to an anniversary reception?
You can approach the guest list in several different ways. If your parents or in-laws have offered to front the bill, they'll likely want the list to mimic a traditional wedding guest list: family (immediate and extended), family friends, your friends, work acquaintances, etc. However, if you and your spouse are hosting the event (i.e. paying for), you may opt for a list filled with your close family members and a lot of friends, so you have the freedom to dance the night away.
Where should an anniversary reception take place?
You'll be hosting a large number of people at the reception likely, so consider a traditional wedding venue space for your location. You may find that venues are booking quickly this year since many couples were forced to postpone their wedding last year. That said, don't procrastinate; look and book early. For couples and friends that enjoy traveling, you might also consider a destination event. What better way to celebrate than poolside or on the beach with your besties!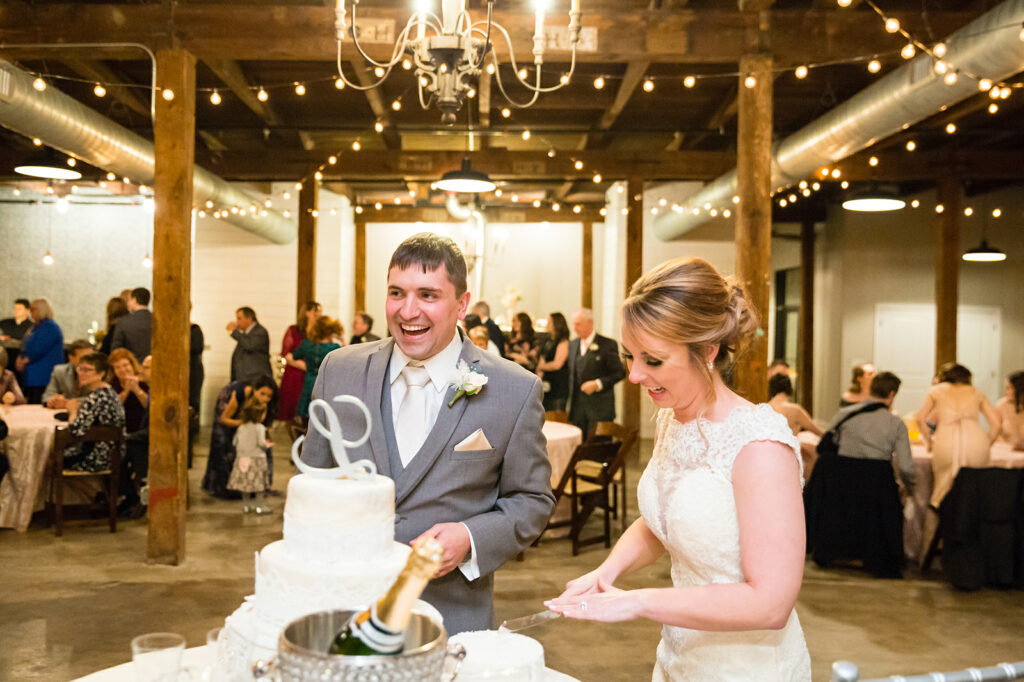 Should I hire vendors for an anniversary reception?
Yes! What better way to support your favorite local businesses than to include them in your special celebration. Maybe you hosted a smaller affair a year ago, or maybe you chose to elope. Either way, you likely didn't utilize all of the vendors you would have had you hosted a full-size wedding. Include your favorite caterer, photographer, bakery, DJ or band, suit shop, bridal boutique, florist, etc. The list goes on and on. Find retailers that will bring your wedding vision to life all while staying within your budget.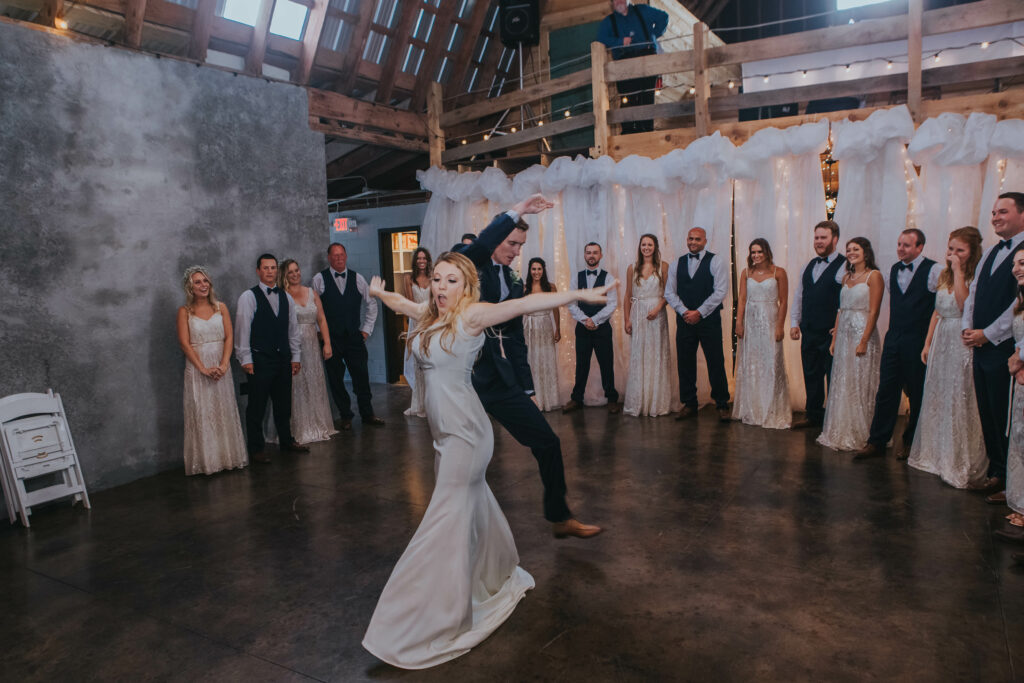 What should I wear to my anniversary reception?
The choice is yours! Consider the type of event you're hosting and match the attire for you and your spouse to it. Maybe you wore a more casual dress and suit at your elopement or minimony and want to glam things up for this reception. Or, maybe you wore your dream dress and a matching tuxedo for the groom at your wedding last year and want anyone and everyone to see you in it now. If you've opted for a casual affair, consider a linen suit for the groom and a white jumpsuit for the bride to set you apart from the guests.
Whatever the case, be sure to let your guests know the proper dress code for the occasion on your invitations.
Should I have a ceremony at an anniversary reception?
Technically, you're already married, so no ceremony is necessary. An anniversary reception is more focused on the party or reception portion of the wedding. It should include all the traditional aspects of a reception including the toasts, the cake cutting, the first dance, the incredible dinner, and of course the party to follow.
If you'd like to share your vows in front of loved ones who weren't able to be at your wedding, that's understandable. In that case, you'll be hosting what's been defined as a "sequel wedding", which is a secondary wedding that includes both the ceremony and the reception. Another option you might consider is a vow renewal, so your family and friends can bear witness to your commitment.
However, you choose to plan your wedding anniversary reception, remember to have fun and relish the time spent with your closest family and friends. Count on Jim's Formal Wear to help you look great on the 2nd most important day of your life. You can start shopping online now or visit one of our 5000 retailers nationwide for expert service.