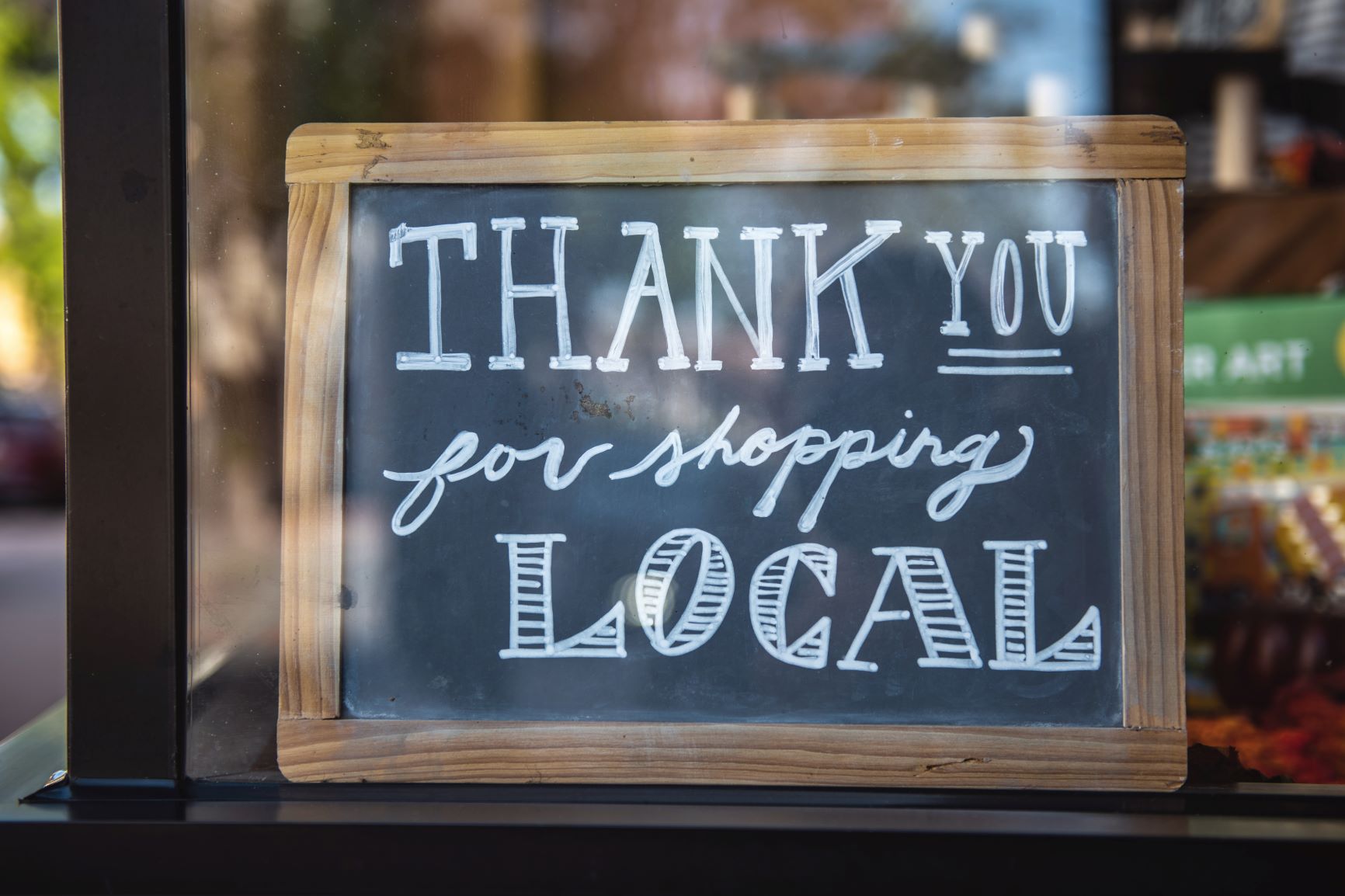 Many consumers are looking for easy and affordable ways to support small businesses in their local communities. The combination of businesses being required to temporarily shut down and people staying home has caused small local businesses to suffer. Some of this will be temporary, but some business owners will be forced to shut down for good. The government is doing what it can in terms of financial relief and other initiatives, but that can only go so far and for so long. Ultimately it's going to be up to us, the local communities and customers, to support small businesses.
Why support local?
Local businesses are an important part of our communities. Not only is buying goods and services locally a convenience, but it's also a necessary way to support local schools, parks, roads, and more. Small businesses provide employment and tax revenue for local improvements. But most importantly, local businesses are owned by our family and friends. They're what makes our communities unique and charming.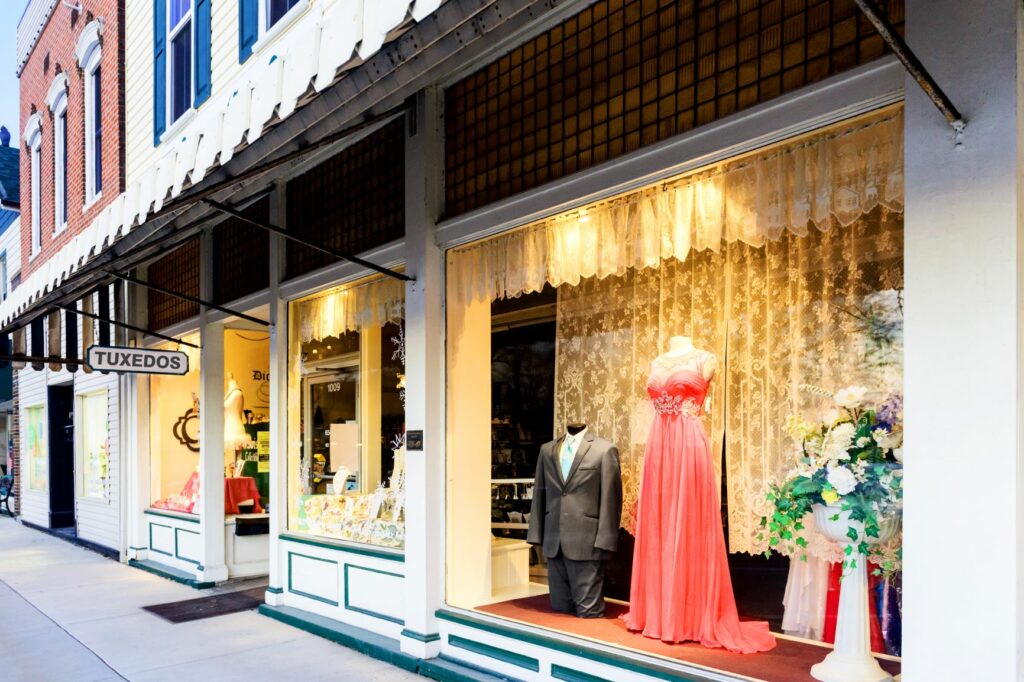 How can I support small businesses?
It's simple really. If you choose to buy something, think local first. Here are 7 ways to support your local small businesses:
Order Take Out: Even if your community hasn't opened completely for business, many of the local restaurants, bakeries, and coffee shops are open for take-out or delivery. Stop by your favorite locations and consider new ones too.
Buy a Gift Card: Looking for a last-minute birthday gift, shower gift, or a get-well wish? Consider a gift card from a local business. And don't just consider restaurants. Services like a mani-pedi, house cleaning, personal trainer, or a car detail are always appreciated. Know of a local jeweler, photographer, or clothing store that is struggling? Invest in a gift card for a future purchase.
Purchase Add-on Services or Items: If you have the financial capacity to do so, consider buying more. As a bride, consider purchasing your bridesmaid gifts from your local bridal shop where you purchased your dresses. If you love the pastries at your local bakery, consider hiring them to make your wedding cake. Whether it's adding a dessert to your order or buying an extra tie and pocket square to go with your suit rental, any little bit can help.
Don't Forget to Tip: If you can, tip generously. With lay-offs, reduced hours, and slow sales, service workers need our support too.
Consider How You Cancel: If you can no longer attend an event because you are concerned for your health, definitely stay home! But if you are financially able to do so, consider not asking for a refund. Think of it as a donation to the business or organization you were looking forward to showing up for and supporting.
Shop Safely: Be considerate of the store personnel and other shoppers. Do your part to keep yourself and others safe and healthy.
Share on Social: Do you enjoy the food at your local eatery? Was the service exceptional? Did your local business go out of its way to make your experience great? Is an organization hosting a fund-raising effort? One of the best ways to support small businesses is to share the love on social. Share or like their posts. Give a rave review. Like and comment on Google. Positive feedback can go a long way to market your favorite places to your social circle.
There are so many ways to continue to support the community you live in. Jim's Formal Wear is proud to support nearly 5,000 small businesses nationwide. We ❤️ our small business partners! Check out our website for a Jim's Formal Wear location near you.