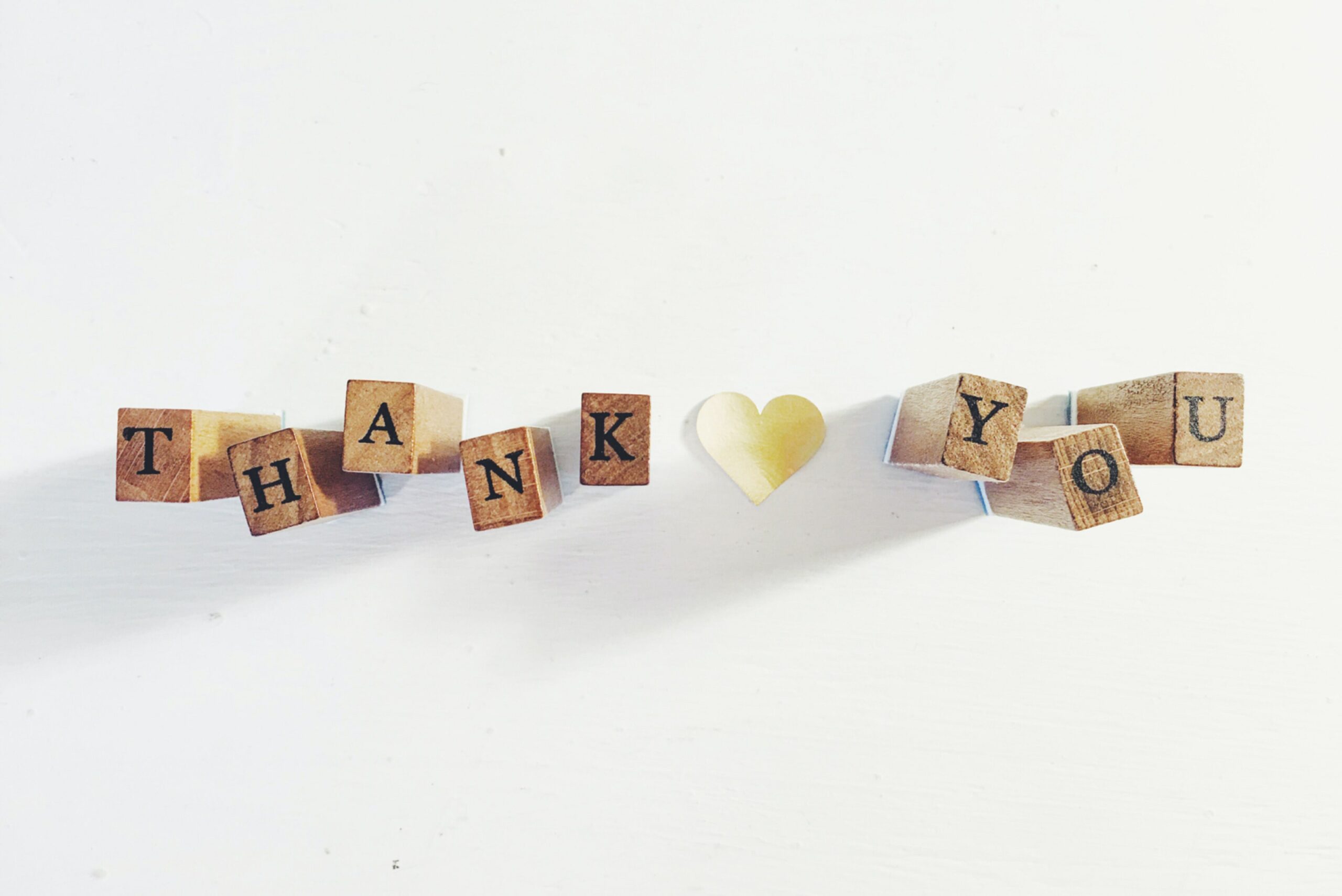 Weddings would not run smoothly without the help of vendors. Unsure who is considered a vendor? Think of the makeup artists, hair stylists, the florist, caterer, officiant, videographer, tuxedo supplier, and anyone else you hired to make your day possible. They all deserve a thanks! With all the craziness of planning a wedding, a thank-you can easily slip your mind. Here are a few unique ways to show gratitude to those who made your dream reality.
Put it on the 'gram!
When sharing your favorite wedding photos on Instagram, be sure to tag the vendors! Show off the venue, the food, décor, your makeup, and anything else you feel deserves recognition. If you are worried about ruining the aesthetic of your feed, dedicate a few Instagram stories to the vendor to show your appreciation. Tagging them in the videos and pictures will increase interactions with their account and therefore expand their business opportunities. Customers often search for pictures and first-hand accounts of vendors' work. A simple Facebook post dedicated to how the vendors made your wedding dreams come true would be a fantastic gift. By putting it on social media, you do a lot more than just thank them.
Go Old School
The best way to show your appreciation is a hand-written thank you card. In the day and age of technology, a hand-written note goes a long way and has an added special touch. This does not mean the card needs to be plain! Have fun personalizing the front of the card. Include your favorite wedding picture, personalize your name with different fonts, or even have it match the theme of your wedding. At a loss for words? Here is a short template to help you convey your gratitude:
"Dear [name], Thank you for being an integral part of our wedding day. You helped bring to life the dreams and aspirations we had for this special day. [Specify a personal touch they added to your wedding]. We appreciate the work you put in to ensure our happily ever after. With gratitude, [your names]."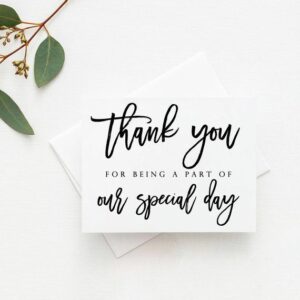 Regardless of specifics, the personal thank-you card should express your gratefulness for the vendor and the work they contributed to create your special day. Taking the time to print the cards in advance will save frantic hassles and will put your mind at ease. You can pass them out at the reception or mail them after the event. It may seem simple, but the vendors will deeply appreciate it.
Return the Favor
If your vendors went above and beyond, let them know! A gift is a unique and personal way to show your gratitude. Unsure what an appropriate gift would be? Let us help!
A personalized wine bottle provides a gift you know will be used. Pick your favorite bottle and leave it to Etsy to create a custom wine label. Your vendors will be delighted to receive a thank you, especially if there is wine attached.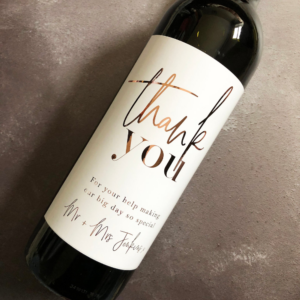 Like the alcohol theme but unsure if they are a wine person? Try personalized shot glasses. This fun gift acts not only as a thank-you, but a keepsake for being a part of your special day.
Everyone loves coffee…. or at least they should all love a personalized coffee mug! Coffee mugs have become a collectable item in the everyday household. What better way to commemorate your special day than with a mug? This gift provides a hearty thank you your vendors will appreciate, and one they can use!
Referrals, Reviews, and References
The ultimate way to show your gratitude is by giving back.  Offer to give them a good referral.  More than likely you have friends who will be getting married soon, so a good word will really help these small businesses.  Let's not forget that writing a great review will help too and can lead to future clients.  Tell the world what made this vendor so exceptional!  And don't shy away from details, more is better!  You can also show your love by offering to be a reference for them.  A lot of couples will ask for references before hiring a vendor so your willingness to praise them will be the best thank-you.
A little thank you can go a long way for a wedding vendor and there are many ways that can be said.  However you choose to show your gratitude to your wedding vendors, remember to look good on the special day. Count on Jim's Formal Wear to help you look great.  With endless style options and thousands of color combinations, we'll have you looking and feeling your best on your big day!