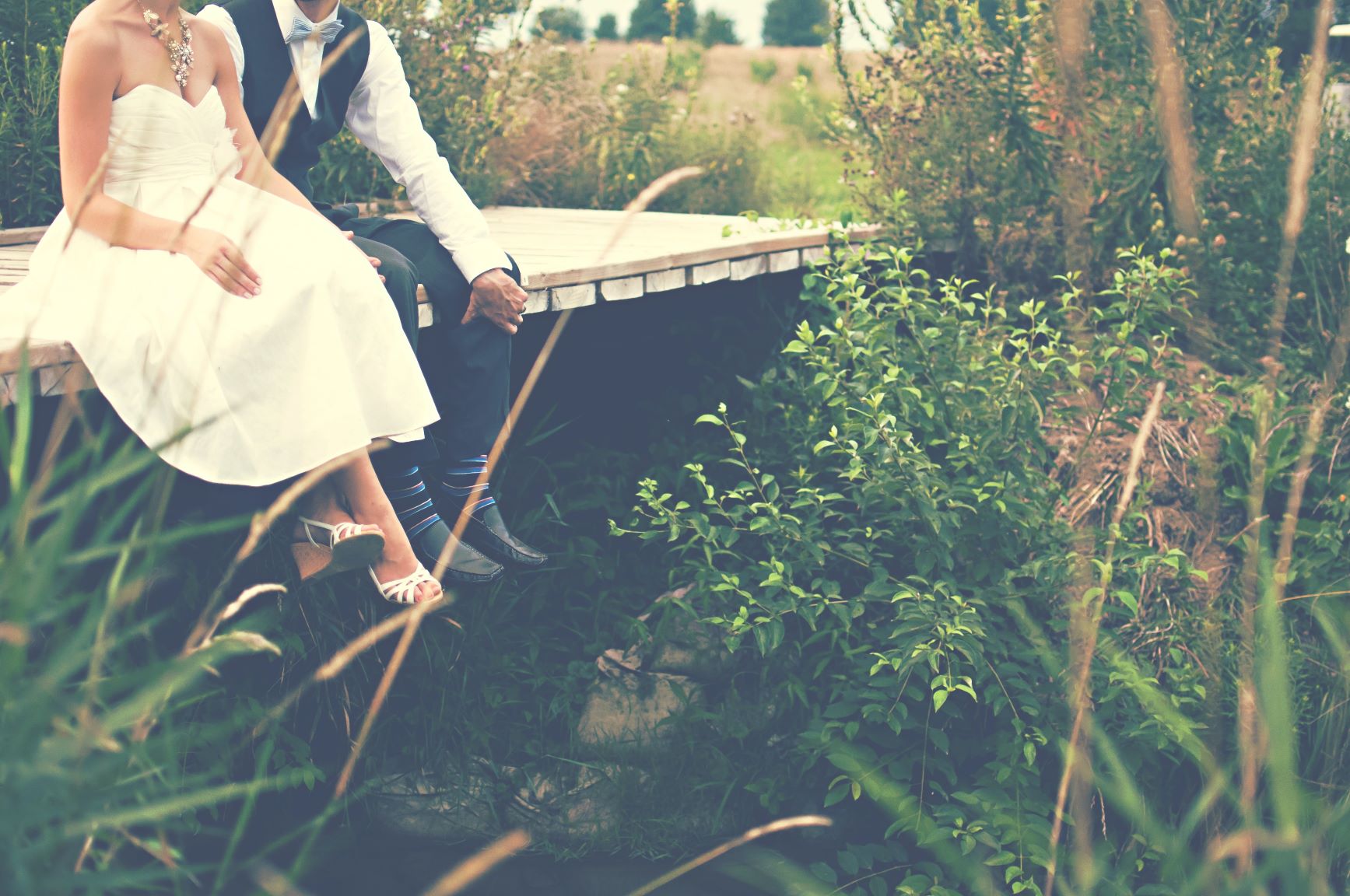 Home is where the heart is. For the sentimental couple, your own backyard offers the perfect wedding venue. Backyard weddings are affordable, flexible, and have less restrictions; after all you own the venue! Here are a few tips and things to consider when planning a wedding on your own turf.
Lighting
The amount of detail and time spent on the décor and venue should not go unnoticed. Lighting is a fantastic way to draw attention to important elements and areas of your wedding. Not only does it enhance the décor and theme of your wedding, but it also sets the mood.
Lanterns hung from trees or placed along sidewalks create an intimate scene perfect for backyard occasions. Add dimension and elevation to your space by using string lights. Fairy light canopies completely transform your backyard and look stunning over banquet tables. Dangling lights, especially curtain rain lights, create a smaller, enclosed environment while being outdoors. The soft light creates a gorgeous night atmosphere and emulates the stars above. To increase the intimacy and intricacy of your wedding, mason jar candles are a cute and practical way to do so. Place candles in mason jars and disperse them throughout the backyard and/or on the tables. This small light addition brings the space together and offers a personal, romantic touch.
Landscaping
An outdoor wedding does not require an exotic destination or breath-taking scenery. There is beauty in your own backyard! Embrace what you have. Backyards are sentimental for many couples and have become popular thanks to COVID-19. Take a step back and reimagine your backyard. Simple landscaping and upkeep can enhance your space and help transform it into the perfect venue. Trees are not an obstacle in planning the setup. Highlight them and use the trees as a focal point. Hang lights, lanterns, tinsel, or fabric from them; tie your theme directly into the landscaping. The natural décor will create a stunning and quaint atmosphere.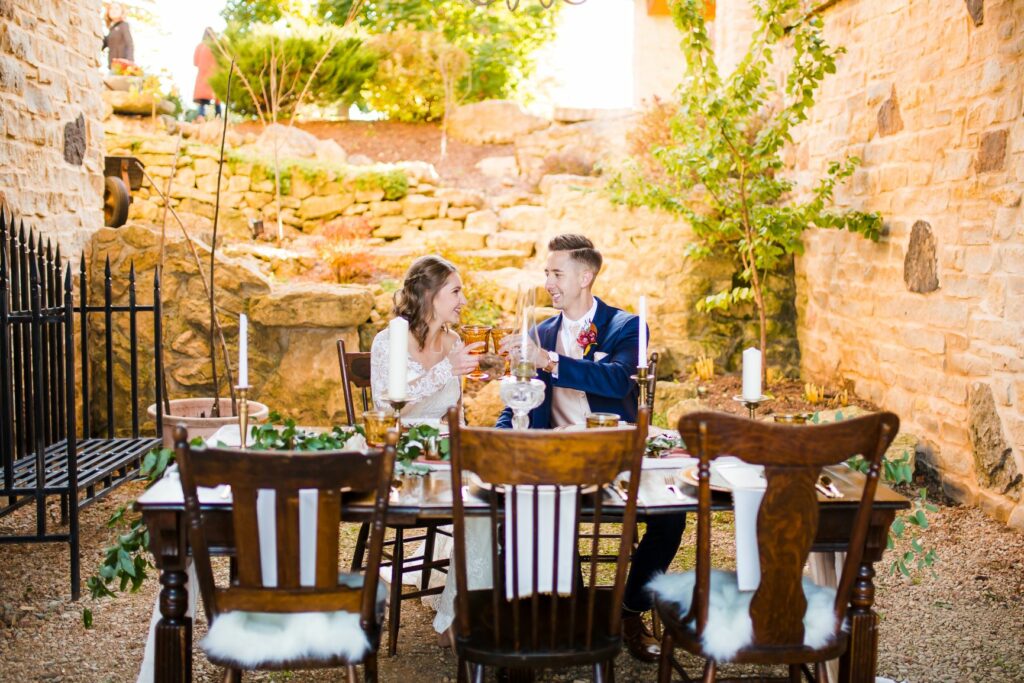 Décor
The décor of your backyard wedding can play off the vibe of your surroundings. Make it sentimental with handmade pieces or signs. Again, tie the landscaping into your theme. Use plants as centerpieces to create a cohesive environment and mimic the shrubbery. Tree branches add a rustic, earthy touch and can be used to create centerpieces, the wedding arch, etc. The use of fabric defines the space and can add color to the wedding. Draping fabric throughout the trees creates an elegant background and makes for great photo opts.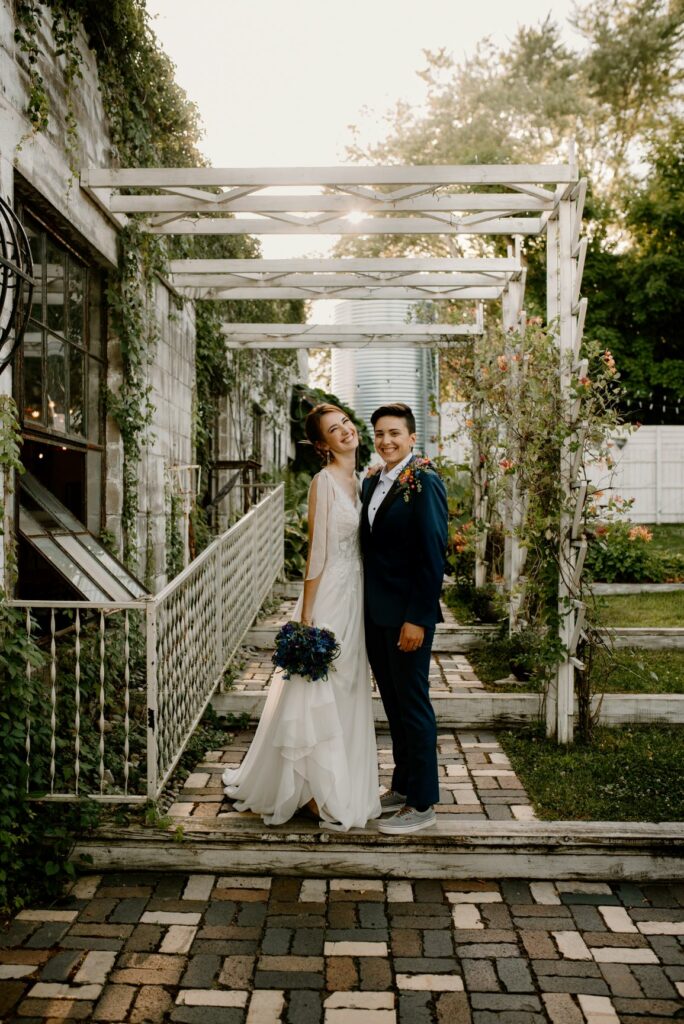 Plan B
All the planning in the world cannot prevent weather from running its course. Outdoor weddings provide beautiful scenery, but you are now in the hands of mother nature. The great thing about backyard weddings is you own the venue. Pick the date according to the season and where you are located geographically.
Whichever day you decide on, account for the possible weather ailments. Rain, wind, snow, etc. could ruin your day entirely if you did not plan for it. Always have a plan B!  For peace of mind and the 'just in case,' have an indoor option available. Opt for a tent too if the weather is variable. Tents may protect you from rain and add shade from the sun, but they also convert an outdoor space into an intimate wedding venue.
You might love the weather, but your guests may not be the outdoorsy type. Provide bug spray, sunscreen, and umbrellas before the ceremony; this can even act as added décor. If it is a bit chillier, have blankets on stand-by underneath guests' chairs. Accounting for the unexpected and having an alternate plan on deck will save time and energy (and your wedding!) if the weather decides to rain on your parade.
Entertainment
Wedding games are not just for the kids! Backyard weddings are perfect for lawn games that guests of every age can enjoy. Majority of the games involve oversize versions of the original, including Jenga, ring toss, tic-tac-toe, and checkers. These lawn games can act as a station during cocktail hour and remain throughout the wedding. If your families are competitive, Spikeball and cornhole are fantastic games to bring to your outdoor wedding. You can even make it into a tournament! Lawn games are just another way to elevate the atmosphere and bring family closer.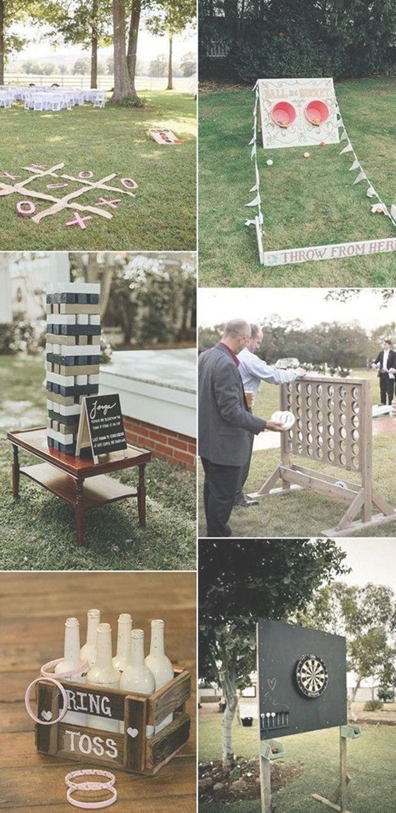 Dress for the Weather
While you and your guests enjoy your blissful backyard wedding reception, you'll want to be comfortable and stylish in your wedding attire.  Choose tuxedos or suits that coordinate with the bride and her maids to create a cohesive wedding party look.  However, consider the outdoor elements for your location when making any decision on what to wear.  Your selections can and should change depending on the time of the year.  For instance, you might consider heavier garments with a layered approach for a winter or fall wedding and lighter colored garments designed to keep you cool for a summer wedding.
No matter what you choose to wear at your backyard wedding, Jim's Formal Wear can help dress you and your groomsmen in the most stylish and comfortable attire.  Check out our wedding selection online or visit one of our nearly 5000 retailers nationwide for expert service.