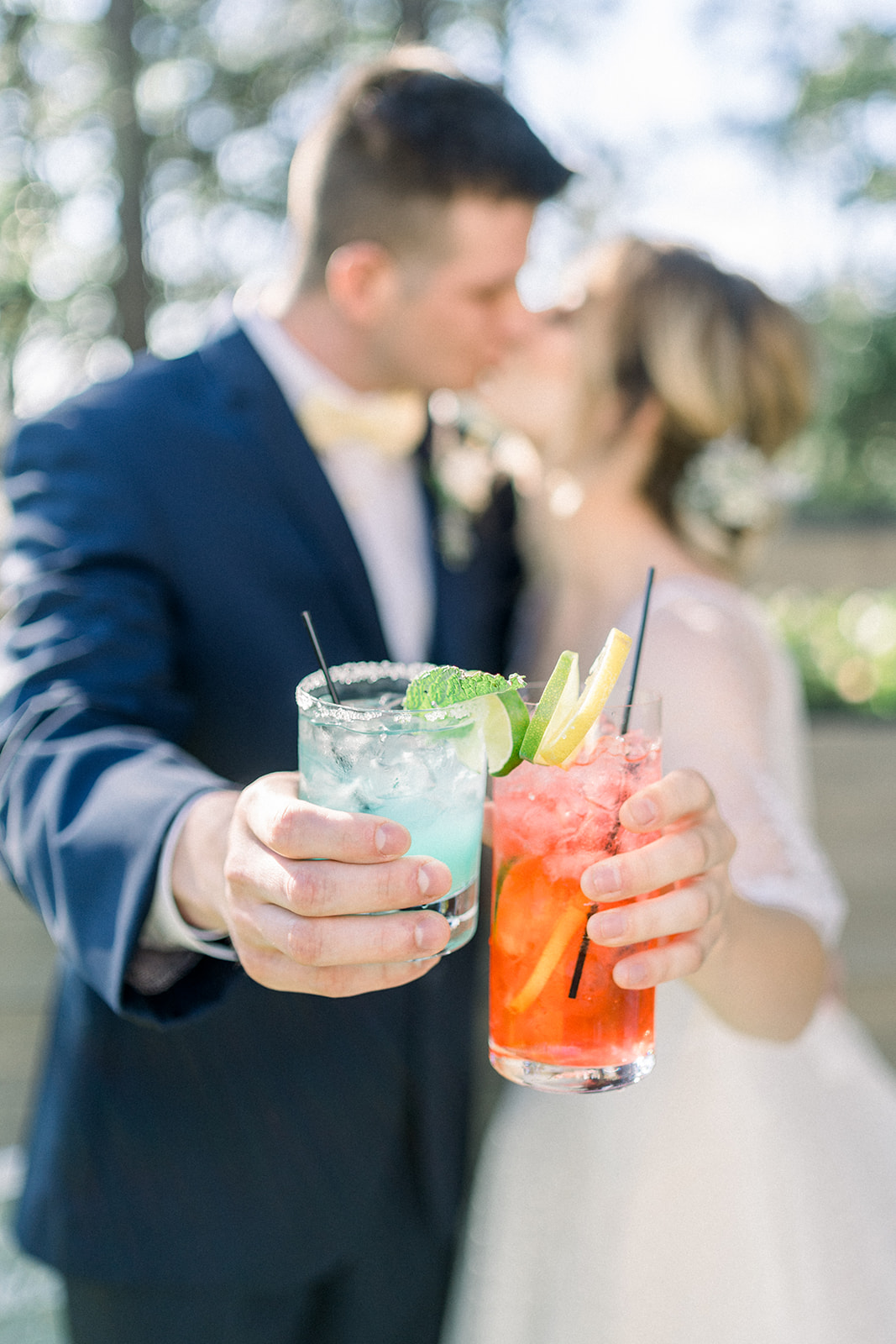 Signature cocktails offer a unique opportunity to include what you love on your day. Make it fun – the creations are endless! Was there a special drink at your college bar? Is there an inside joke that derived from a night out? Bring back the memories and create more by serving signature cocktails. To aid in your thinking process here are some basic, but never dull, drinks that you and your guests will love.
Fall Wedding
Caramel apples are the epitome of the fall season.  Why not incorporate that into your signature cocktail for your fall wedding?  Caramel Apple martinis with cinnamon sugar or caramel on the rim of a martini glass will have your guests reminiscing about their childhood.
With cooler weather, a warm alcoholic beverage may be the way to go to help fight off the chilly atmosphere.  Keep your guests warm with spiked apple cider with spiced rum, cinnamon and ginger.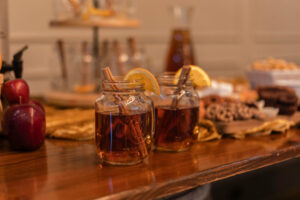 Winter Wedding
There are certain flavors and smells that come to mind for winter such as hot chocolate, peppermint and cinnamon.  To pack the perfect punch and to help keep your guests warm, offer a hot chocolate with tequila.  You may not think they go well together but the somewhat saltiness of the tequila combined with the sweetness from the hot coco is a flawless pair.  Top it off with a cinnamon stick as a garnish.
Peppermint really represents the winter theme.  Create a Peppermint White Russian with peppermint Kahlua and peppermint vodka.  For an added bonus, garnish the rim with crushed up candy canes to bring the holiday cheer!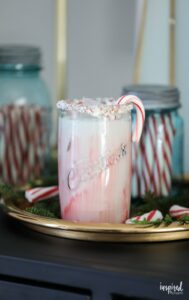 Spring Wedding
Going with a green aesthetic for your spring wedding? Mojitos are an elegant and delicious way to carry the theme into cocktail hour. Since this drink is inherently simple, it can be turned into a 'make-your-own' or have your very own mojito bar! Spin the cocktail by including grilled pineapple, strawberries, watermelon, raspberry or even dragon fruit.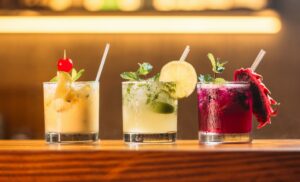 Channel your inner Snoop Dog by offering gin and juice as a signature cocktail. Your guests will be laid back sipping on this gin drink mixed with grapefruit juice and garnished with rosemary.
Summer Wedding
Summer weddings are often accompanied with sweltering heat and humidity. What better way to cool off than with a frozen alcoholic drink? Contain your excitement, as it also includes chocolate! The Bushwacker is essentially a combination of a chocolate milkshake and a pina colada. It is made with aged rum, Kahlua, crème de cacao, and cream of coconut. Trust us, your guests will thank you for this one.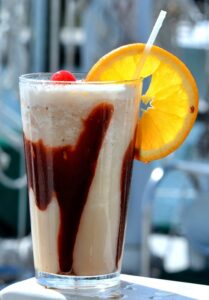 If you are on TikTok, there is a good chance you already know about this drink. The Corona Sunrise has become the trend 'cocktail' of 2021. The drink consists of Corona, tequila, orange juice, grenadine, and lime. Lighten the mood and bring in the sunshine with this fun beverage.
Brunch Wedding
If you are planning a brunch wedding then you must have a Bloody Mary!  While it may not be a conventional wedding cocktail, a Bloody Mary will have you and your guests covered. Guests will indulge in choosing their drink toppings and accompaniments. Include bacon, jalapenos, cheese, celery, and anything your heart desires to complete this delectable drink.
Maybe Bloody Mary's aren't your thing.  A mimosa is another great option for a signature cocktail at a brunch wedding.  Keep it traditional with orange juice or turn things up and use grapefruit juice to add a pink hue to the mimosa.  Add some pink sugar to the rim for a colorful addition.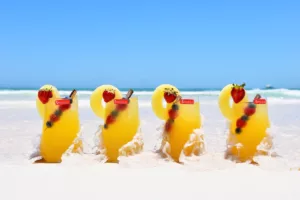 While it may seem tough to pick out a signature cocktail, putting your own personal touch on it will make your special day more extraordinary and unforgettable.  It will tell your guests a little something about you and your spouse.  Remember to have the groom look his best as he his drinking your tasty signature drink.  Jim's Formal Wear will have him looking good when he is feeling good!