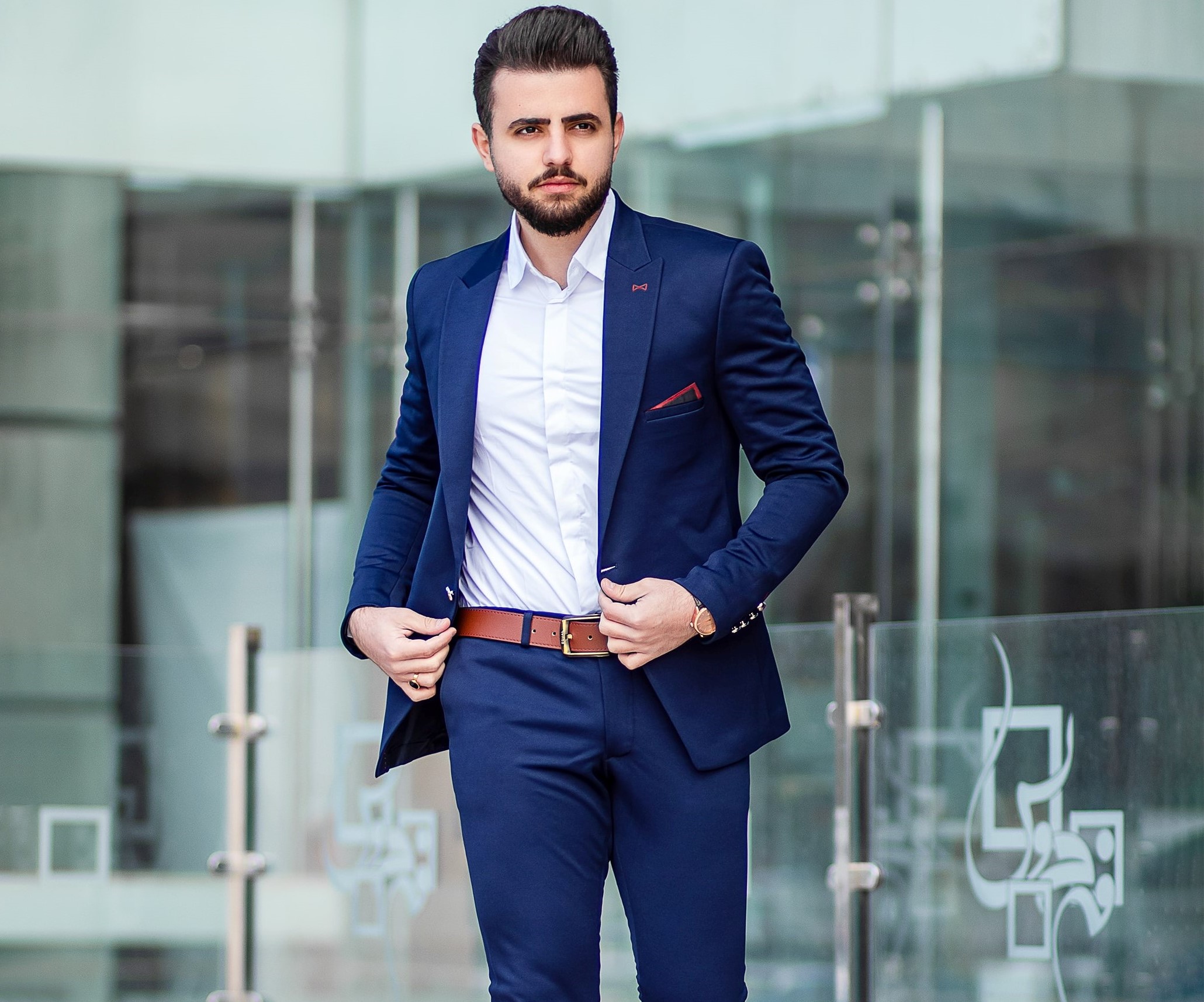 Frank Sinatra would be rolling in his grave if he read the title of this article! Times have changed and it's becoming on trend to forgo the tie when putting on a suit. How can you wear a suit without a tie while still paying homage to the best-dressed? We help answer this question by providing a couple ways to stunt a suit without a tie.
What type of event?
Before you ditch the tie, consider the occasion. Is it a black-tie event, casual or semi-formal wedding?  Depending on the formality of the event, a tie may be necessary to have you looking your best. After deciding if the occasion allows you to wear a suit without a tie, make it known to your audience that forgoing the tie was a deliberate choice. The last thing you want is to give the impression you left your tie at home or were too lazy to put one on! You can avoid judgement through specific styling and attention to detail.
Shirt Selection
Leaving the suit jacket open is an immediate downplay on formality. This minute action has a higher impact on the image you are conveying to others. The open jacket feels more casual and down-to-earth, while directing the eyes to the shirt underneath. For the ultimate casual appearance, try a clean-lined white t-shirt. A V-neck again emphasizes the laid-back appeal. Be sure to tuck in the shirt; going casual does not mean sacrificing looking sharp!
To remain a class act, opt for a button-down shirt. To compensate for the absence of the tie, unbutton the top two buttons. This exudes confidence and is a small detail that portrays heavily to the bigger picture. Attention to the collar also pertains to how it stands. There is a fine line between trendy and sloppy, and the collar determines this. It is important to have your shirt ironed to avoid a floppy collar. Since there is not a tie to color coordinate with, the button-down can exhibit bolder patterns and colors.

Turtleneck
Want to try a little something more daring when pulling off the "suit without a tie" look?  The turtleneck is a fashion-forward, and always handsome, option that nixes the tie. James Bond anyone?  This refined look is the epitome of sophistication in menswear and let's face it, turtlenecks are everywhere now!  This option is perfect for winter: keeping you warm and casually elegant. Play around with the fabric and fit of the turtlenecks, opting for thick-knit and roll neck style, tight linen, or even a mock neck. Matching the socks to the turtleneck aids in a cohesive outfit. If you are going with a basic color/knit, choose an intricate suit to add depth.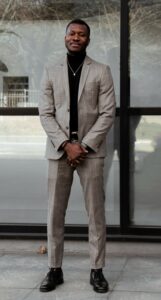 Down to the detail
Have fun with the color and pattern of the suit. Instead of the tie being the statement piece, the entire suit can be your canvas. GQ published that suits in 2021 are "a little less polished and precise, a little more anarchic and fun."
Accessorize. That may not be what you are used to hearing, but you should get used to it. Jewelry for men is hot right now, and with no tie in the way, this is the perfect outfit for it. Wear your prized watch or a few silver rings. Not into jewelry? Bring in a pop of color with a pocket square.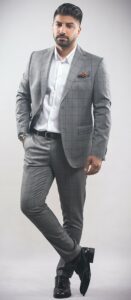 Hopefully, you are now going through your closet to see how you can pull off one of these looks. Let Jim's Formal Wear take care of the suit by checking out our styles online or in store at one of our locations nationwide.