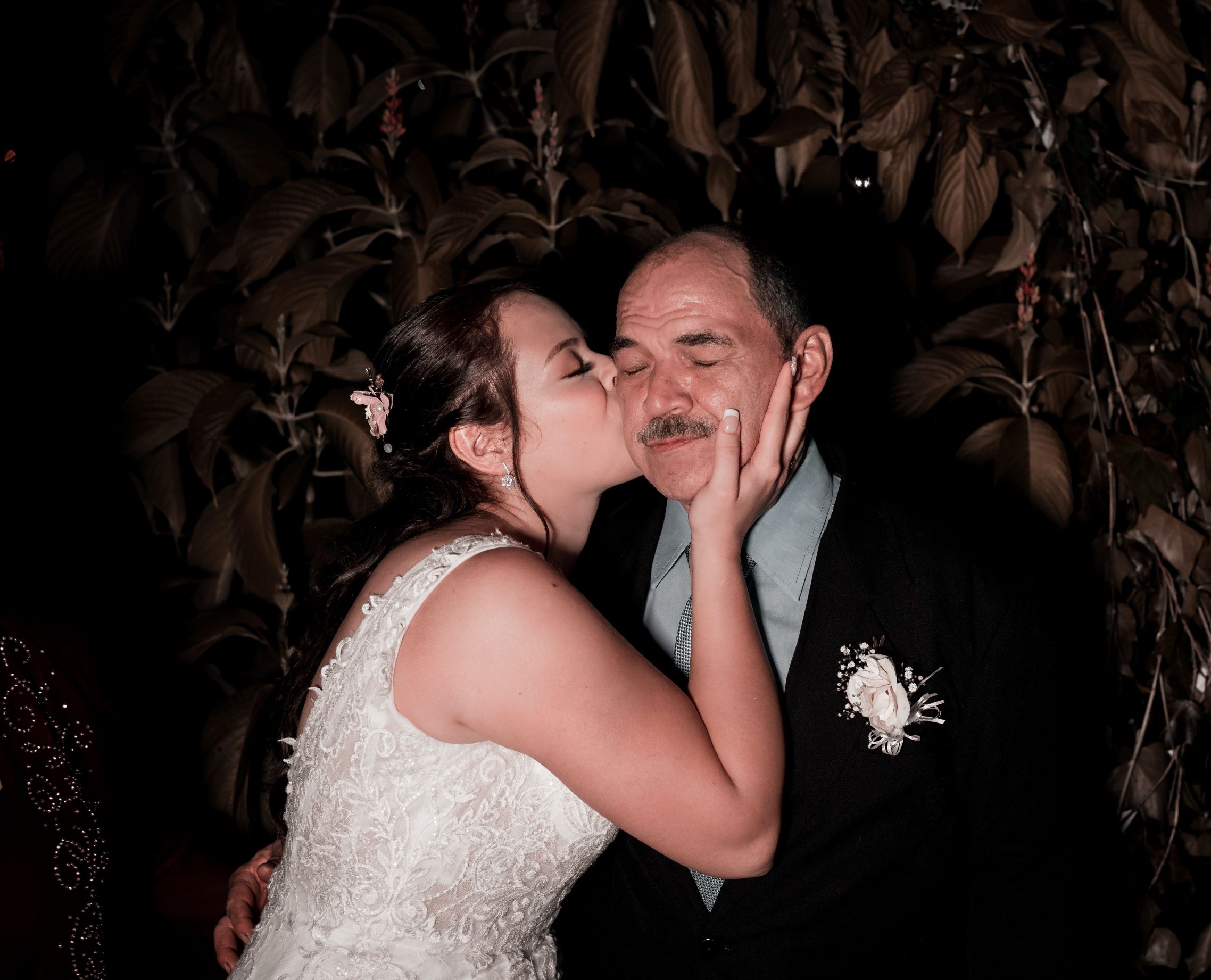 Choosing a father-daughter song is a crucial choice.  One of the most sentimental and touching moments of a wedding is the father-daughter dance. The song that accompanies this special moment should be heartfelt. Maybe it is a song your dad sang to you when you were little, or a song you both would belt out while driving down the road, or a song you just grew to love together. Here is a little inspiration to help spark your emotion and discover your perfect father-daughter song.
With Arms Wide Open – Creed
"I'll show you love, I'll show you everything, with arms wide open…"
This American rock song pulls at the heart strings as it describes a father's reaction to him having a daughter. Listening to this song as he now gives his daughter away will not leave a single dry eye in the house.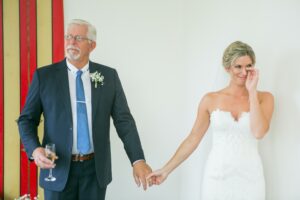 Landslide – Fleetwood Mac
"Cause I built my life around you, but time makes you bolder, even children get older, and I'm getting older too…"
Recalling the trials and errors of life through the voice of Stevie Nicks will be sure to move the audience. It is hard to comprehend growing older, but forget it for this moment, and sway to Fleetwood Mac.
Little Miss Magic – Jimmy Buffett
"I see a little more of me every day. I catch a little more mustache turning gray. You're mother's still the only other woman for me. Little miss magic, what you gonna be?"
This lesser-known song is inherently perfect for a father-daughter dance. Jimmy sings of a father's daughter growing up and wondering what she is going to be in this world. I am sure everyone will need to take a moment to recover from this heartfelt scene.
Sweet Child O' Mine – Guns N' Roses
"She's got a smile that it seems to me reminds me of childhood memories, where everything was as fresh as the bright blue sky."
Maybe slow songs aren't quite your speed? Get the place up on the dance floor with this all-time classic while still stirring emotion and remind everyone of a father's undeniable love.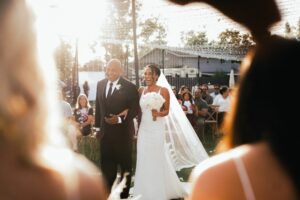 Wide Open Spaces – The Chicks
"She traveled this road as a child, wide-eyed and grinning, she never tired. But now she won't be coming back with the rest. If these are life's lessons, she'll take this test…"
A wedding is not just about the union between two people. It also symbolizes the next step in life for two young adults. They officially start their new chapter, and new family. This country tear-jerker captures the raw emotions of a father's daughter leaving home.
Unforgettable – Nat King Cole and Natalie Cole
"Unforgettable, that's what you are. Unforgettable, though near or far."
This timeless song sang by Nat King Cole and his daughter Natalie Cole is a beautiful choice for this dance. It reminds everyone of a father and daughter's "unforgettable" bond.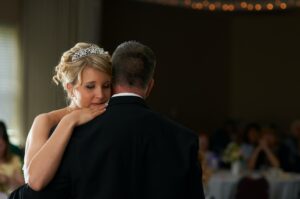 I Loved Her first – Heartland
"I knew the love of a father runs deep.  And I prayed that she'd find you someday.  But it's still hard to give her away.  I loved her first"
This beautiful song is perfect choice for your father-daughter dance.  With the first few lines of lyrics describing the bride and groom dancing while the father looks on, knowing she's got a new #1 man in her life.  She will always be his little girl and he loved her first.
Whichever father-daughter song you choose, it will ultimately create a moment you and your father will remember forever. Jim's Formal Wear wants to help make this moment special. Have the men in your life looking their best for your special day by searching our styles online or in store today.