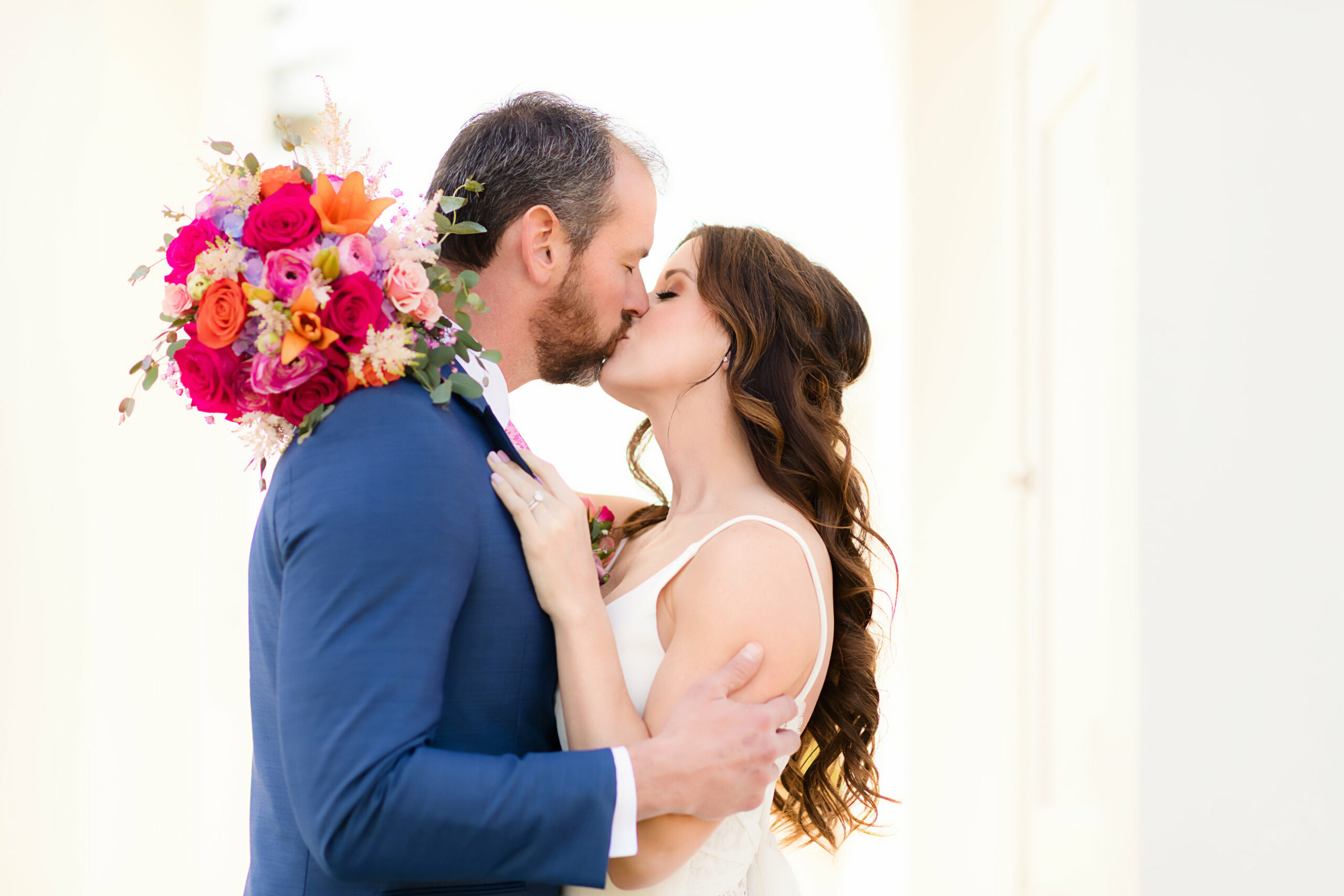 Flowers are an essential aspect of any wedding, and there are so many to choose from! Most people pick flowers based off color and appearance, but for the sentimental bride or groom, they may choose based off the flower's symbolism. Here are nine wedding flowers and the meanings behind them to encourage you to take a deeper look into your bouquet.
Orchid:
You charmed your groom, now it is time to charm the guests. Orchids have a meaning of charm, so do what you do best by carrying this dramatic arrangement down the aisle.  The refined look will enhance the natural beauty of the bride, reminding the groom (and the guests) why it is you walking to the alter.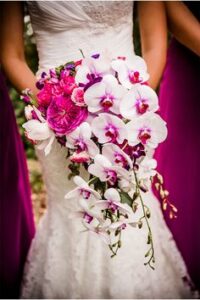 Lily-of-the-valley:
If you found your happiness through meeting your partner, think of including lily-of-the-valley in your wedding. Not only is this one of the more traditional flowers, but with it symbolizing a return to happiness, this elegant bloom is a timeless addition to any bouquet or centerpiece at your wedding.
Bird of paradise:
Feel as if you have always belonged to an island? The bird of paradise embodies the tropical lifestyle you dream of. The Hawaiians recognize the flower as one of magnificence, in which the name means 'Little Globe.' The bright colors and uniqueness symbolize the bright personality and radiating beauty of the bride herself. Although an ocean might be miles away, carry this flower with you on your special day in Spring!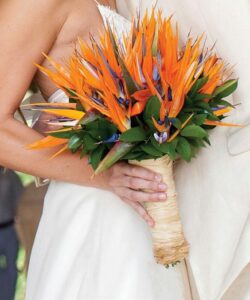 Lavender:
More often thought of nowadays as a coffee flavor than a flower, the gorgeous-and divine smelling-lavender represents devotion and virtue. The simple yet elegant flower becomes a statement piece as it reminds guests of the simplistic beauty of the ceremony at hand. Do not shy away from centering this flower as your wedding theme! The color, and flavor, can easily be infused into each component of your wedding day.
Poppy:
Weddings sometimes become somber when we remember individuals we wish were still here to see the special day. Red poppies are a beautiful way to remember a family member, especially a fallen soldier or military member, as they symbolize remembrance. Although their presence will still be missed, the flower offers consolation to the mourning bride or groom.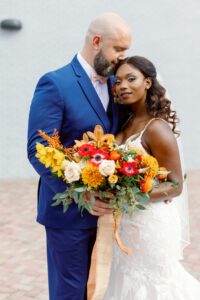 Dahlia:
What better way to symbolize your new journey together and the bond you share than having dahlias?  These big, beautiful and bold flowers are perfect for your special day because they represent commitment and bond that lasts for eternity.  Since these beauties only bloom in the summer, they would be a elegant choice for a summer or early fall wedding.
Sunflower:
Another gorgeous choice for a summer or fall weddings is sunflowers.  Known for their bright and cheerful shade, they stand for loyalty and adoration which is the epitome of what marriage should be all about!  Pair them with small daisies and baby's breathe to finish the bouquet.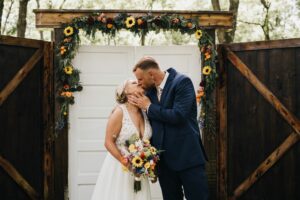 Peony:
For a spring wedding, a dreamy flower to incorporate into your wedding day would be the peony.  These plush flowers signify a long and happy marriage and give fairy-tale, romantic vibes making them a stunning pick for wedding flowers.
Roses:
We couldn't write a blog without mentioning the ultimate wedding flowers…roses!  Perhaps THE most popular wedding flowers, they are available year-round and come in a variety of colors and meanings so you can truly show your guests how you feel about your spouse-to-be.  Red roses symbolize passionate love, while pink roses stand for happiness, grace and sweetness.  Orange roses are for fascination whereas roses that are peach are showing thanks and gratitude.  Mix and match different colored roses to convey the unique message!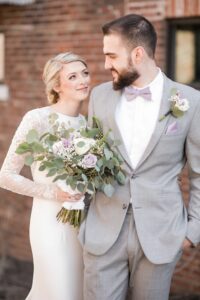 After you have picked out the impeccable wedding flowers that say all the right things for your big day, you will want to make sure your partner looks their best as well!  Visit one of our retailers or shop online with us to start building a look that says it all!