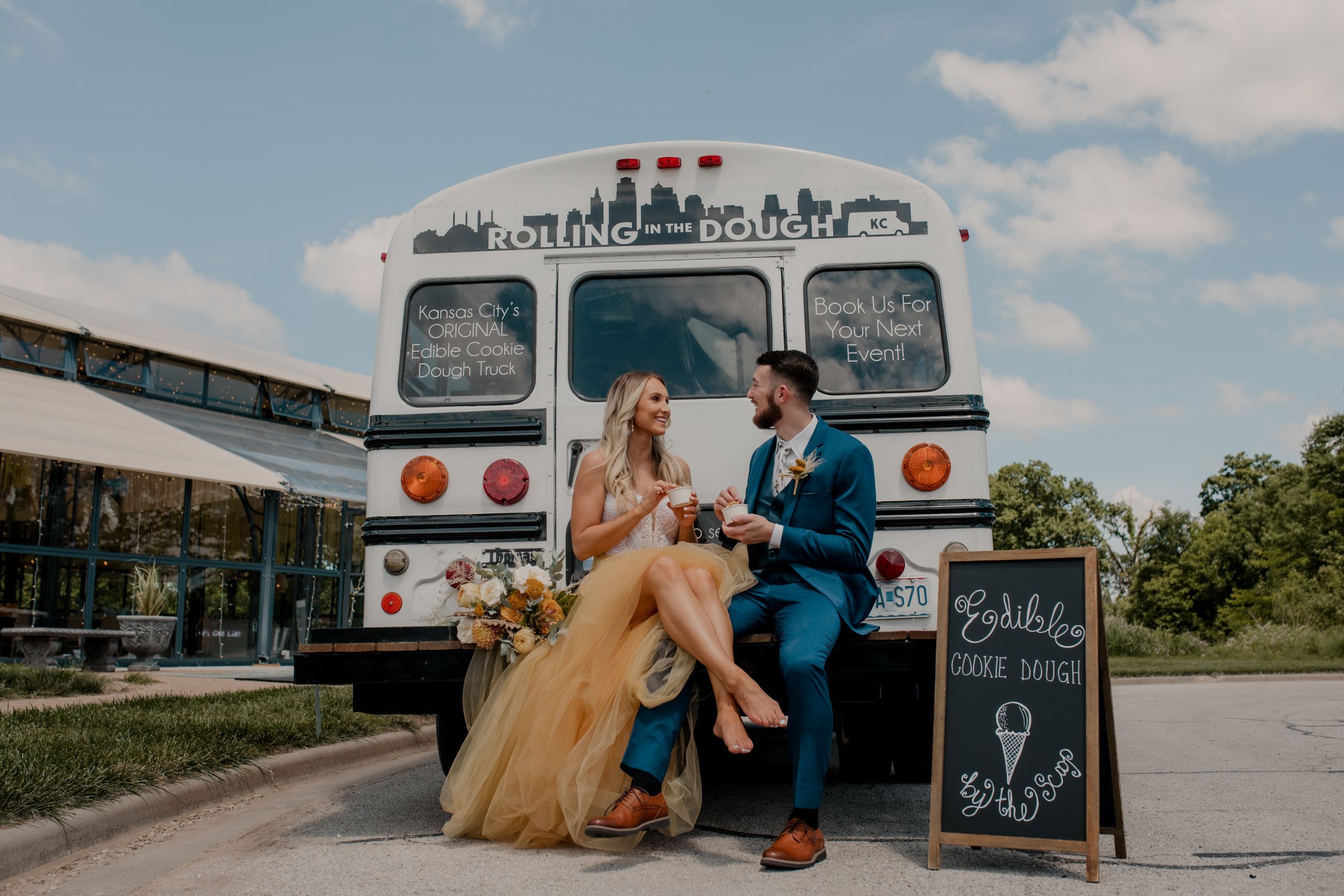 When people reminisce on their wedding, the food is not immediately thought of. Quality cuisine is thought to be expensive and unattainable for weddings. But food is meant to bring people together and what better way to remember the union of two people than with great food? In this article, we rethink wedding foods, and the meaning of a bar.
Honey, I Shrunk the… Meal?
Give guests a taste of what is to come at cocktail hour or keep them dancing throughout the night with tiny versions of fan favorite foods. Mini fish and chips placed in a cone or mini mac and cheese bites will bring out the inner kid in your guests. Sophisticate this idea by serving mini spring rolls in sweet Thai and chili sauce shooters. Having a southern or country themed wedding? Complete it with mini chicken and waffles. Your guests will rave about the variety and playfulness of the wedding food!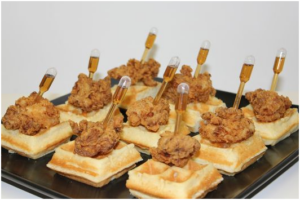 Savory Parfaits
OK, hear us out. Mashed potatoes are a comfort food most Americans adore! Put this side dish in the spotlight by offering a mashed potato bar at your wedding. Guests will have a blast in creating their ideal mashed potato concoction. Serve parfait glasses in which guests can layer mashed potatoes with toppings of their choice. The spud "bar" should be equipped with toppings such as bacon, sour cream, chives, shredded cheese, garlic, butter, and more. If you love this idea, try serving it with pulled pork and barbeque sauce to make it a meal.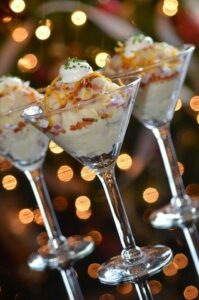 Kid At Heart
Interested in the bar idea for the wedding food but not sold on mashed potatoes? Try a grilled cheese bar! Stock your "bar" with various cheeses including gouda, cheddar, fontina, fontinella, American cheese, pepper jack, and mozzarella. These will sell to any crowd and immediately become a fan favorite. Do not stop at the cheese! Guests can choose toppings too to create the ultimate grilled sandwich. Provide bacon, tomatoes, onions, pesto, hot sauce, avocado, and anything else to satisfy your cravings. You could have tomato soup on deck to create the perfect side dish, appetizer, or meal.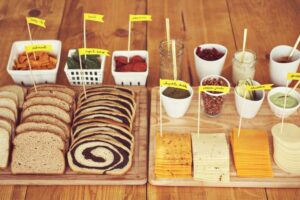 Order Up!
The fine dining of weddings is not for everyone. Eat in style with a food truck! Not only is this a unique way to cater your wedding, but you can also support local business. If you still want the classic meal, bring in a food truck for the after party. Your guests will thank you later for the carb loading in between the drinking and dancing. It also allows you to express your favorite cuisine as trucks specialize in everything from tacos to gyros to burgers and more.
Keep It Sweet.
What is taking the cake at weddings nowadays? Well, not cake! Modern couples are opting towards desserts that offer function without sacrificing your sweet tooth (or budget). Donut walls exemplify this new trend as donuts are strung like rings on poles, in which guests can pick their favorite flavor. If you cannot bear to break tradition, keep the cake but offer guests their individual serving by providing cupcakes. Everyone can get a taste of your special cake without you having to share! If there are lots of little ones at the event, keep their energy going with cake pops, which also make for a fun desert station.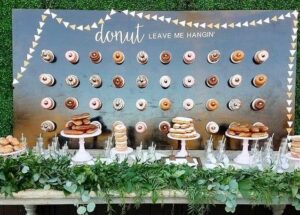 As you can see, you don't have to spend a lot to obtain unique, quality food!  Regardless of what you decide to have as your wedding food on your special day, make sure to have the guys looking their best with a Jim's Formal Wear suit or tuxedo!  Rent in-store at one of our nearly 5,000 retailers or online today!