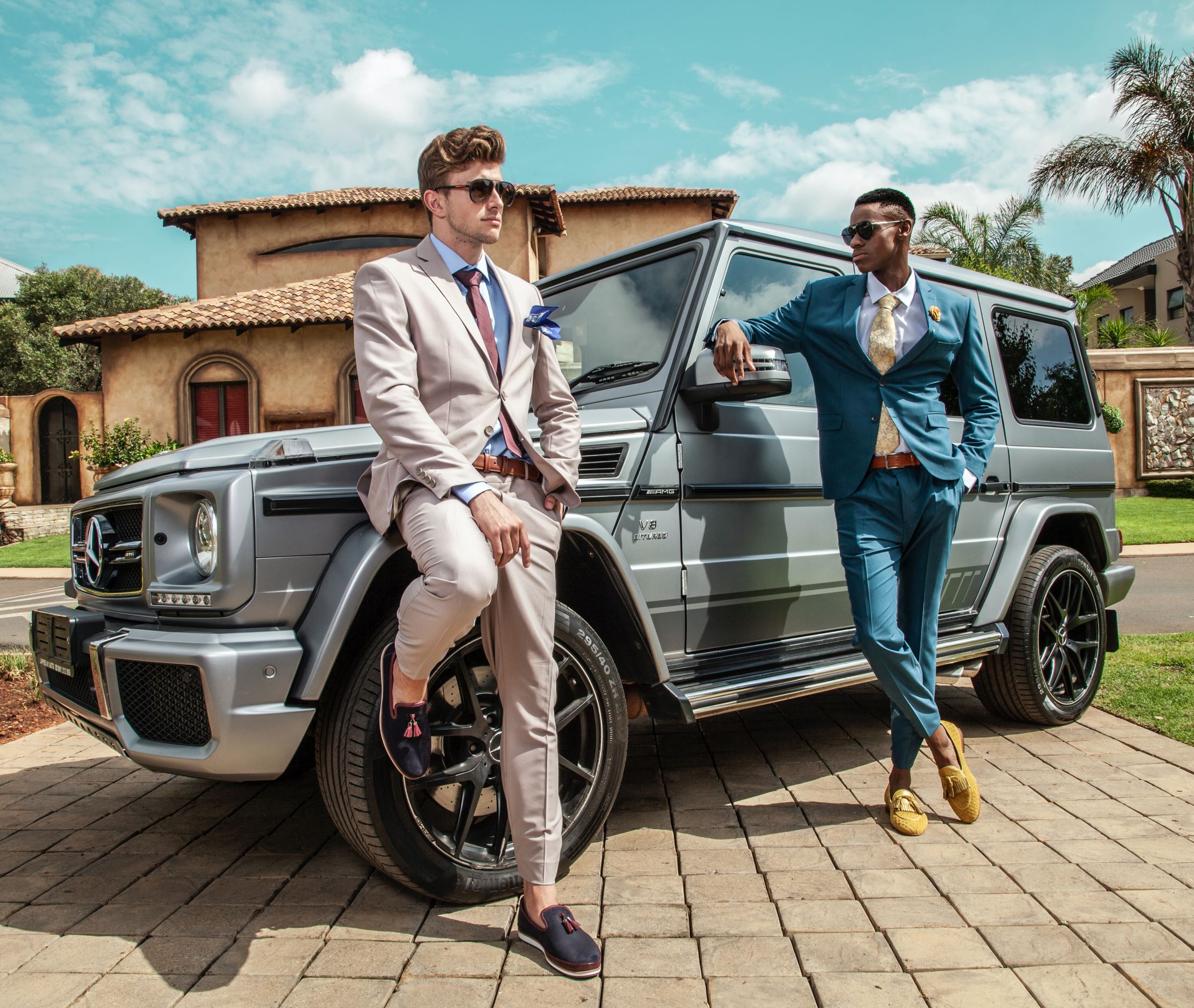 Suits are a must-have because they are not restrained to black-tie events. Their versatility might surprise you! You can dress them up or down, and they are the perfect choice for so many different events.  Cater your suit to the occasion: here are a few different suit ideas for different events you may be attending.
Job Interview
First impressions are hard to shake. Dressing appropriately for job interviews is just as important as your resume. Stand out to the company by looking your best in a well fitted suit. Shy away from bold patterns and colors, as dark colors indicate the gravity of the interview. Suits in a dark grey or slate blue hue will have you accepting your dream position in no time!  Make sure to stand out and make a great impression by adding a colorful tie or pocket square to complete the look.
Formal Party
Let loose while keeping the formality of the occasion! Fun colored and patterned suits are superb for office parties, prom/homecomings, and/or fundraisers. Stunt a paisley jacket or subtle plaid suit to standout.  If color is more your thing, be original with a dark green or rose-colored suit!  Maybe you don't want to be that bold, and that's okay.  You can still make a statement by wearing a double-breasted suit or spruce up a neutral-colored suit with a vibrant tie or shirt.

Business Conference / Presentation
For your next business presentation, ensure your audience won't look away by wearing a slim-fit suit. People tend to garner higher respect and recognition towards you when you are dressed for the occasion. A solid colored, slim-fit suit will leave a lasting impression. Try for dark blue or grey or opt for a classic black.
Religious Occasion
First communions, confirmations, or baptisms can be difficult to dress for. You want to look sharp without out-dressing the star of the event. Suits can still be an option and you can be more creative with your look! Bright ties and pocket squares aid in dressing down the suit. Select a two-toned suit and play around with the jacket and pants.
First Date
Making a good impression on a date starts with your vibe.  You want to give off confidence, look stylish and be able to hold your head up high so picking the right suit is important!  You don't want to go too formal so it should be a balance of semi-formal and business casual.  But what does that mean?  You want to look casual but keep the sharpness of a business suit.  Pair a black or dark grey jacket with a t-shirt and a pair of stylish jeans.  Add a pop of color with some fun socks.  If you want to go with a full suit, forego the tie to help create an effortless and relaxed look.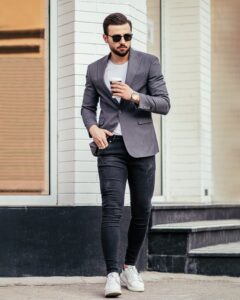 Warm Weather Events
Whether you find yourself in dry heat or humidity, remaining cool while staying in style is of top priority because nobody wants to be sweating through their suit!  Formal events in the summer beg for lighter colors and fabrics including cotton and linen blends. Show out at summer weddings or outings at the country club in a light blue or khaki suit. Emphasize the airy atmosphere with a colorful tie and playful pocket square.  Don't be afraid to mix you suit jacket with a pair of jeans if you are attending a more casual affair.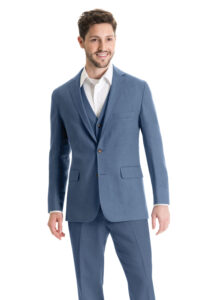 Whatever the occasion is, you want to make sure you are at the top of your game.  Shop Jim's Formal Wear to find the perfect suit for your event. Rent or purchase online or in-store at one of our locations nationwide.