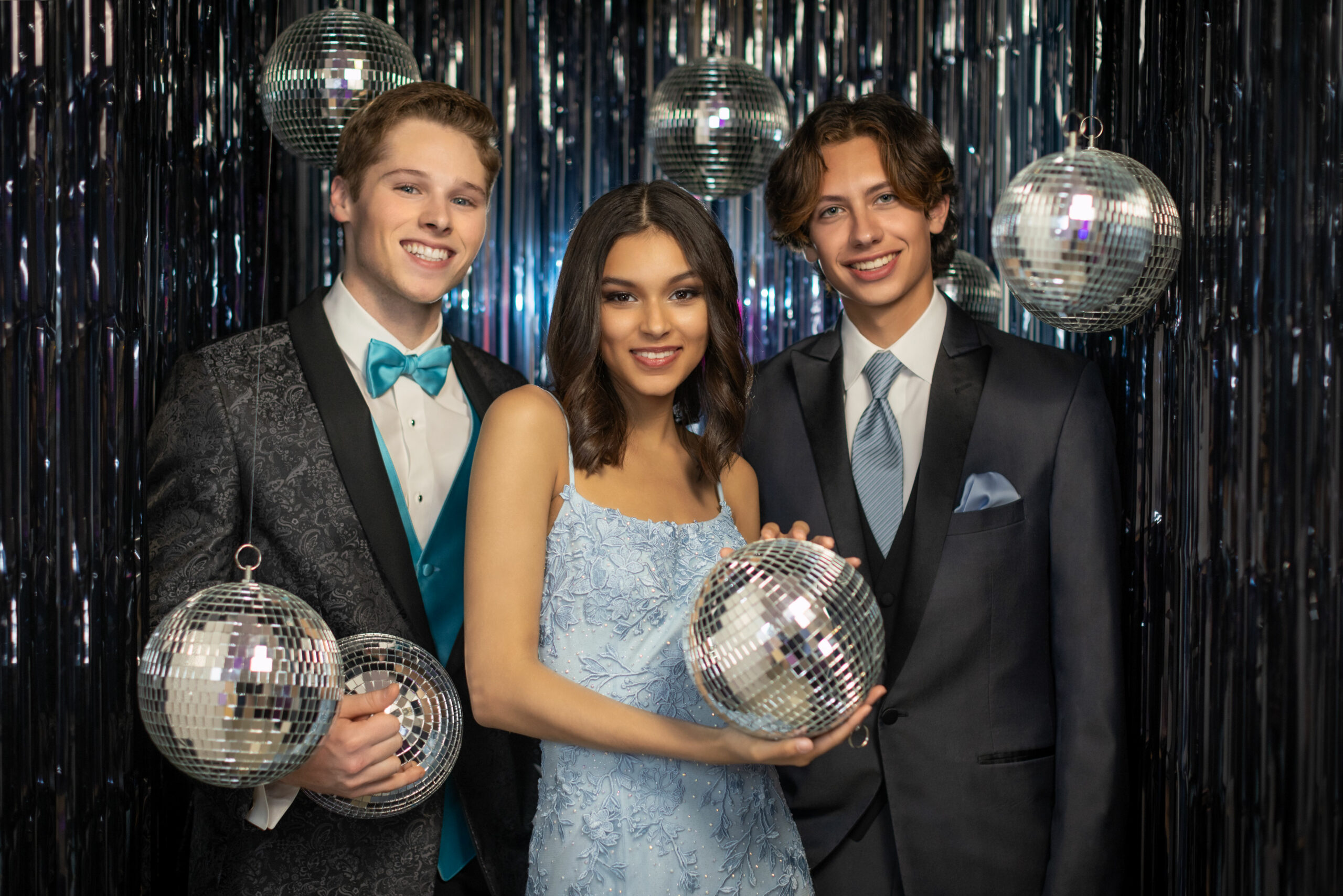 While picture-taking is a regular occurrence in the age of social media, it is unlikely that every selfie will be a cherished memory in the future. However, some pictures mark occasions you will want to remember–especially your prom night–so you want to make sure your prom photos show how well-dressed you were, not how uncomfortable you looked for your big day. Here are some tips to help you make sure your prom photos put your best foot forward. 
Location, Location, Location
So much of the aesthetic of your shots will depend on where you decide to pose. You want to make sure that you have a location selected before your prom day that allows you and your crew to be the center of attention–meaning no busy backgrounds. Keep in mind that many high schools plan proms on the same weekend, so try to think outside the box to avoid large crowds and competing for picture locations. Nature is always a beautiful background, so local parks or friends' backyards are safe bets that will keep the focus on you. If you are feeling particularly creative, spend some time driving around areas near you and pay attention to interesting architecture or buildings that may serve as unique settings for your pictures, as well.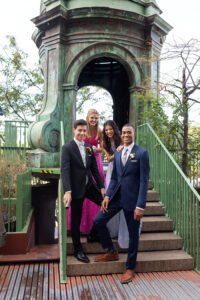 Even Professional Models Practice Posing
While you may think that being photogenic is a trait you either have or don't, you may be surprised what difference a little practice in front of the camera can make. Have a friend (or a self-timer) take some pictures of you in poses you think you may like for your prom photos. Make sure you spend enough time in front of the camera to get past the nerves you may have about being the center of attention; the more pictures you take, the more comfortable you will feel and the more natural you will look.
Pro tip: Rather than changing your pose completely between shots, try adjusting subtly. Generally, unflattering pictures only need small adjustments to catch an entirely different angle, and that can be all the difference. Remember, more practice will translate to more usable prom photos on your special day.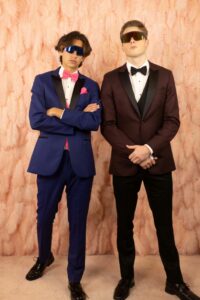 Hair Trial and Error 
Many guys relish the opportunity of their proms to try new hair styles that may not be suitable in their everyday settings. This is one of the most exciting parts of a formal dance, but it can also be a huge regret if you don't set yourself up for success–what looked cool online may not be the right choice for your hair.  The best way to avoid this faux pas is to have a trial run of your hair before the day of your prom. Your prom photos should showcase all your favorite assets, not be a reminder of that hairstyle gone wrong! If you don't normally fix your hair a certain way, getting used to the feeling prior to the day-of will help keep you cool and collected.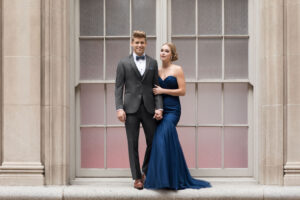 Dress for the Event
Prom is a special event and it calls for special attire.  Keep with the formality of the event and choose to wear either a tuxedo or a suit.  You should stay away from outfits that make fun or light of the event.  Think Dumb & Dumber orange and baby blue tuxes or Canadian Tuxedos.  Remember Justin Timberlake's all-jean get-up?  Definitely, not a good look.  Make the outfit your own by choosing fun accessories like colorful ties, suspenders, and fashion shoes!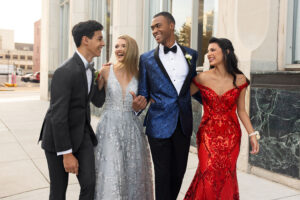 A Final Note
Prom is a milestone event in many peoples' lives, and you want your prom photos to commemorate that day in the best way possible, but that doesn't mean that you need to put too much pressure on yourself to do something novel. The best way to take prom photos that will stand the test of time is to look and feel comfortable. Remember, you want to feel and look like you. So scout a location, take some practice shots, and try a new 'do', but most importantly, relax and enjoy your night of memory-making.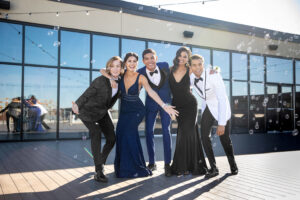 If you need a little assistance figuring out how to style yourself for prom night, check out Jim's Formal Wear for tips, tricks, and fashionable styles that will make you feel and look your best.  Jim's Formal Wear can help make your prom memorable with a tuxedo or suit. Shop online or in-store at one of our 5000 locations nationwide.