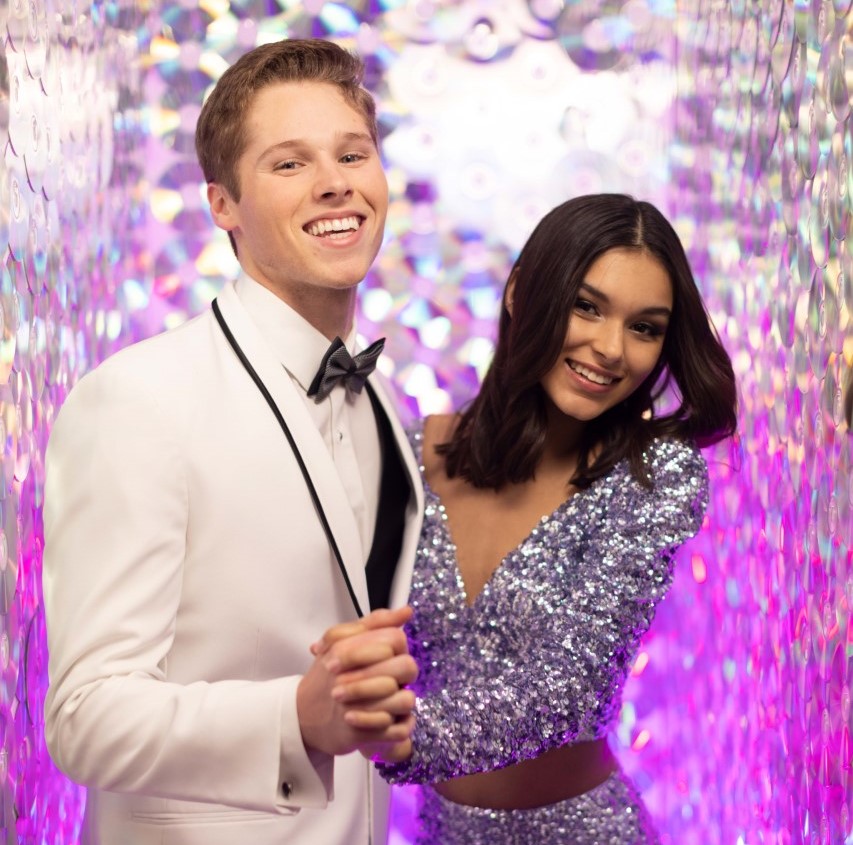 Guys, prom is not all about the dress! Well-fitted tuxes and suits can be fashion-forward and have you Instagram ready. Jim's Formal Wear offers rent or buy options for a variety of styles to ensure you can afford to look your best. Check out these prom looks from our collection that are guaranteed to make an impression on your date, and your school. From the wise words of ZZ Top, "every girl crazy 'bout a sharp-dressed man."
Blue Prom Looks
Ultra Slim Blue Performance Suit
Go blue and stay cool with this suit tailored in CoolMax fabric.  Prom is all about fun and this is the suit to wear to dance the night away!  Tailored in a unique fabric comprised of CoolMax for comfort and Sorona for maximum flexibility, this performance stretch fabric allows you the freedom to bust a move on the dance floor all night long.  Pair it with a matching vest for a classy three-piece look or go bold with a bright fuchsia vest and bow!  The stunning suit is available for rental or purchase.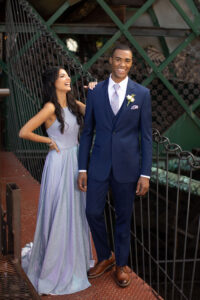 Ultra Slim Indigo Blue Lane
This sleek look will have people turning heads and have you feeling like a brand-new man in this modern tuxedo.  When most guys are picking the traditional black tuxedo, make a statement in this luxurious, fresh approach to formalwear.  Matching bow and vest or matching suspenders can help you complete this look for a sophisticated appearance.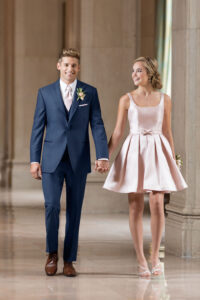 Slate Blue Aspen
Blue is the new black. Be sure to make a statement in this slate blue tuxedo. It perfectly coordinates with shades of pink or more neutral tones like ivory, white and silver.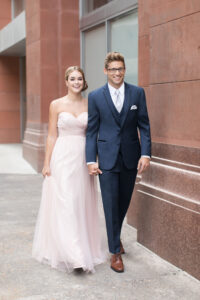 Black Prom Looks
Ultra Slim Performance Legacy
007 is calling, he wants his tux back. You may not be a part of the British Secret Service, but you can be the top operative of prom in this Michael Kors tuxedo.  This sleek tux is also tailored with a performance stretch fabric that allows you to get down on the dance floor.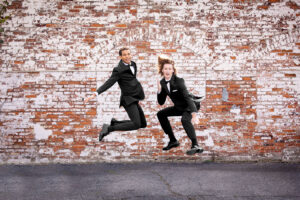 Ultra Slim Berkeley
Everyone loves a classic tux. Keep it simple yet stylish in this Berkley tuxedo and leave your date swooning.  For a finishing touch, wear a black bow tie and black vest.  If you really want to keep it old-school, swap out the vest for a black cummerbund!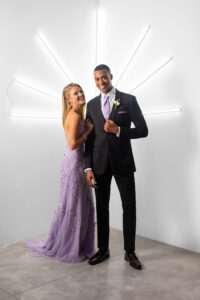 Grey Prom Looks
Steel Grey Sterling Suit
Channel your inner Michael B. Jordan and make prom your red carpet with this spectacular grey suit. The ladies will look forward to that first dance, especially with the soft Venetian Super 130's wool fabric.  This handsome suit is available in slim or ultra slim, so it's made to fit any body type. You also have the option to rent or buy.  Opt for colorful suspenders instead of a vest and add a colored bow tie for a pop of color.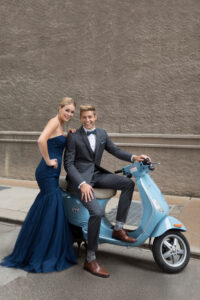 Ultra Slim Grey Plaid Hamilton Suit
Big personalities require bold suits. This plaid suit will have people at full attention with its subtle plaid pattern.  A suave' choice for those looking to stand out but not be too loud!  This modern and updated suit pairs great with any tie and vest combo.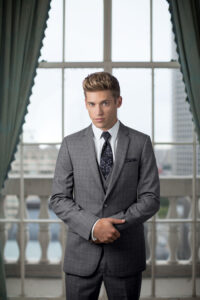 Unique Prom Looks
Ivory Troy
Go against the traditional prom attire definition and wear the Ivory Troy tux to prom to prove you're a man of fashion.  Go bold with a orange tie, vest and pocket square or stay "golden" with a gold tie, vest and pocket square.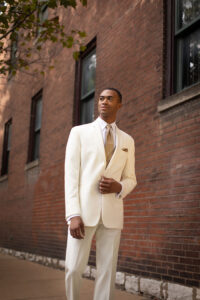 Paisley Tuxedos
First impressions are everything, so make sure you make a good one by wearing one of our Paisley tuxedos!  You'll have your date thinking you wake up looking this good.  Available in granite, cobalt blue, apple red, and black (for purchase); these are the ideal choice for a prom night.  Not only are they available for rental but for purchase too!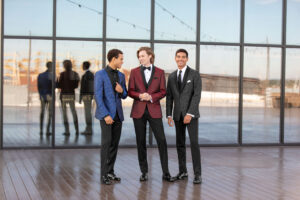 White Waverly
Accept your crown in this unique take on a classic look. Even if you're not king of prom, you'll have your peers speechless in this stylish tux.  Keep it classy with a black bow tie or add some pizazz with a colored bow tie to match your date!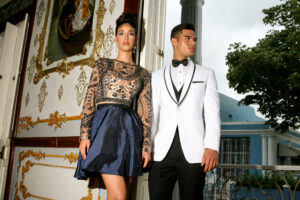 High school goes by fast. Make it last with a memorable suit or tux from Jim's Formal Wear. Shop any of these styles online or visit one of our 5000 retailers nationwide.