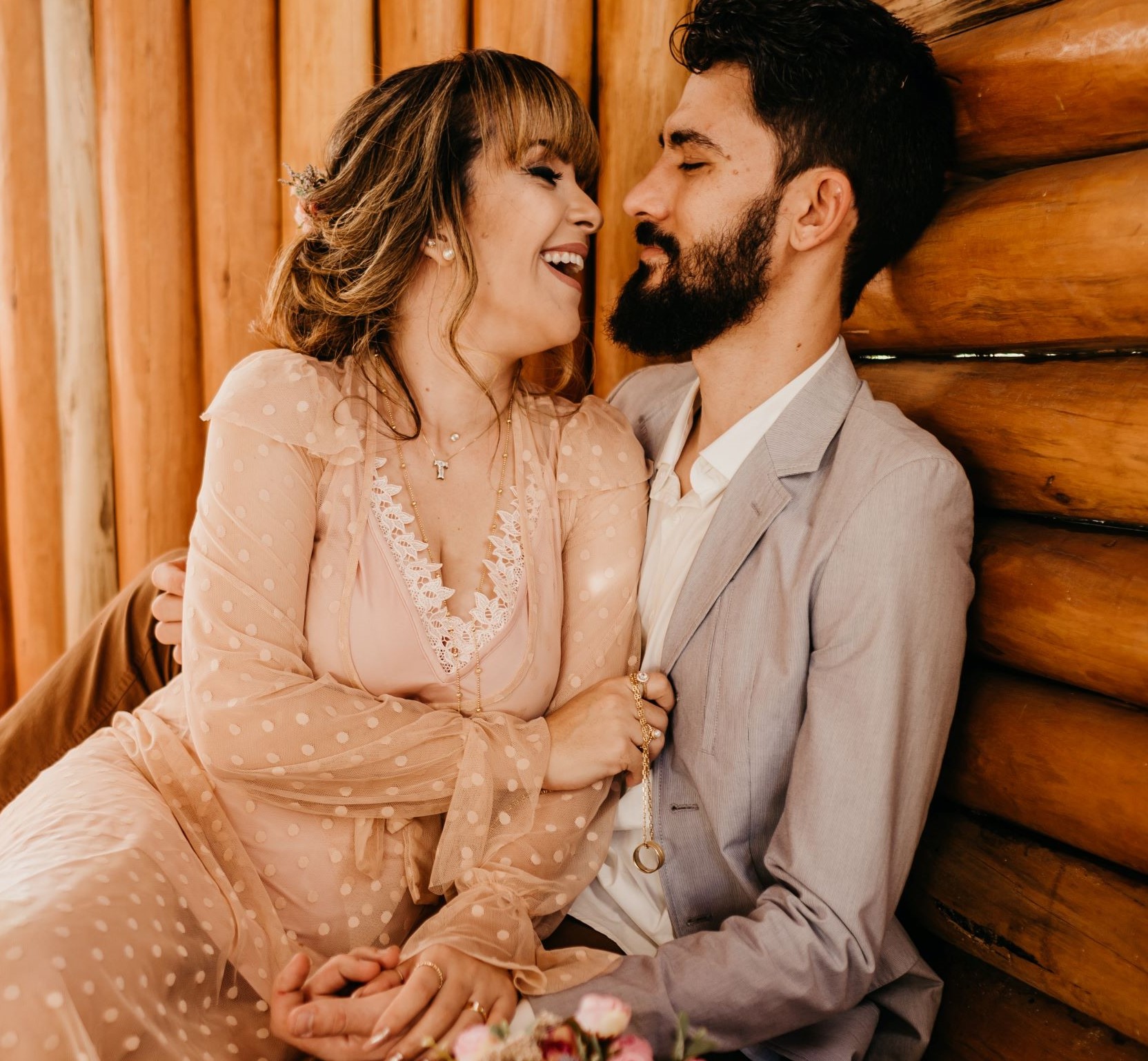 Meeting the girl of your dreams is one of the sweetest things; however, it can be quite intimidating when thinking of ways to let her know. If you're expecting a diploma AND an engagement this semester, fear not! Here are 5 iconic proposal ideas that will truly capture the memories from college, and her heart.
University Landmark for a Remarkable Moment
Every university has their defining landmark. They serve as identifiers of the school and connotate feelings of pride and joy whenever students pass by or alumni return. University of Notre Dame provides a beautiful example, as The Grotto is one of the most recognized spots on campus. The significance of this sacred retreat along with the sheer rawness of the candles ensembles the perfect scene to get down on one knee with that ring! Whether it be a structure, statue, or The Grotto, these iconic locations will constitute the landmark of your new life!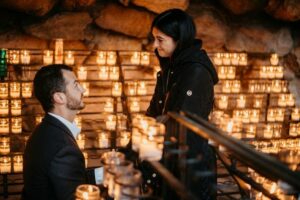 Put the 'M' in STEM
Nothing nerdy about love! If you're both career-oriented individuals, include your passions for the field into the proposal. Have her make a new discovery in the lab and find you on one knee, or maybe there's a section of her paper that needs a revision and an answer yes! The chemistry is there, so catalyze that romance with pure carbon.
Game on!
Make game night even more memorable by customizing a card game to pop the question. Cards Against Humanity would be the perfect card game to orchestrate this fun and light-hearted proposal. You won't need to worry about keeping it a secret, this will definitely catch her by surprise. So, gather your best friends and loved ones, the game of life begins!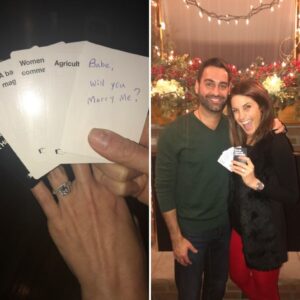 Tequila with salt and a ring, please!
Hey now, let's not pretend the place you spent the most time at was the library. No matter the campus, there's always a bar that holds true. At Purdue University, Harry's Chocolate shop is notorious for a good time. And don't be so quick to judge a bar proposal. At Harry's you're bound to see wedding pictures and parties occurring at this historic landmark. Now grab your friends, order a round, and add another Friday night to the books!
When Harry Met Sally
"When you realize you want to spend the rest of your life with somebody, you want the rest of your life to start as soon as possible." When you met her for the first time, did you know from the start? Friends to lovers or love at first sight, the first time you met will always be a special memory. Let her know you didn't forget that first moment and take her back to where it all began. The local coffee shop, diner, or even the stadium, embrace Harry's profession to Sally and start the rest of your life in the very spot it was made possible.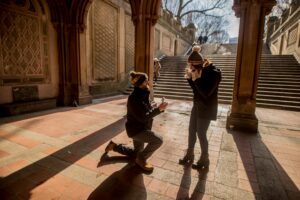 You will want to make sure to look your best on this important day, but don't let your attire add to the stress of a proposal! Jim's Formal Wear offers plenty of affordable and fashionable suits to help you look good while asking the big question.  Get started shopping online, or you can contact one of our local experts near you.