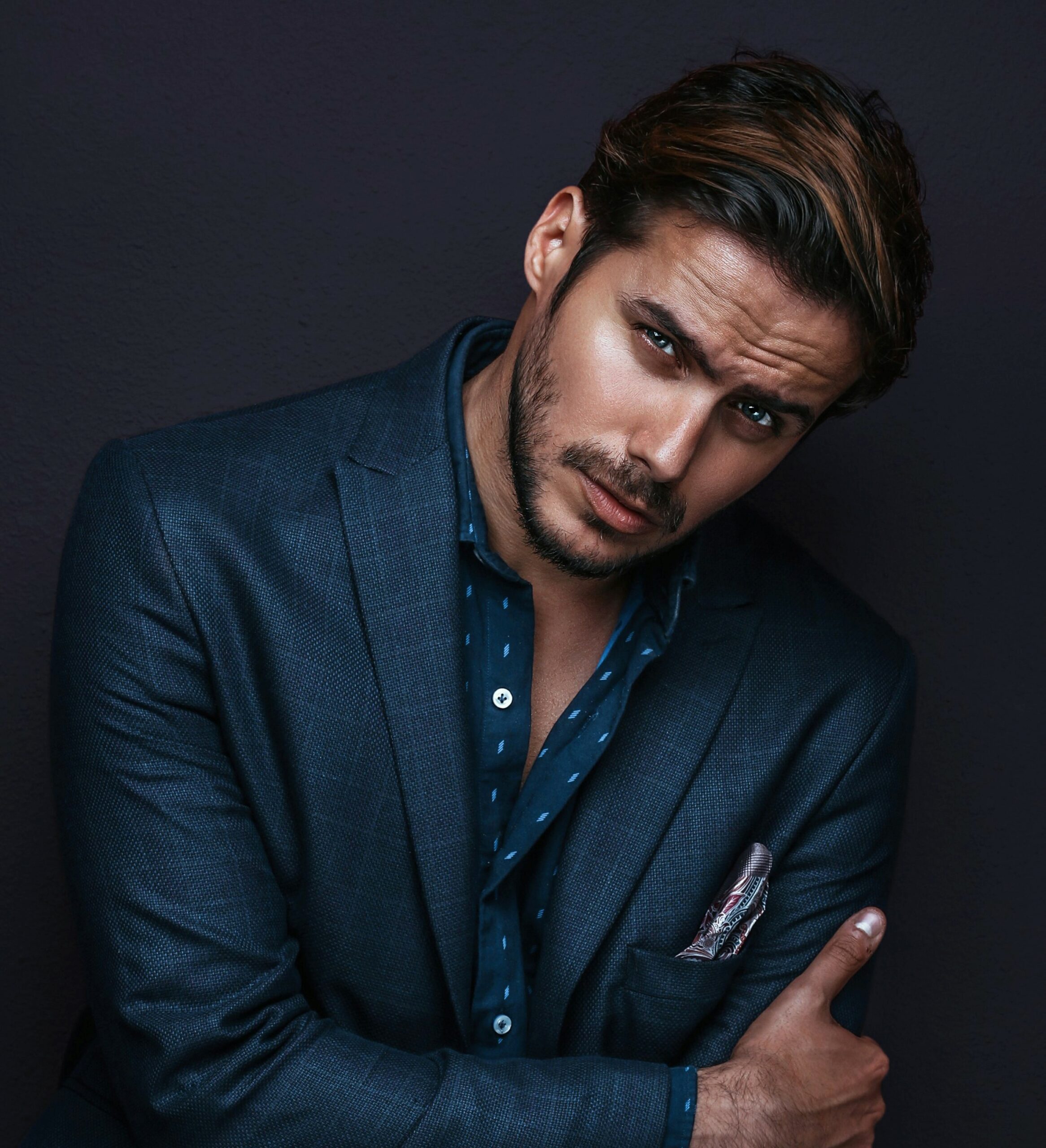 What is casual wedding attire?  You probably had the same thought and panicked when you opened the wedding invitation and read 'Business Casual'. Were you immediately transported to your first day at the office, when you were originally faced with the concept of business casual? The frantic Google search then ensues for what business casual means all in attempt to walk the line between over-dressed and under-dressed.
Weddings carry a similar dilemma. Do they mean casual as in shorts? Or is that their way of saying it is not a black-tie event? There is a stark difference between these two interpretations, so it is important to feel out the event. Sometimes all you need is a little inspiration! Keep reading to ensure you fit the guidelines of the dress code to nail wedding season.
Sports Coats
Sport coats are a great starter, as they offer duality in formality. The colors and fabric of the coat allow you to cater your look to the season or to the event (or both).  A velvet or suede sport coat presents a subtle look that breaks from the standard wedding tux but remains sleek in appearance. Opt for a navy or royal blue and pair with slacks or chinos and a neutral toned undershirt for a winter event. If the wedding is during warmer weather, think about lighter shades and fabrics like tan or light grey linen.  Adding loafers or leather shoes will help to finish your casual wedding attire.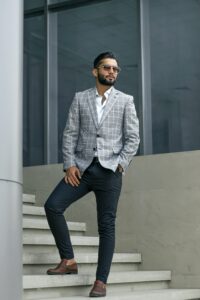 Casual Suit
If your heart is set on a suit, we are not stopping you. Just don't be boring! A casual suit calls for a bold color or pattern. Adding a daring colored jacket can enhance and change the entire vibe of your look. Try to avoid darker colors as those are attributed to more formal attire. To deter from presenting yourself as over-dressed, ditch the tie and leave the jacket open to convey the casual look you are seeking.  For shoes, choose between loafers or double monk straps.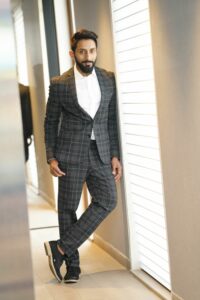 Turtlenecks
Attending a fall or winter wedding? Turtlenecks are your new best friend and are super trendy. There are numerous ways to style them, aiding you in dressing up or keeping your look more casual. Pair with light or dark slacks and a quality belt to complete your wedding attire. If you want to keep up with the trend, show out with a chain layered over the turtleneck.  Keep the look chill by adding canvas sneakers.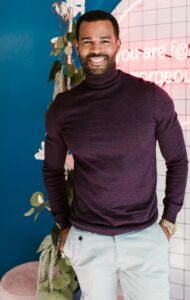 Button-Down Shirt
Thinking you want to ditch the jacket?  Keep it cool and collected with a button-down dress shirt and skip the jacket. The season can dictate whether you choose long-sleeve or short-sleeve, as well as the color. For a spring or beach wedding, lean towards pastel colors for a sharp look. For a fall or winter wedding, use darker shades or even a patterned shirt and pair it with a tweed vest for the ultimate classic look.  Pair with slacks or khakis and use oxford shoes to complete the casual yet polished feeling.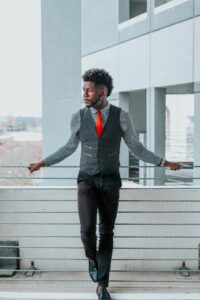 Polo Shirt
Sometimes, something simple says it best. A sleek polo tucked into pants with a belt can be the ultimate casual attire. This gives plenty of room to play with color and design, all while keeping in code.  You could further dress down the outfit by wearing white sneakers or jeans.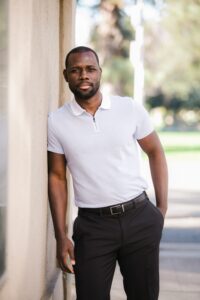 There are a lot of options out there for casual wedding attire, you just have to make sure to ask around. And if you know the couple personally, ask for clarification to ensure you will wear the right thing.  If you are able to wear a jacket, then make sure to rent a Jim's Formal Wear suit jacket!  Visit one of our 5000 retailers nationwide or start shopping online.