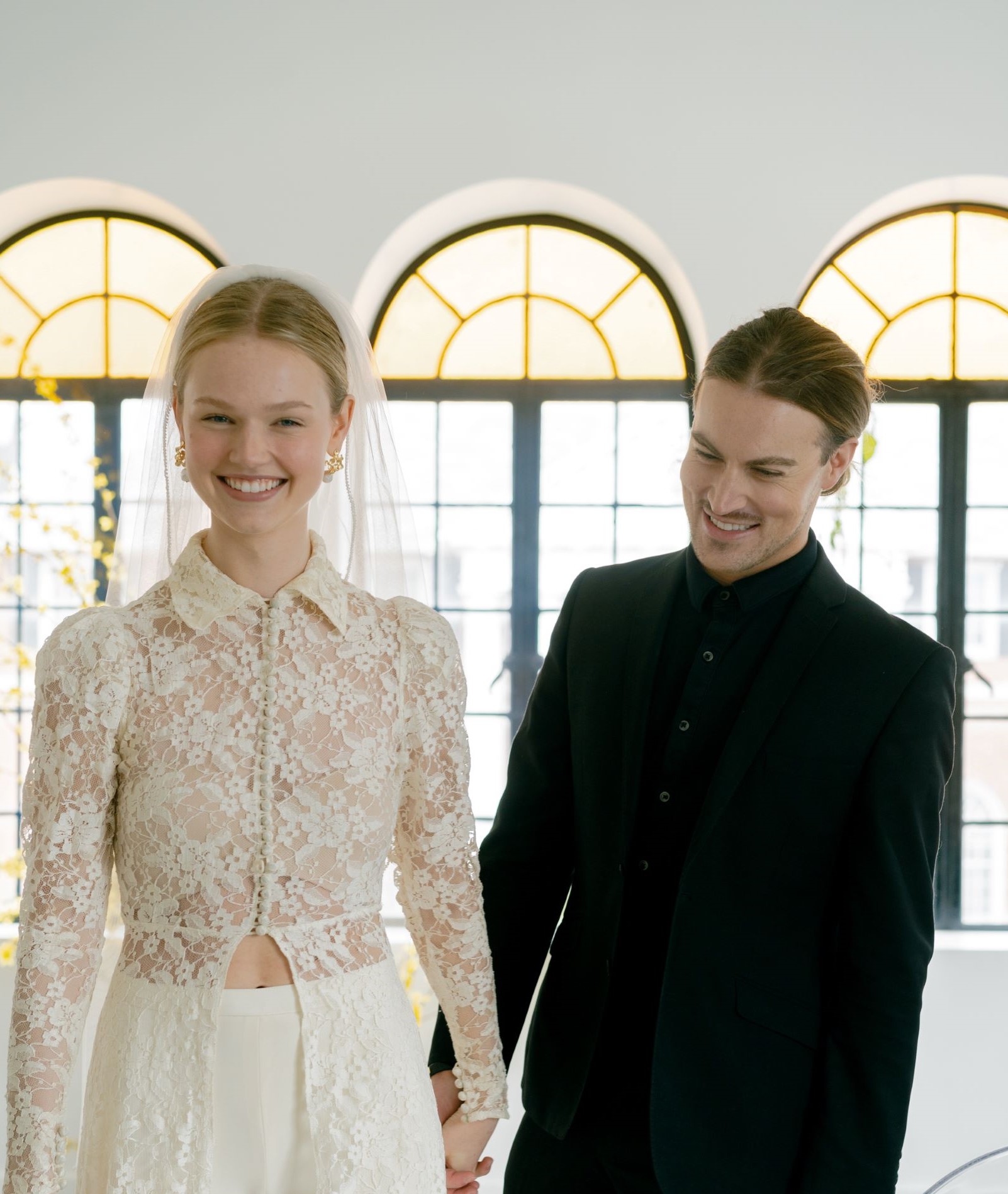 Weddings are cheap…said no one EVER!  If you are worried about planning your wedding on a budget, don't fret! There are plenty of tips and tricks to help you put a special touch on your big day without breaking the budget, and DIY-ing your wedding décor is a perfect way to start. Here are some clever ideas for your DIY wedding décor.
Metallic Masterpiece
You can make a huge impact on your tables with some recycled glass bottles and spray paint. Depending on your color scheme, various wine bottles coated in gold, silver, or another metallic spray paint can create visual interest on your table and make beautiful vases for fresh (or artificial) flowers. You can take this idea up a notch by adding tapered candles and tealights to give the table even more ambiance. If you need help collecting bottles, consider reaching out to friends and family to save their used wine bottles several months in advance to ensure you have enough time and supplies to complete your vision.
Make Your Flower Budget Count
Florals are a beautiful way to take advantage of the season, but an abundance of fresh flowers can get expensive. However, it can be difficult to find artificial flowers that don't look fake. To help with cost, consider using fewer flowers in more strategic places, like as a part of a DIY photo backdrop. With a backdrop bar, a tulle curtain, some battery-operated fairy lights, and a few choice flowers at the top, you can create a soft, romantic photo wall for your guests at your reception venue. Consider setting up a tripod with an iPad for selfies or a Kodak camera that will print the cute keepsakes, and this photo station could even double as a wedding reception favor!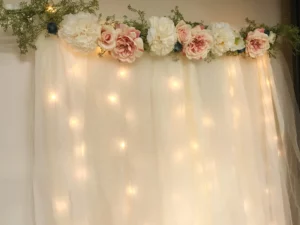 Favors They'll Savor
DIY wedding décor can be used for wedding favors too!  Giving your guests a personalized gift as a memento of your special day is a sweet touch, as well as another opportunity to showcase your personalities. If you're having an outdoor wedding, your wedding favor can serve double duty as a sweet gesture and as something practical to help your guests beat the heat. A personalized drink coozie will keep beverages insulated, or a paper fan with your new last name and wedding date on it will be a relief during a sweltering ceremony. Wedding costs can add up, but clever favors can serve as mementos your guests will love – and use!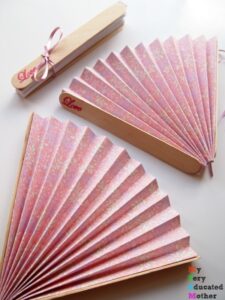 A Guestbook for the Modern Era
Creating a guestbook table used to be a tradition at a wedding reception, but as weddings have gotten more and more creative with their themes and décor, guestbooks have evolved, as well. A nostalgic (and particularly sentimental) way to keep a record of your wedding guests is to use a Polaroid camera that your guest can use to capture the special day.  They can "snap it, shake it, stick it and sign it"!  This guestbook idea is visually interesting and is a fantastic way to preserve memories of all the important people who come to celebrate your big day.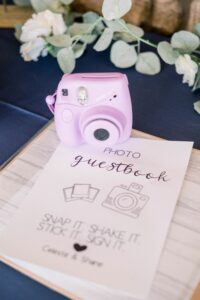 Focus on the Head Table
Between centerpieces, dinnerware, table linens, and the room décor, building a magical wedding can get expensive. To create the illusion of opulence, go simple in most areas and extravagant in areas where people will focus their attention, like the head table. For example, make your centerpieces with real flowers or larger bouquets on the head table while the guests' tables have one or two stems each. Dinnerware can be done in a similar way: real plates and cloth napkins for the head table, decorative disposables for your guests. When the overall impression is elegant and there are curated zones of sophistication, you can stretch your budget to work for you.
These DIY wedding décor ideas are easy but making your ceremony and reception unique to you is of the utmost importance for your wedding day. This starts with men's attire so let the experts at Jim's Formal Wear help you find your look! Rent in-store at one of our nearly 5,000 retailers or online today!