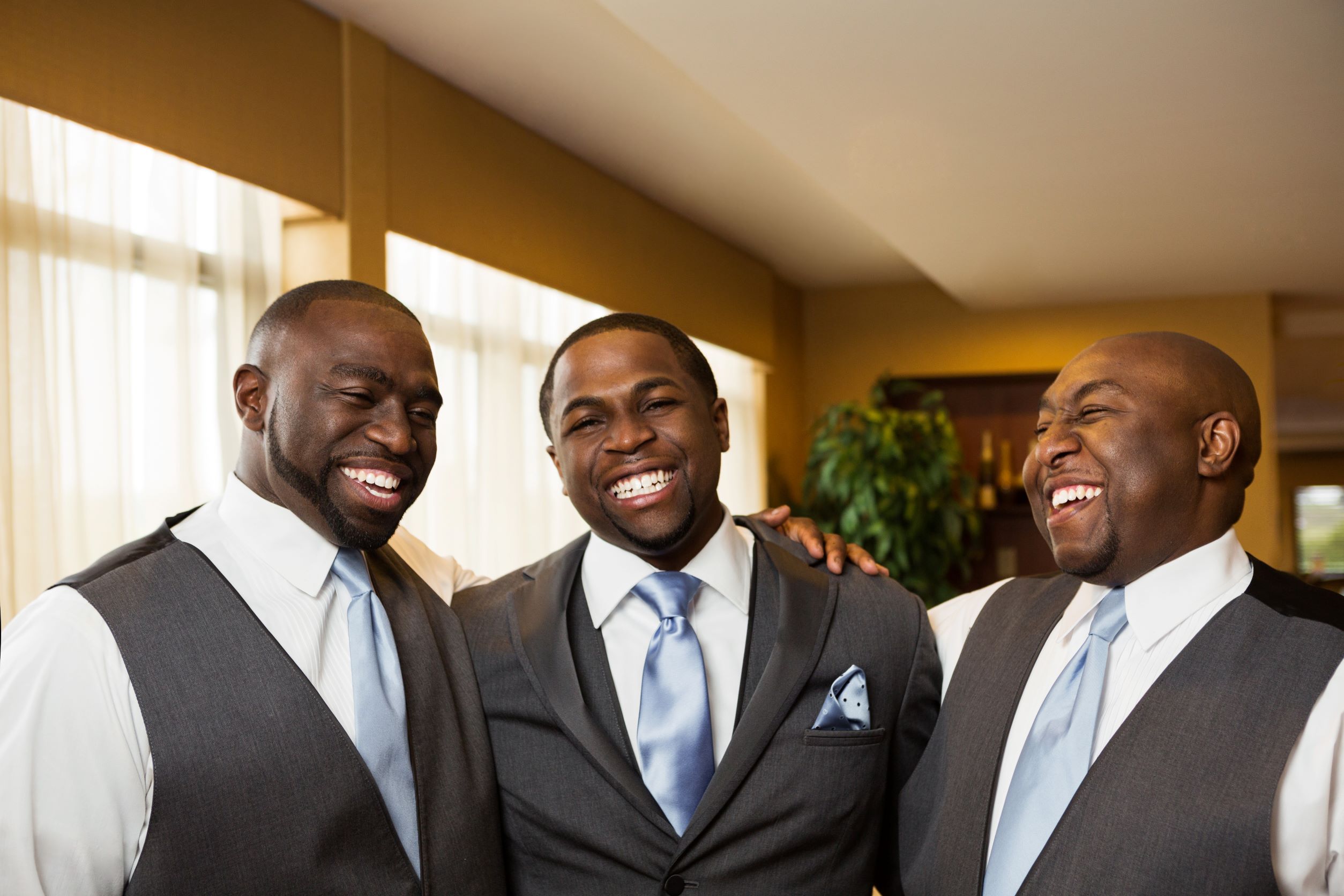 Standing by your friend or relative's side as he celebrates the happiest day of his life is a huge honor. But with great power comes great responsibility, and you want to make sure you help this wedding day go as seamlessly as possible. Here are some basic Best Man do's to follow if you've been asked to step into the role of Best Man for someone close to you.
Best Man Do's #1: Get Contact Info for the Wedding Party
As the Best Man, you are the point person for the wedding party (along with the Maid of Honor). Make sure that as soon as the bridal party list is finalized, you collect the names and contact information for all the people involved. The sooner you can start a group chat or a Facebook group, the easier it will be to coordinate with everyone for all the events to come (think: engagement party, bridal or couple's shower, bachelor and bachelorette parties, and rehearsal dinner, along with any other events that may arise). Your groom should be able to delegate a lot of the planning and spreading of information to you, so get that GroupMe organized early.
Best Man Do's #2: Plan the Bachelor Party (According to the Groom's Wishes)
While every movie will make the bachelor party out to be a massive rager with questionable activities, this may not be the guys' night that your groom imagined. As the person he trusts to plan this night, make sure you take his wishes into consideration, as well as the timeline and availability of the other members of the wedding party.
If the bachelor party is expected to be a destination event, make sure you've had conversations with the other groomsmen about their expected expenses and projected dates as far in advance as you can. For a more low-key bachelor party, arcade nights, beer tastings, or cigar bars are great options. Don't forget, whatever happens at the bachelor party will get back to the bride, so don't plan an event she wouldn't approve of.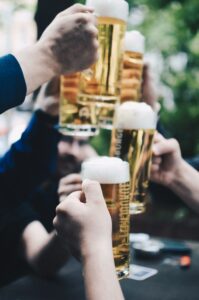 Best Man Do's #3: Keep a Vendor List for the Day-Of
Your main job on the Big Day is to make sure everything goes as smoothly as possible. The last thing anyone wants is the groom taking a call from the limo company minutes before the ceremony with a scheduling conflict. Make sure to ask the groom for the list of vendors and phone numbers for the wedding day, and even have yourself on the list as their point of contact in case of emergency. You never know when an issue may arise, but if one does, you want to make sure you keep the groom (and bride) at ease while you handle the issue.
Best Man Do's #4: Plan to Be Everywhere Earlier (and Later) Than Anticipated
While there are a whole host of events leading up to (and even following) the wedding day, make sure you've carved out time to be there for the duration of each event. Being a Best Man can be a large time commitment, so be prepared for lots of smaller celebrations and occasions taking up some nights and weekends before your groom's ceremony. There is nothing tackier than a Best Man who has to duck out early or rolls in late to events regularly. 
Best Man Do's #5: Remind the Couple to Eat
If you can remember this tip, you will be the wedding-day hero. For the bride and groom, the wedding reception is a time to greet and thank all their guests for the gifts and coming to celebrate with them. They may also have to fit in other traditions, like a cake cutting, mother-son or father-daughter dance, or a bouquet toss. It is your job they remember to actually eat, as well. You may have to pull the couple away from their guests momentarily, but on this busy day, making sure the bride and groom don't faint from hunger or exhaustion is a win.
Being a Best Man is a role of honor, and you want to make sure you are prepared for the responsibility it entails. By keeping the big day joyful and keeping the stress to a minimum, you will have been a key part in making your groom's wedding one of the best days of his life. If you're still afraid of a misstep on your friend's big day, refer to our advice on what not to do as Best Man! You can also take it upon yourself to help your groom look his best for all the events leading up to (and including) his wedding day by suggesting Jim's Formal Wear to suit all his style needs.