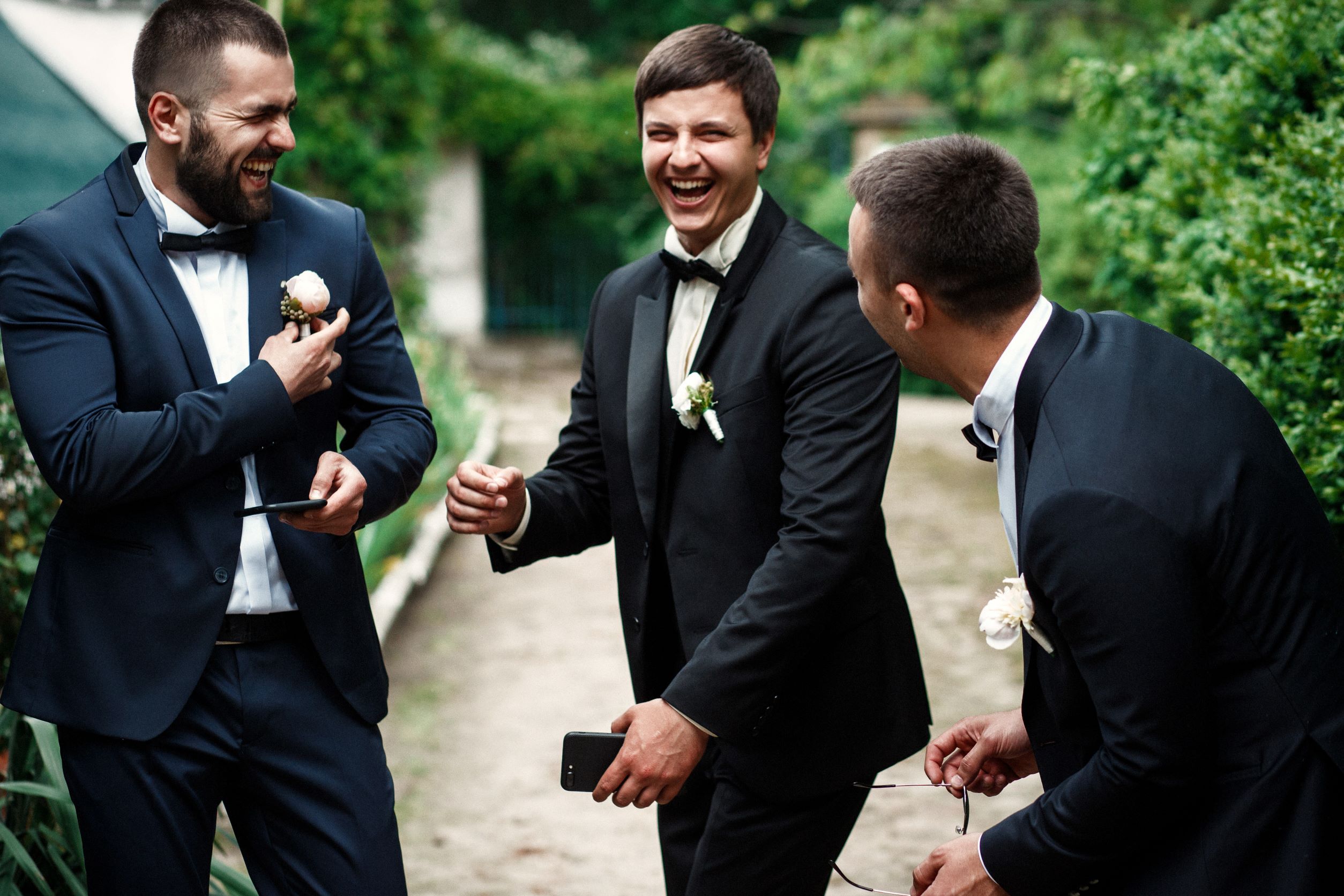 Think being a Best Man is a walk in the park?  Think again!  There are Best Man don'ts that you should steer clear of.  Taking on the role of the Best Man at a wedding is a large responsibility, and you should be more concerned about what you shouldn't do than what you need to do to make this wedding day as perfect as possible. But no need to stress! If you can remember to avoid these faux pas, your friend's wedding will go off without a hitch—well, besides one!
Best Man Don'ts #1: Exceed an Agreed-Upon Budget
Between the bachelor party, wedding attire, and wedding gifts, being a Best Man or groomsman can be a costly role. As Best Man, you'll want to make sure you have an idea of what expenses the groom is expecting the wedding party to cover, and then it will be your job to make sure you are transparent about that with the other groomsmen. As exciting as a weekend boys' trip to Cancun might be, planning a bachelor party that few groomsmen can afford to attend will spoil the fun. Try to strike a balance of bigger "splurge" kinds of surprises and more relaxed, affordable activities to keep the occasion accessible for everyone involved. 
Best Man Don'ts
#2: Get Too Rowdy
The wedding day and wedding reception are certainly the stars of the show, and you want to be able to fully celebrate with your groom. Be careful, however, of taking the party too far. Make sure you're eating plenty between celebratory drinks, and don't get so carried away that you take the focus away from the bride and groom's special day. Remember, there will be professional photos and even video of this event, and you don't want to be embarrassed of how you presented yourself in those keepsake photographs down the line.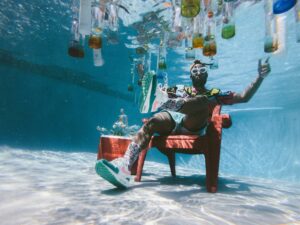 Best Man Don'ts
#3: Throw in Surprises
This is not a hard-and-fast rule, but more of a guideline. For the bride and groom, wedding planning can be an immensely meticulous process with a lot of factors to balance—how many people can we accommodate in our venue, what time do we need to arrive for hair and makeup, who is bringing the rings, etc. While a day-of-the-wedding gift is a sweet surprise, a timeline change or extra obligation is not. Try to avoid adding anything that will cause a bump in the wedding day timeline, such as suggesting an extra photo location or trying to make an elaborate breakfast for the groomsmen when there isn't time in the schedule.
Best Man Don'ts #4
: Let the Couple Worry about Day-of Hiccups
This tip goes hand-in-hand with keeping the vendor list, but your job encompasses much more than that. Not every potential issue is caused by a wedding vendor; sometimes, a wedding guest can cause a disruption to the day by arriving to the ceremony late, or a groomsman might forget his pair of shoes. Try to mitigate these issues by being the go-between for everyone and the groom. When you are the first line of defense in the event of an emergency, you can handle these bumps without adding stress to the couple's nuptials. While it may add a level of stress to your day, you are the buffer that keeps the couple's day entirely blissful.
Best Man Don'ts
#5: Forget the Purpose of the Day
Watching your close friend say, "I do," is an emotional moment, and he has asked you to be his Best Man knowing that you'll be there to cheer him on. But as important as you are, the reason for the celebration is your friend and his new bride. Congratulate them, celebrate with them, and be okay with taking a backseat as they embark on this new journey together.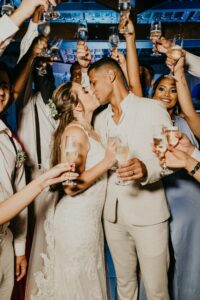 As a central part of this massive celebration, there are bound to be times when you might be tempted to get carried away, but remember that you are there as a support to this special moment. By managing hiccups without alerting the groom and listening to his expectations, you will be the unsung hero of one of the most joyous days of his life. Now that you know what to avoid, read our advice on what you should do as Best Man!
As the right hand man on this special day, make sure your friend knows where to look for exceptional service and cutting-edge styles for his big day. Check out Jim's Formal Wear online and in-store for all your wedding style needs!