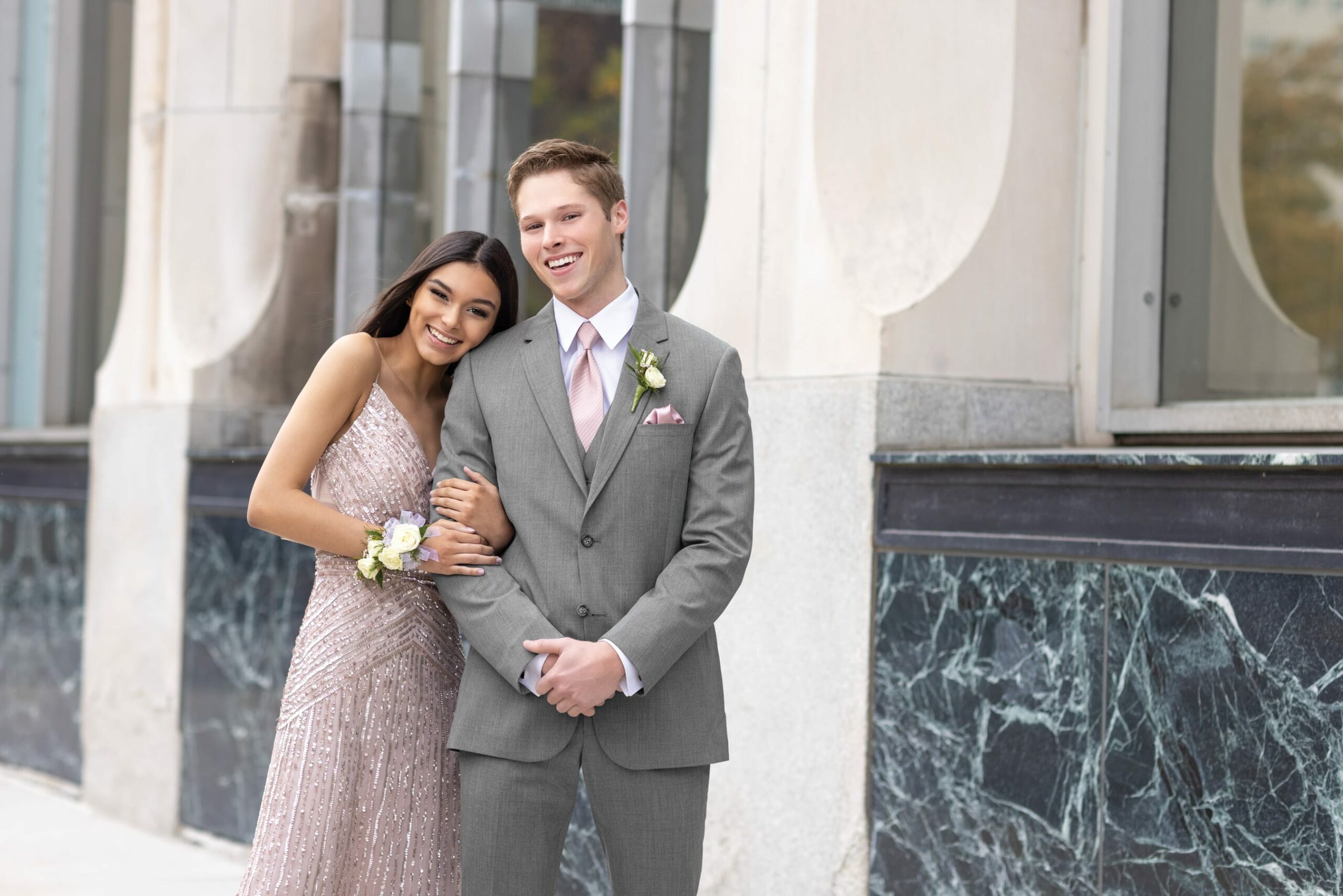 2022 homecoming is here!  Well, at least it's time to start planning what you will wear.  Even though school has just started again, homecoming is just around the corner!  You will want to make sure your look is on point, and we have just what you need to stand out and be noticed!  Here are some helpful tips to ensure your 2022 homecoming is amazing!
Match Your Date
Whether your 2022 homecoming date is a close friend, a new classmate, or your girlfriend, coordinating your outfit with her dress will make it look like you've gone the extra mile.  Coordinating your outfits is easy to do by matching your tie, vest, and pocket square to her dress.  With over 300 ties and 150 vest to choose from, you won't have any trouble finding a complementary color.  Going with a black suit like our Michael Kors Sterling and adding a pop of color will have her happy that she is your date!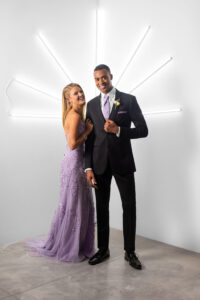 Step Up Your Shoe and Sock Game
While the suit or tuxedo and accessories are top of mind, don't forget that details matter!  Take your look up a notch by adding a bold, fashion shoe like our Black Sparkle.  Or, if you really want to make a statement, try our Red or Blue Suede Loafers!
Another thing to consider is your socks!  If you think no one will notice a pair of white or black athletic socks under your dress pants, you're wrong. Step up your game with some colorful patterned socks that show your personality!  Fun sock designs can be a conversation starter, so don't be afraid to think outside the box.  Choose a pair of socks with your favorite sport, animals, mustaches, or even food as the centerpiece.  These little details will help elevate your look.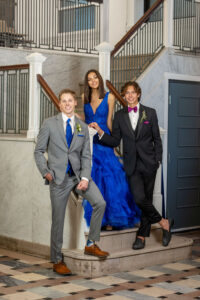 Rep Your School
Don't have a date?  Don't worry!  There are plenty of other ways create a great 2022 homecoming look.  One of them would be to rep your school colors.  If your school colors are maroon and white, wear a burgundy jacket like our Kenneth Cole Burgundy Empire with a white shirt, black pants and bow tie.  Add a black pocket square to pull the look together.
Go bold if your school colors include a bright blue.  The Ike Behar Cobalt Blue Tribeca and a pink bow tie, vest and pocket square will make a statement.  If black is one of your school colors, even better.  Pair a black suit or tuxedo with a black shirt and have the accessories in the accent color like red, green, gold, etc.  It never hurts to show school spirit!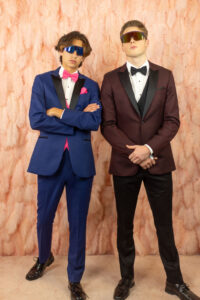 Stand Out
2022 homecoming is the chance to stand out and not to be a wallflower, so think about wearing a patterned suit.  A paisley jacket with black pants can make a splash at the dance.  With colors like Apple Red, Cobalt and Granite, all eyes will be on you and this daring jacket.  Keep it simple with the accessories since the coat speaks for itself.  Pair it with a white or black shirt and a basic black bow tie to keep it classy yet adventurous!  If the paisley pattern is a little too much for you, go with a subtle print like our Ike Behar Grey Plaid Hamilton!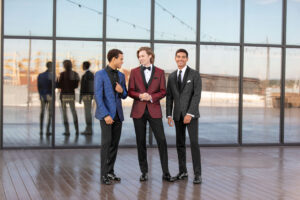 No matter what your 2022 homecoming outfit choice is, Jim's Formal Wear will help you stand out and bring the confidence to the dance.  We offer a wide variety of suits and tuxedos along with hundreds of accessories to bring the look full circle.  Order online or visit your local retailer to start making arrangements for the perfect 2022 homecoming look now.  You can count the heads turning later!