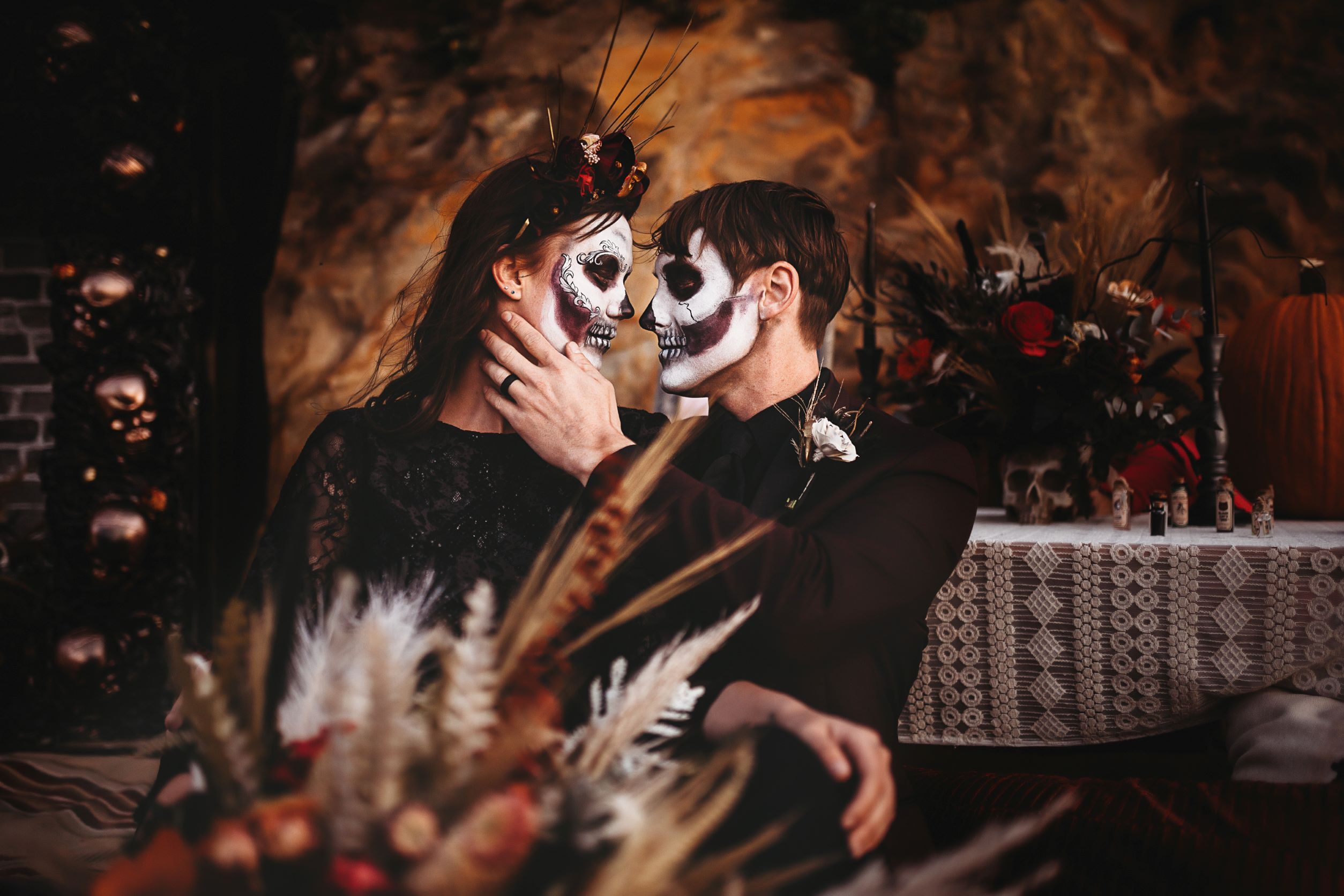 Halloween is the time to be someone else for a day, and there are so many great characters to choose from!  Whether you love a bad guy or like being a good guy, you can create a great Halloween costume with a suit or tuxedo!  Here are a few examples of unique Halloween costume ideas that will have you looking spooktacular!
Hello Mr. Anderson
It's fun being a bad guy, so why not dress up like the villain from the Matrix franchise, Agent Smith!  This is an easy and simple costume to accomplish.  All you truly need is a black suit, a long black tie with a tie clip and a pair of sunglasses.  To keep in character, make sure you always have a grimace or scowl on your face!  If you are going to a party with a bunch of your friends, have them dress the same so they look like Agent Smith clones. Hopefully there isn't a Neo at the party!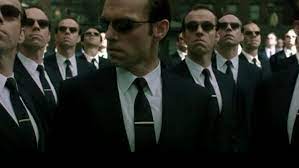 Mr. Burns
Maybe the Matrix isn't your thing and you'd prefer to be another baddie.  The Simpson's character, Mr. Montgomery Burns, would be an excellent choice!  If you aren't already lacking in the hair department, you will need to get a bald cap to help pull the look off or go all out and buy a mask.  Add a green suit and a long tie in black or orange.  Make sure to practice your mean face and evil laugh to fully embrace this famous character.  Have a buddy dress as Mr. Smithers and have him lurking behind you as you party the night away.

VIPs in Squid Game
If you want to take the eerie factor up a notch, why not dress up as the VIPs from the popular Squid Game show!  Any suit will do.  If you want to add a little flair, add a shiny shirt and tie to help bring the look together.  The most important accessory you will need for this creepy costume is a shiny animal mask.  You will want to exude power and wealth, so if you're having trouble finding a mask, grab some gold spray paint and a cheap animal mask and spray away!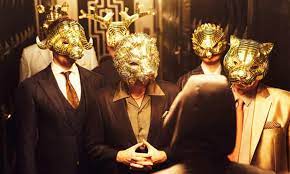 The Godfather
If you like the sound of being a powerful character, then dressing up as The Godfather's Vito Corleone will have you feeling strong and commanding.  His look is classic and timeless which you can attain by wearing a black tuxedo or suit like our Michael Kors options, black bow tie and a wing tip shirt.  Don't forget his trademark red rose boutonniere!  Go a step further by slicking your hair back and practice your New York accent to bring this character to life!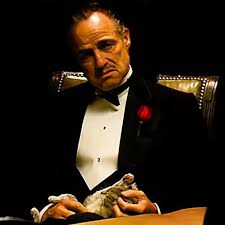 Finger Lickin' Good!
Not all Halloween costumes have to be bad guys.  Why not dress up as someone who some consider an American hero?  The man that gave us KFC…Colonel Sanders!  Since 1950's, Colonel Sanders has been a delivering delicious chicken while keeping a signature look.  To achieve is iconic look you'll need a white tuxedo, western tie like a black string tie, glasses, and cane.  To add an extra touch, carry a bucket of KFC chicken and you'll be finger lickin' good!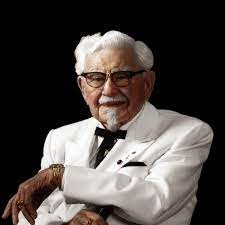 Pee-Wee Herman
We can't talk about wearing a suit for a Halloween costume without mentioning the guy whose suit has withstood the test of time!  Who knew that his iconic look would be all the rage in 2022 still, especially with Prom guys and fashion-forward grooms!  With a light grey or grey plaid suit that is ultra slim, the pants worn short, a classic tiny red bow tie, white pocket square and white shoes, you would never guess this look was from the 80's.  The only other thing you've got to nail down for sure is his laugh!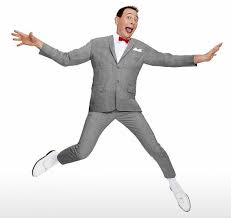 Now that you have some inspiration, check out Jim's Formal Wear suits and tuxedo!  With over 30 options to choose from, you can create the perfect unique Halloween costume.  Visit your local retailer or order online today!