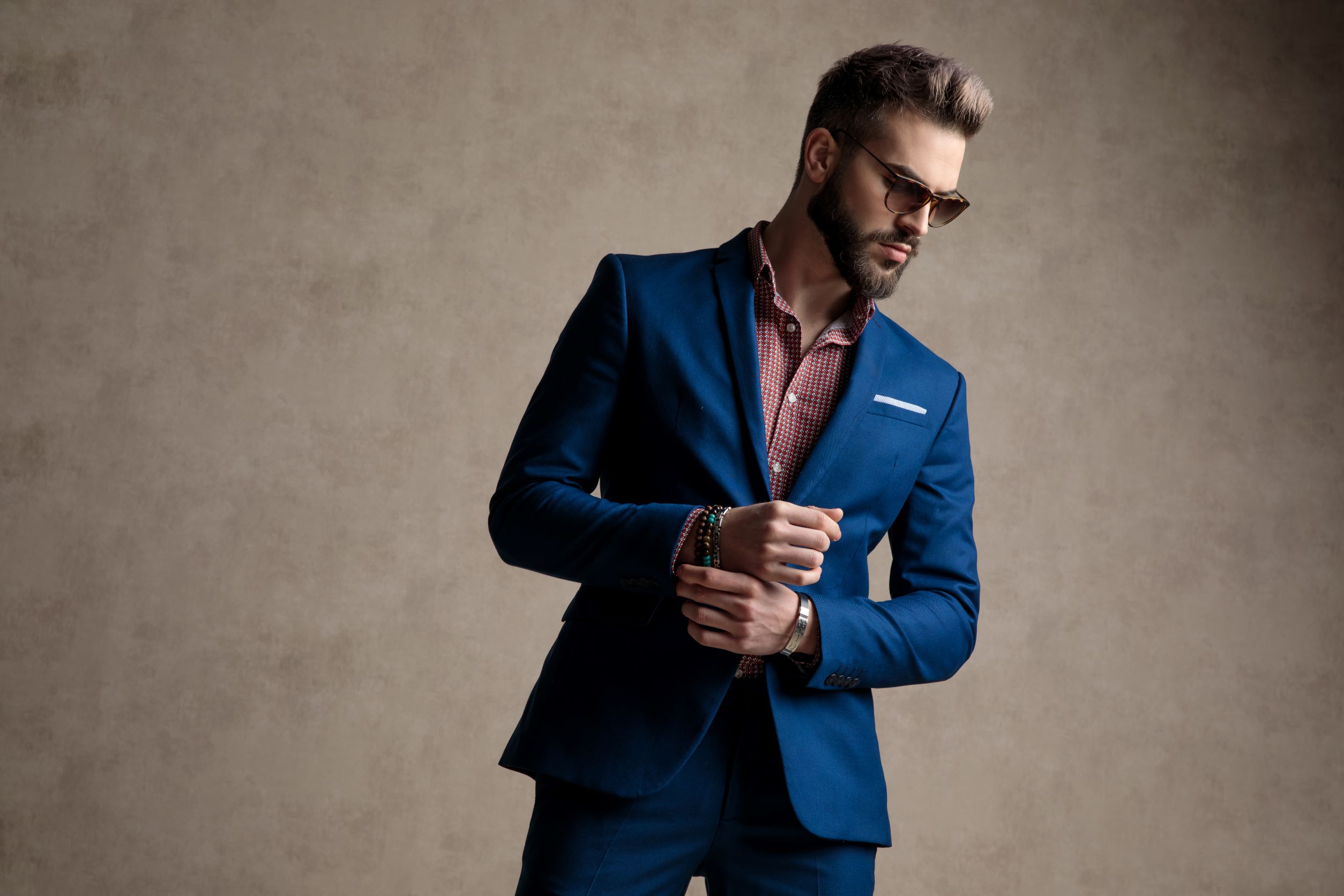 The terms "dressing sharp" and "looking classy" come with a seemingly straightforward set of guidelines for men—throw on a two- or three-piece suit and a tie, and you should be ready for any event on your calendar. While that's a sure fire way to look prepared for any formal occasion, there are some events when a tie adds an element of stuffiness that you may not want to convey, especially as workplaces and formal events seem to be getting more and more casual by the day. Not sure which situations call for a tie and which do not? Here are some examples of occasions that will accommodate a stylish suit with no tie.
Rehearsal Dinner
If you are in a wedding party or a close relative or friend of the bride and groom, you may be expected to have outfits for not one, but two special events in a row. The wedding rehearsal and rehearsal dinner serve as a time to start the wedding festivities, and while they are certainly secondary to the wedding ceremony and reception, these events do have a certain amount of decorum expected.
With very few exceptions, or unless specifically stated on your wedding rehearsal invitation, rehearsal dinners are generally like an upscale cocktail hour in terms of dress code. Wearing a suit with no tie or pocket square, like our Michael Kors Sterling Wedding Suit, is a nice way of dressing the part without overdoing it, and you strike a nice balance between the uncle who arrives in a polo and khakis and the nervous cousin who wears his three-piece suit for both event days.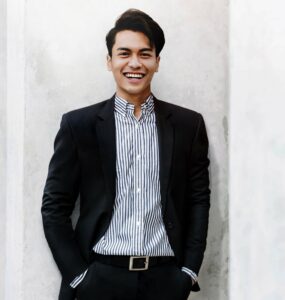 Wedding
As any seasoned wedding attendee knows, there are different levels of formality that a wedding can require. While a tuxedo would be appropriate for a black tie affair, there are occasions when a sharp suit with no tie is completely acceptable! On a wedding invitation, the wording will clue you in to which level of dress you should choose. Phrases like "semi-formal" or "dressy casual" hint to the range of styles that include blazers with suit pants or button down shirts with ties and no jacket.
Keep in mind that suit color choice also affects the level of formality you convey—lighter colors, like tans and light greys, are best suited for daytime weddings, while darker hues, like navies and blacks, work well with evening events. To break up your suit into a more casual look, feel free to wear suit separates sans tie, as well.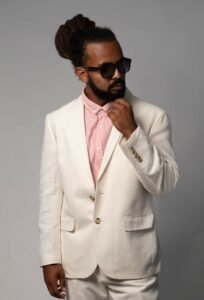 First Date
Your nerves may be jittery while planning a casual-but-upscale, romantic-but-without-pressure first date, but you certainly don't need to add to that stress with a buttoned-up, stuffy shirt and tie combination, too. When thinking of ways to impress your date, your sense of fashion is one that speaks for itself within the first few seconds. Leaning into the effortlessly put together aesthetic is a way to convey the confidence you may be lacking in the moment.
Consider going for a three-piece suit for a steakhouse dinner, and keep it chic by leaving out the tie. For a drinks-and-dancing kind of evening, a blazer and slacks with a crisp button down shirt are all you need. Channel your inner Ryan Gosling, and make a statement.  Don't forget that details matter!  So add a pair of fashion socks or a cool pair of shades to complete your look.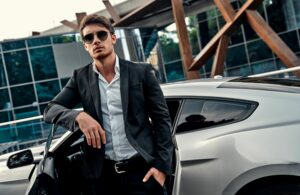 While James Bond may have been a fashion icon in his day, in today's world, the best way to look sharp and updated is to lean into the casual chic suit with no tie trend. It exudes confidence and style while leaving the door open for adventure, if and when it comes knocking. Check out some of Jim's Formal Wear's classic and patterned suits for inspiration, or visit one of our retailers in-store to speak with an associate about trying this trend.