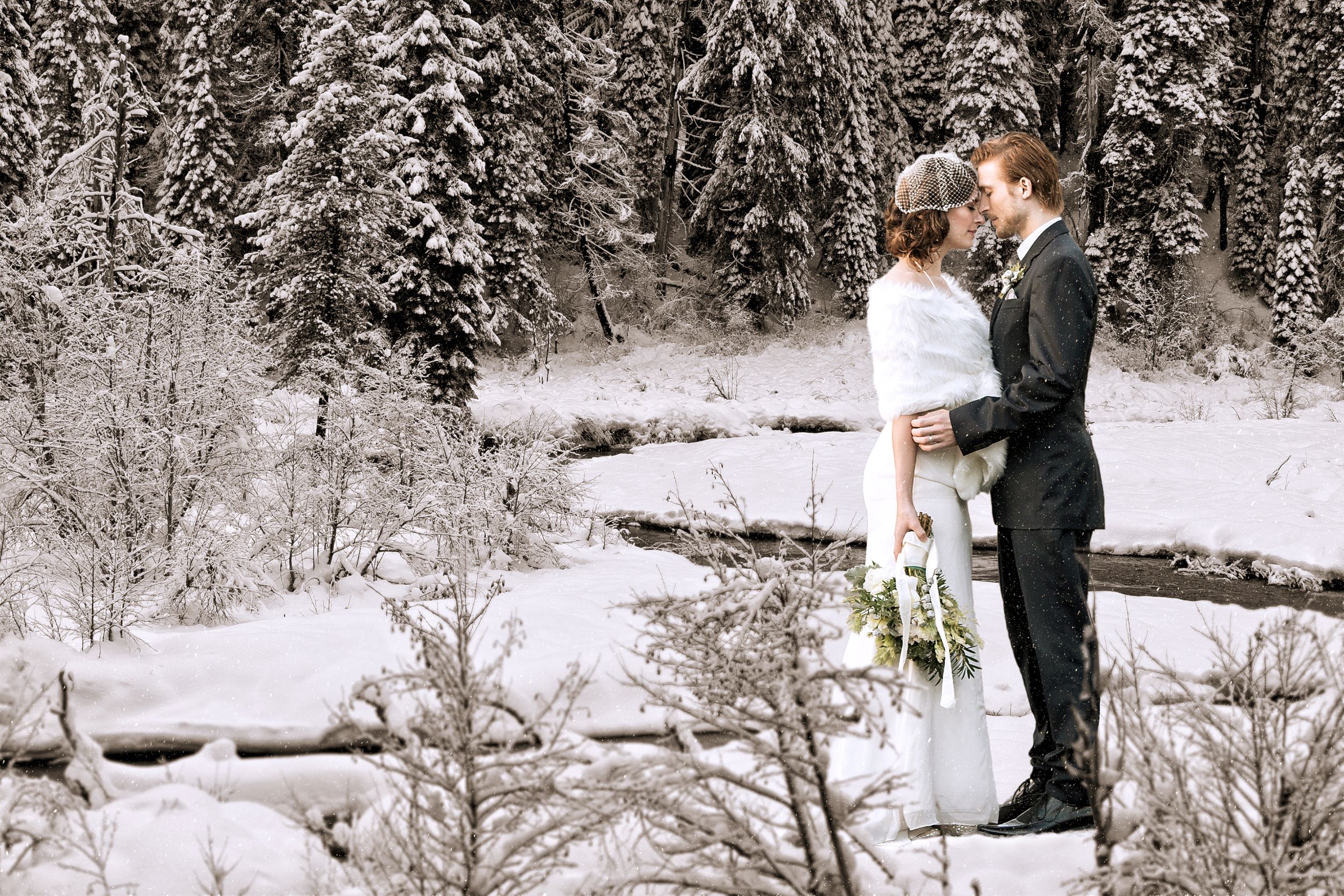 What is dreamier than a winter wedding?  There is romance and love, and between the crispness in the air, frosted trees, holiday cheer and music, there is no denying that this time of year is magical.  If you are looking to transport your guests to a winter wonderland, here are some of the best winter wedding décor ideas to bring the glamour and warmth!
Dried Flowers & Fruit
Winter weddings are a great time to use dried flowers and fruit due to their everlasting nature.  They can be incorporated in different ways throughout your wedding day such as floral installations for the ceremony and reception, stunning wedding bouquets and centerpieces.  A unique boutonniere for the guys could be dried blooms and you could even have a special hair piece made for you to match!  With wedding signage trending lately, spruce up the welcome sign with a dried floral crown on top to set the tone for the wedding.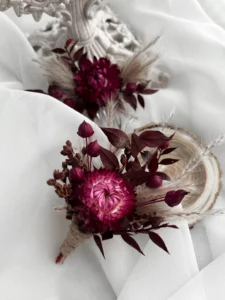 If dried florals aren't for you, switch things up with dried berries!  Adding touches of dried berries to your table setting will bring your tablescape up a notch.  A perfect choice for a winter wedding is dried cranberries. With their deep red coloring, you can easily tie in holiday elements.  Frosted berries or other fruit like dried apples or oranges can be added to your wedding bouquet, placed as décor on your wedding cake or placed a top of place settings.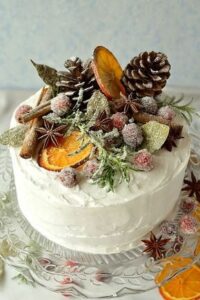 Branches & Lighting
Winter brings bare trees so why not include them into your winter wedding and embrace their beauty?  For your tables, iced or frosted branch centerpieces will exude elegance while still staying in theme.  You could also do bare branches with hanging crystals or hanging votive candles to bring the twinkle and to bring the outside inside.  Throw in a few snow-covered pinecones for an added touch.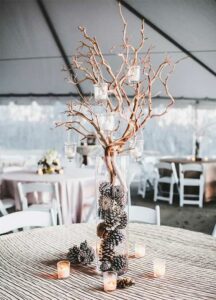 For a rustic vibe, twigs and branches go well when added to your floral arrangements.  You can even go big with bare trees!  Winter weddings don't scream flowers so do an arch of branches instead of a flower arch.  Or, have large bare trees set up at the alter with string lights or hanging candles while you say "I do" to your soulmate.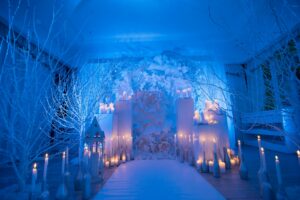 Lighting can be another big showstopper for a winter wedding.  While balloons aren't thought of at weddings, if you are getting married closer to New Year's Eve, using transparent LED balloons will be sure to have your guests ready to party!  Plus they are reusable so when it comes time to celebrate your one year anniversary you are ready to set the mood.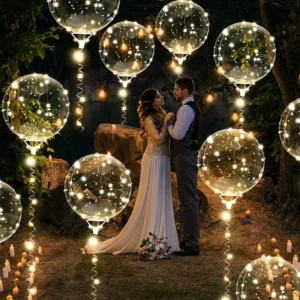 If you are using garland throughout the décor, make sure to use lots of twinkle lights to brighten up the greenery and to add warmth.  For the reception, you want the room to be inviting so use market lights to light up the room.  Candles will help set the mood as well.  Imagine your tables lined down the middle with taper candles inside tall, glass chimneys.  Romance is key for a wedding so having scattered candles during the ceremony or lining the aisle can give that fairytale vibe.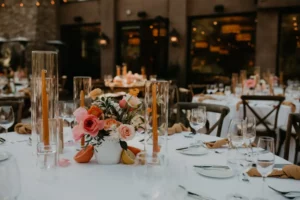 Snowflakes
How can you have a winter wedding without having some snowflakes accents?  An easy way to add snowflakes into your décor without going overboard would be having a snowflake cake topper.  Or if you are breaking tradition and doing cupcakes instead of a cake, top each cupcake with a snowflake.  If you want to add a little more snowflakes than just a cake topper, use snowflake votive candle holders for your table décor or use them as seating cards!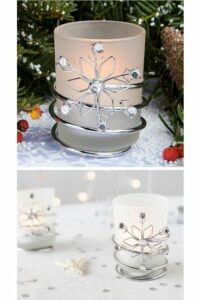 To remember this special day, a unique guest book idea like a snow globe drop box where guest sign their name on the snowflake and drop it in to fill up the snow globe is ideal!  Customize with your names and wedding date and even coordinate your wedding colors into the design!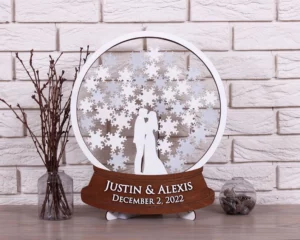 Even though winter weddings aren't the most popular time of year to get married, there are so many fantastic décor ideas to make your wedding a winter wonderland.  You and your guests will still be able to enjoy the outside while inside with intimate lighting, bare branches, beautiful florals with dried flowers, berries or other fruits, and even see a snowflake or two!  When you're dancing the night away under the fairy lights, make sure he looks his best by wearing a Jim's Formal Wear suit or tuxedo.  Start browsing online or visit your local retailer today!