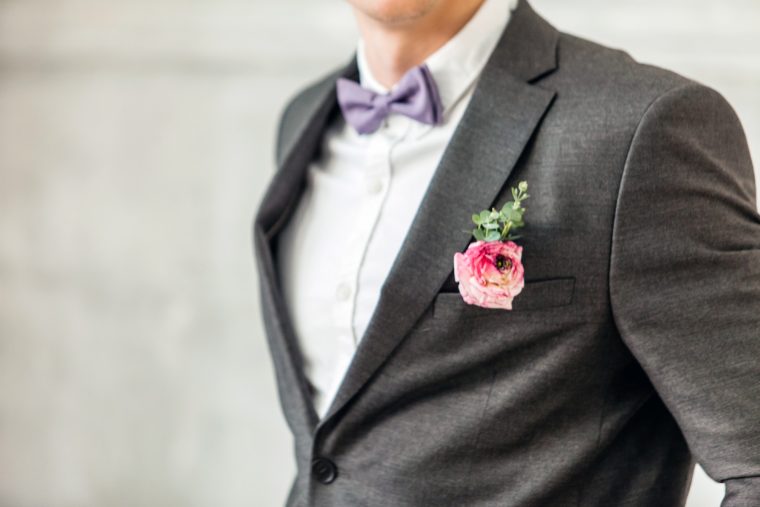 Now that winter is over you can break out of that cold weather fashion rut. See you next winter, charcoal grey and black, and heavy wool, tweed and flannel. Spring is the time to bring out your lighter and brighter fabrics, patterns and accessories. Take a look at our favorite pieces that will perfectly complete your spring suit look.
Bright coordinating colors make your outfit pop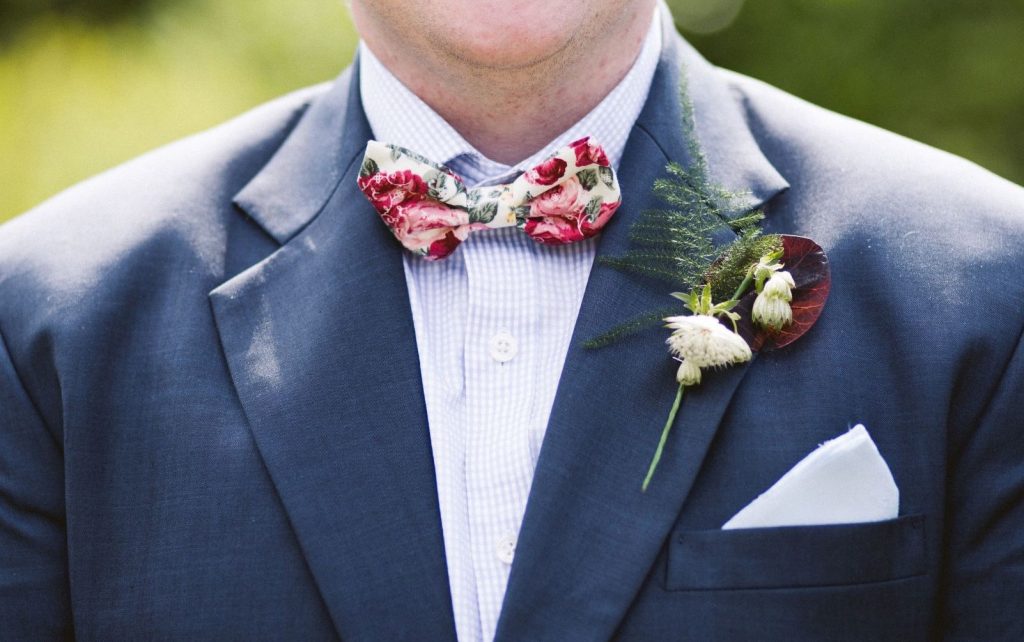 A shirt, tie, or pocket square in a bright color or fun pattern will make your entire outfit pop. Remember to pick these items of clothing so that they complement each other in both pattern and color. For example, if you've chosen a light grey or khaki suit, try pairing it with a solid button front shirt in salmon, blush, or baby blue. Wear a knit necktie or bowtie in a floral pattern or polka dot pattern. A striped pocket square in a similar color pulls your look together and adds another touch of color.  
Look fun and fresh with a lapel flower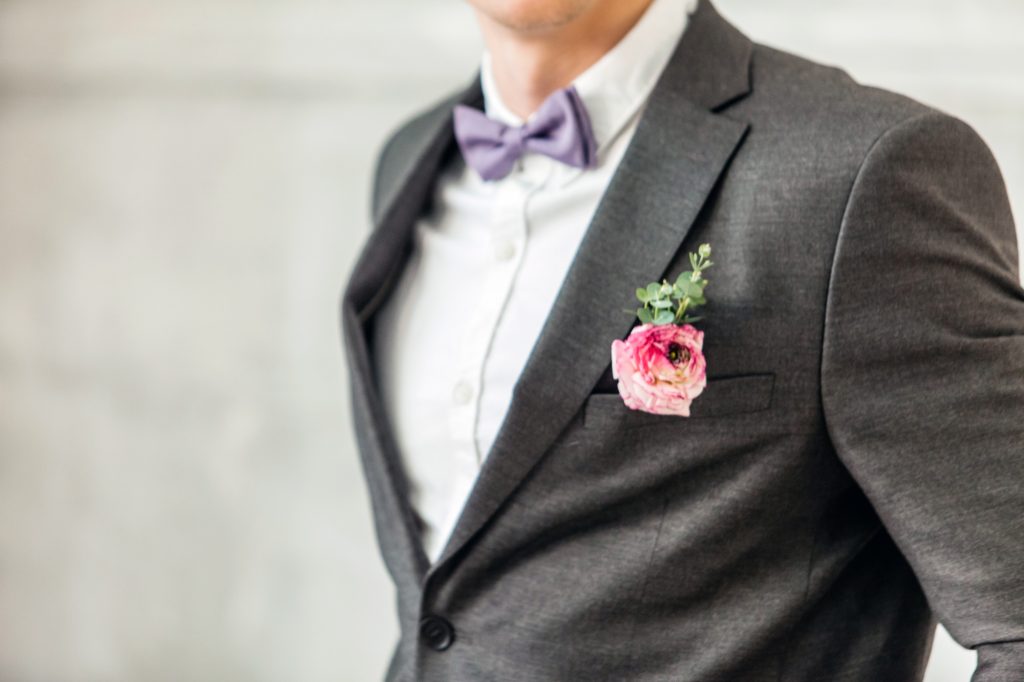 Flowers are synonymous with spring, so a lapel flower on your suit jacket will look appropriate for the season. A red or white carnation is a classic choice, especially popular for weddings. Either color looks great on any spring suit you choose: light grey or blue, khaki, seersucker, or cream. Other popular flowers include roses, gardenias, and orchids. Whichever look you choose, make sure you attach your flower using the buttonhole on the left lapel of your jacket, where it's traditionally worn.
Stick to brown dress shoes for spring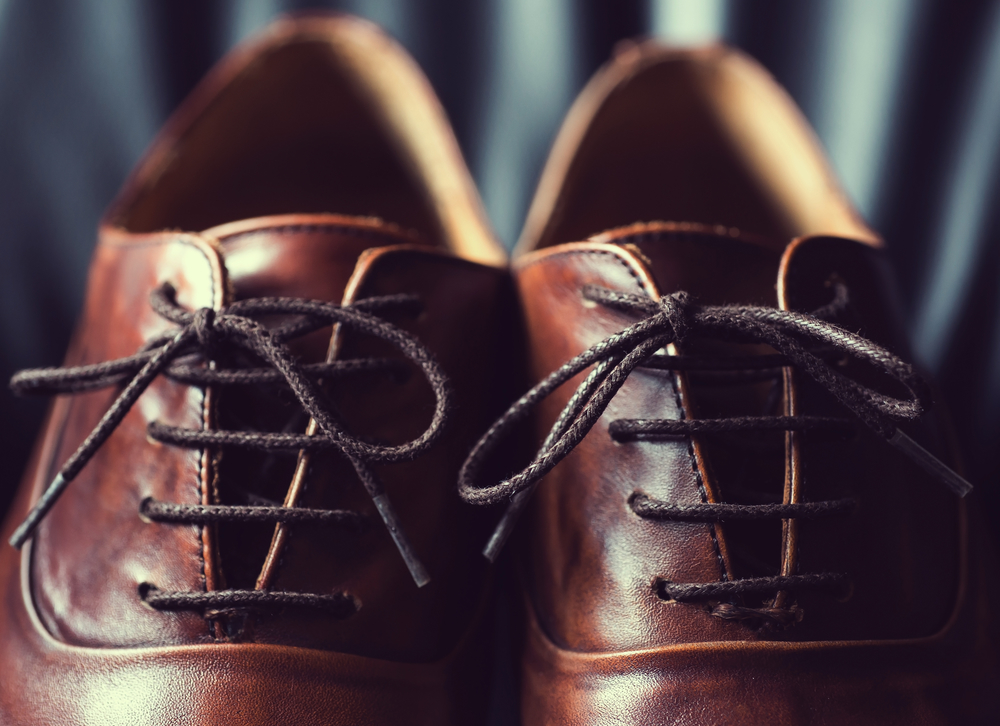 When you're wearing a suit in a light fabric like cotton, linen, seersucker, or chambray, a dark black shoe might make your look too heavy. There are exceptions, of course, but you typically can't go wrong with wearing brown leather shoes like oxfords, brogues, or loafers with your suit. Brown shoes look rich and earthy, perfect for spring. For more informal events, you might even swap your brown dress shoes for clean, light-colored sneakers. Whether you go with brown, black, or a different color, remember to match your belt and watch band with it.
Don't forget your socks and sunglasses
Like pocket squares or cufflinks, socks can be a great way to express yourself in your outfit. Traditionally, you wear socks that match your trousers, but bold and bright socks look fun when worn in an appropriate setting. When choosing socks, coordinate with the rest of your outfit just as you did with your pocket square, tie, and shirt. If you're wearing a light grey suit, blush pink shirt, and navy tie, a pair of pink argyle socks would work well. Lastly, to complete your spring suit outfit, throw on a pair of sunglasses. Classic tortoiseshell Wayfarers or cool black aviators go with everything, and they're super practical for outdoor spring events.
Complete your spring look with Jim's Formal Wear
Need more accessories inspiration? Our online collection of accessories has everything you need, from shirts to vests to suspenders and more, in all sorts of styles and colors. Find your next spring accessory now!