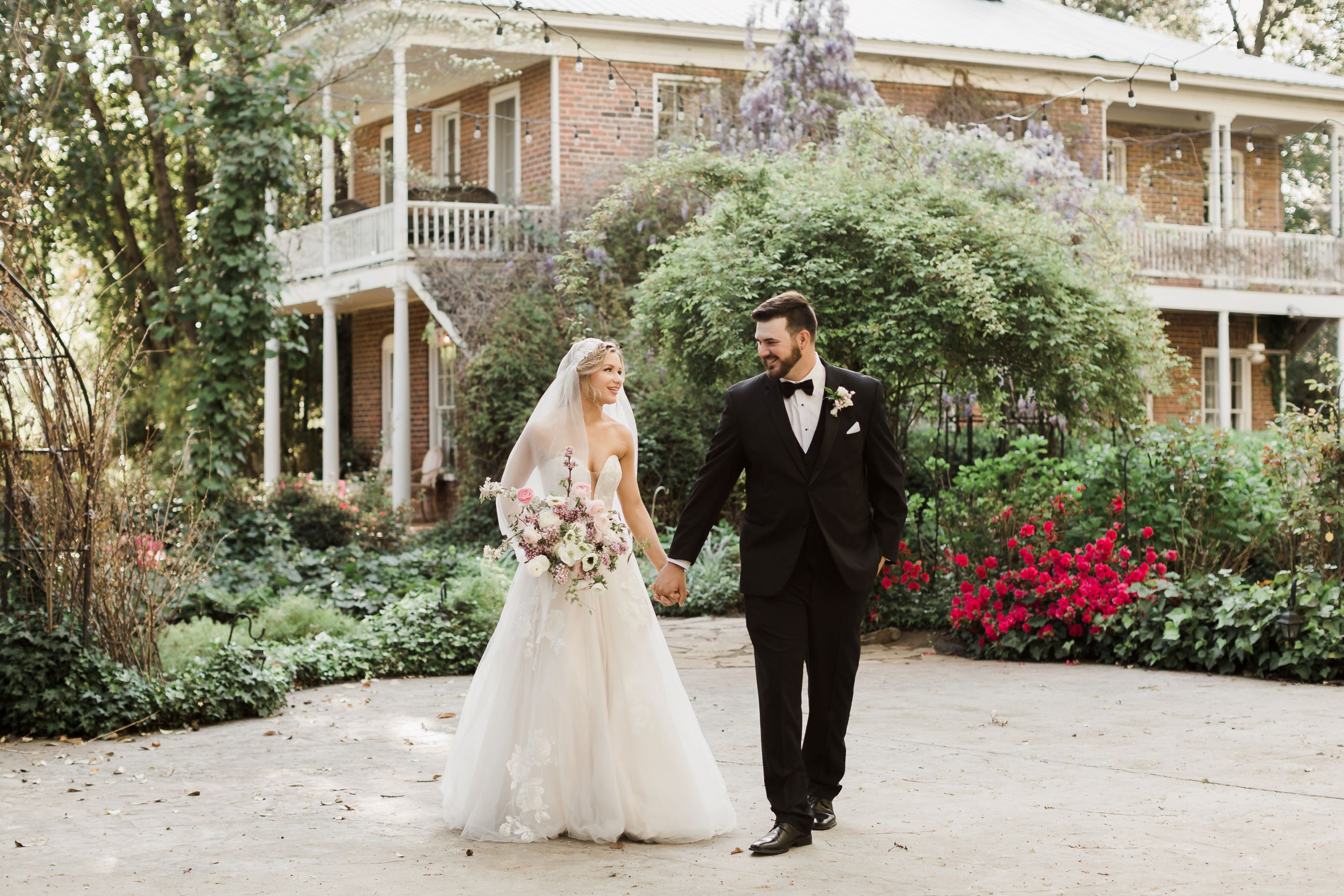 You are going to be a groom and the big day is fast approaching!  You are ready to marry the love of your life, and now it's time to pick out your suit or tuxedo rental. Choosing your wedding day attire can be a little overwhelming when you first start researching, especially if you're not accustom to wearing formal attire.  However, if you keep just a few important tips in mind when choosing your suit or tuxedo rental, you'll look and feel great on your big day!
Fit
One of the most important things to consider when choosing a tuxedo is the fit of the garment.  Take into consideration the way you like your clothes to fit, and go from there.  If you'd rather wear fitted shirts and pants, an Ultra Slim or Slim Fit garment is likely for you. If you wear your clothes baggy or loose fitting, a Modern or Traditional Fit garment is probably more your style. No matter which fit you choose, Jim's Formal Wear will have a suit or tuxedo in your size.  Coat sizes are available up to a size men's 66,  so they are made to fit just about any body type.
It's best if you can choose a slimmer, fashion-forward look. You'll find that the tuxedo fits your body without being too tight. It should be snug while still allowing you to move, so you can dance the night away!  Once the coat is buttoned, you should easily be able to slip your hand between the jacket and your shirt. If there's any tugging or pulling on the back of the coat between your shoulder blades, the coat is too small, but it can easily be remedied with the next size up.
Another thing to be conscious of with tuxedo rentals is the sleeve length for the jacket and for the shirt.  The sleeve of the jacket should hit right above your wrist bone.  The sleeve of the shirt should be showing just a bit; roughly a half inch to an inch.  These couple of tricks will have you looking like a million bucks!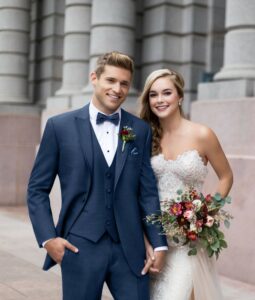 Style
While you want to look just as good as your lovely bride, you don't want to outshine her!  Try to match her vision.  If she plans to wear a high-end wedding dress, choose a classic tuxedo which can be in black, blue or grey.  If your bride is going a little less formal with her choice of a wedding dress, you could choose a suit and keep it a little more casual. Either choice works, just make sure you are complementing her concept!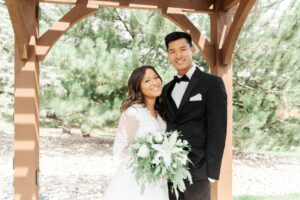 Accessories
Details matter when it comes to tuxedo rentals!  Make sure you wear cuff links to add that touch of elegance.  They can be simple, such as a set of black and silver or be a little funky and unique with personalized cuff links for the special day.  For a little sophistication, wear a bowtie.  Black bowties are a classic, but you can incorporate a splash of color with a bowtie that will match your wedding palette.
Adding a pocket square will also help elevate your look as well.  Match it to your bowtie or choose a complementary color for some panache.  To keep your look fashionable, your shoes should be a matte style and not glossy.  Whatever you do, do not wear white athletic socks or there is a chance you might not get married!  Keep it simple with black dress socks or add a little flair with some fun, colored or patterned socks!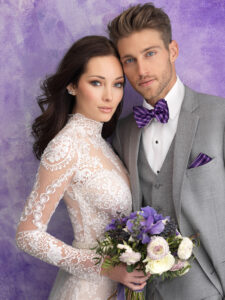 Seems like a lot of rules, huh?  While rules are made to be followed, you don't want to lose your style and personality.  You want to exude confidence and if you have to break a rule or two to get there, then so be it!  Wearing a suit or tuxedo should make you feel good and look good too.  Here at Jim's Formal Wear, we have what you need, whether that be to rent or buy!  Start shopping online, or if you need more advice, let our team of experts at a nearby location help with your tuxedo rental!