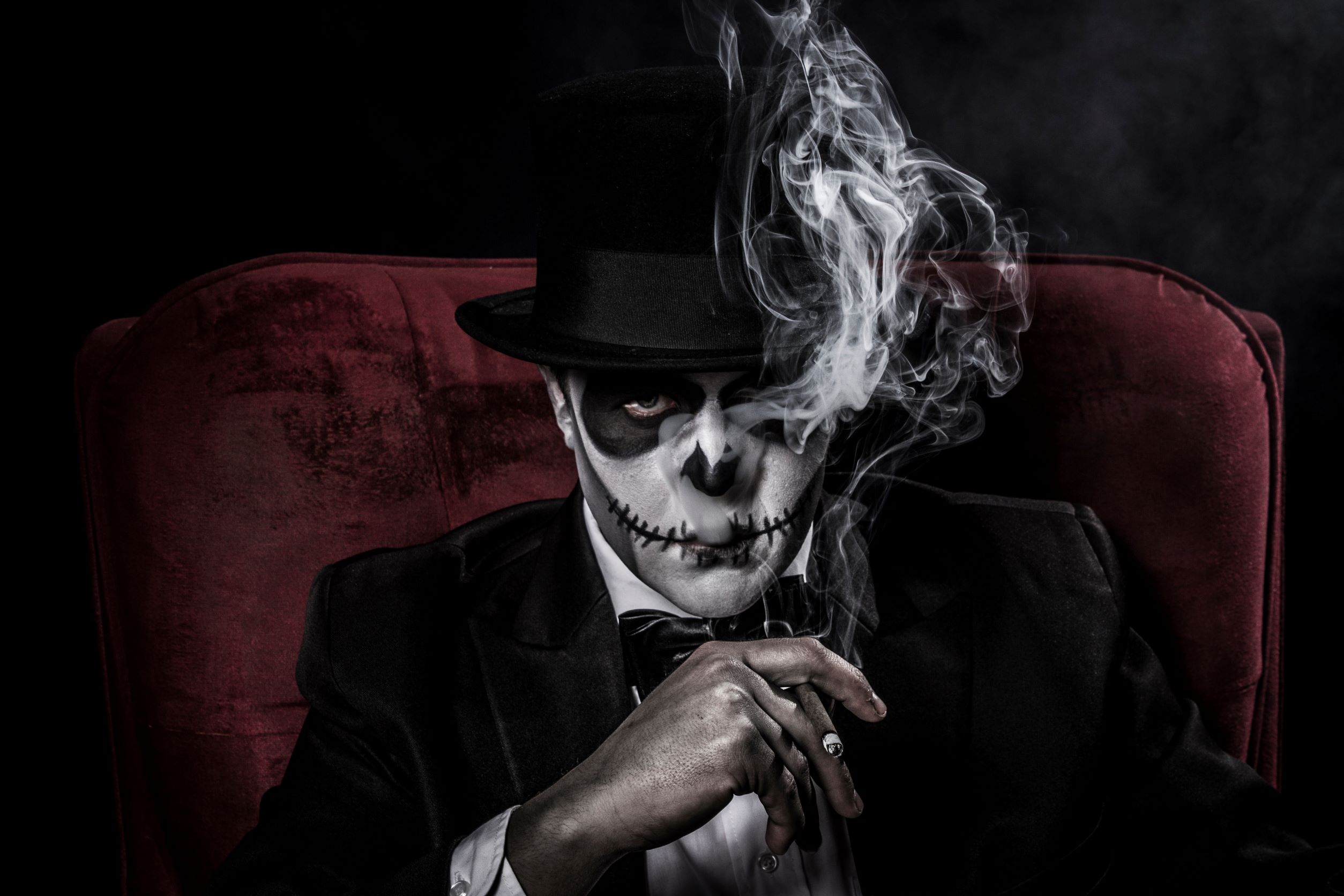 Sometimes finding a costume can be scarier than Halloween itself. Everybody wants to dress to impress, and what better way to do so than with a suit or tuxedo! Now we know this may not be your first thought when thinking of costumes…but keep scrolling for ideas to embody these star-studded icons and have your friends wishing they swapped cliché costumes for chill-inducing class.
ELVIS
Be the G.O.A.T by being "The King" of Halloween. Rock a pink suit to emulate Elvis's iconic swagger or opt for a burgundy suit to run the Vegas strip. If couples' costumes are your thing, Elvis in his Paisley wedding coat and Priscilla would be sure to turn heads.  Make sure to practice your hip-swinging dance moves!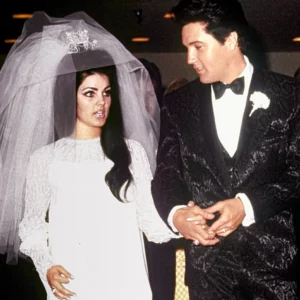 CLARK KENT
Superman disguises himself during the day, so you can borrow his disguise at night. Heroes don't always need an elaborate costume; however, if you need to save the night, a superman shirt underneath that handsome suit or tux will be someone's kryptonite.  Don't forget the glasses to help keep you in disguise!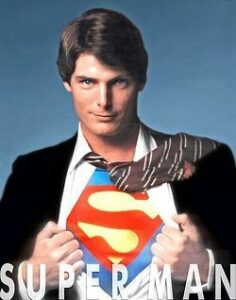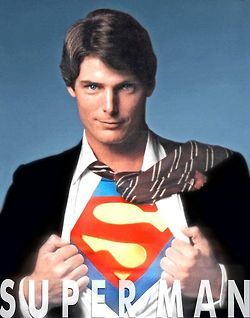 THE JOKER
Trick or Treat? With this costume, all tricks are fair game. Be the fright of the night with this infamous look that will leave no one laughing and have you asking "Why so serious?"  Opt for a red suit or tux to bring home the insanity.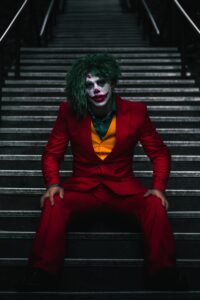 RON BURGUNDY
I don't know how to put this, but you'd be kind of a big deal if you went as the greatest anchor of all time. With little effort and a lot of scotch, you can become the epitome of man in a simple burgundy suit. You stay classy, San Diego.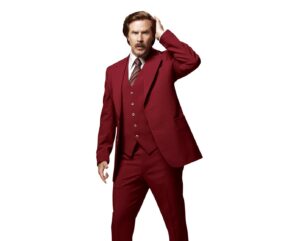 PATRICK BATEMAN
Psycho can sometimes be a good look. In Patrick Bateman's case, we'd say it worked. Channel the iconic psychotic thriller, American Psycho, this fright-night with a clean-cut suit and cleaver in hand. Do not forget the business card.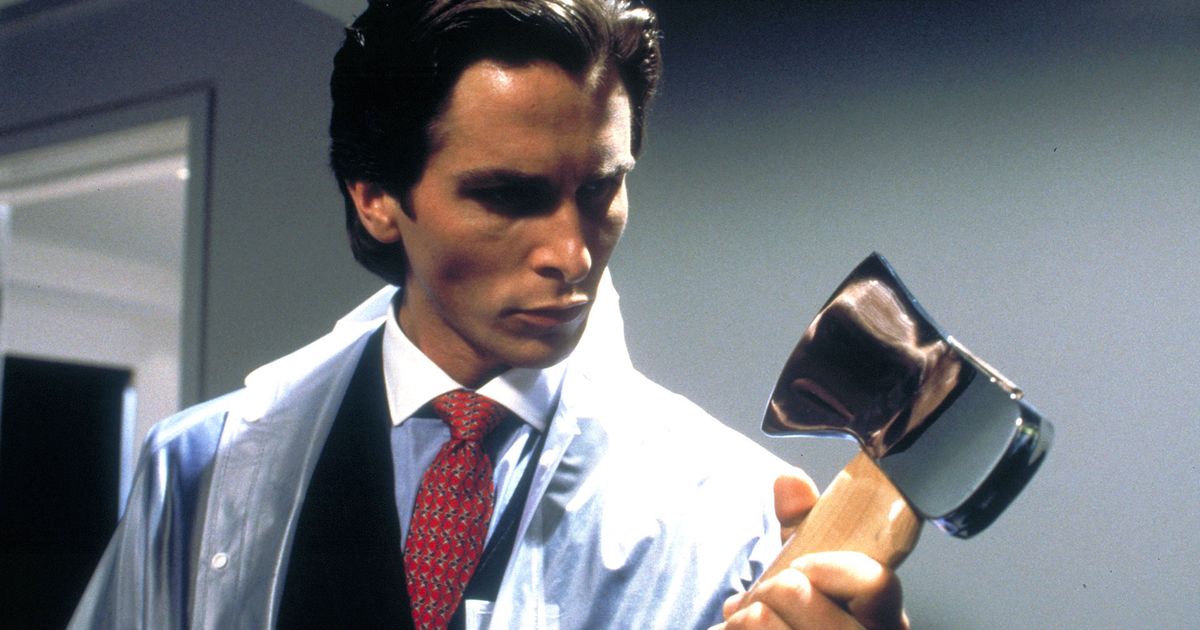 007
Bond. James Bond. Enough said.
But seriously, this look is a classic that will never go out of style.  You can choose from a white tuxedo jacket, navy blue suit or grey suit like our Michael Kors Navy Sterling or Steel Grey Sterling.  Or keep it traditional in a black tuxedo.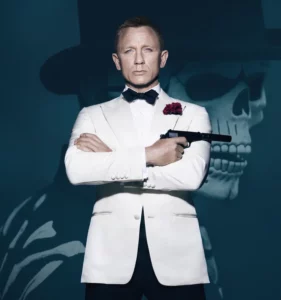 PEAKY BLINDERS
If you haven't heard, these English gangsters are the men to be. Dawn your caps and best attire with your boys and own the streets this Halloween.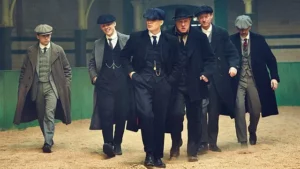 MR. PRESIDENT
GET DOWN! Have secret service on deck with this elite group costume sure to bring the (White) house down. This cost-effective look hits all the marks for a great costume, and you can have all the fun playing Mr. President throughout the night. Have your crew grab those sharp suits and tuxedos out of their closets and protect the man (or woman) of the hour.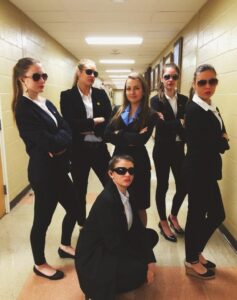 BLUE STEEL
Wow! You're ridiculously good looking, maybe you could be Derek Zoolander for Halloween. Flash the blue steel and you can make any outrageous suit ready for the runway. Stun everyone this year with your model-looks and high fashion get-up, and they too will realize how precious male models are.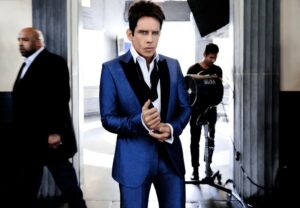 TYLER THE CREATOR
It'd be in your Best Interest to wear a pastel suit to be the chillest in the room. Wear the white wig and everyone will want to be your friend. Do him right, and no one will be asking, "Who Dat Boy?"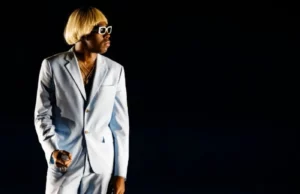 No matter what costume you decide, Jim's Formal Wear will help you bring out the fright in formality this Halloween. Don't be spooked from our suits! We offer numerous suits and tuxedos for rent that are affordable and worthwhile. Or invest in one of our quality suits that are viable for any occasion, from costume parties to weddings, Jim's Formal Wear has you covered.