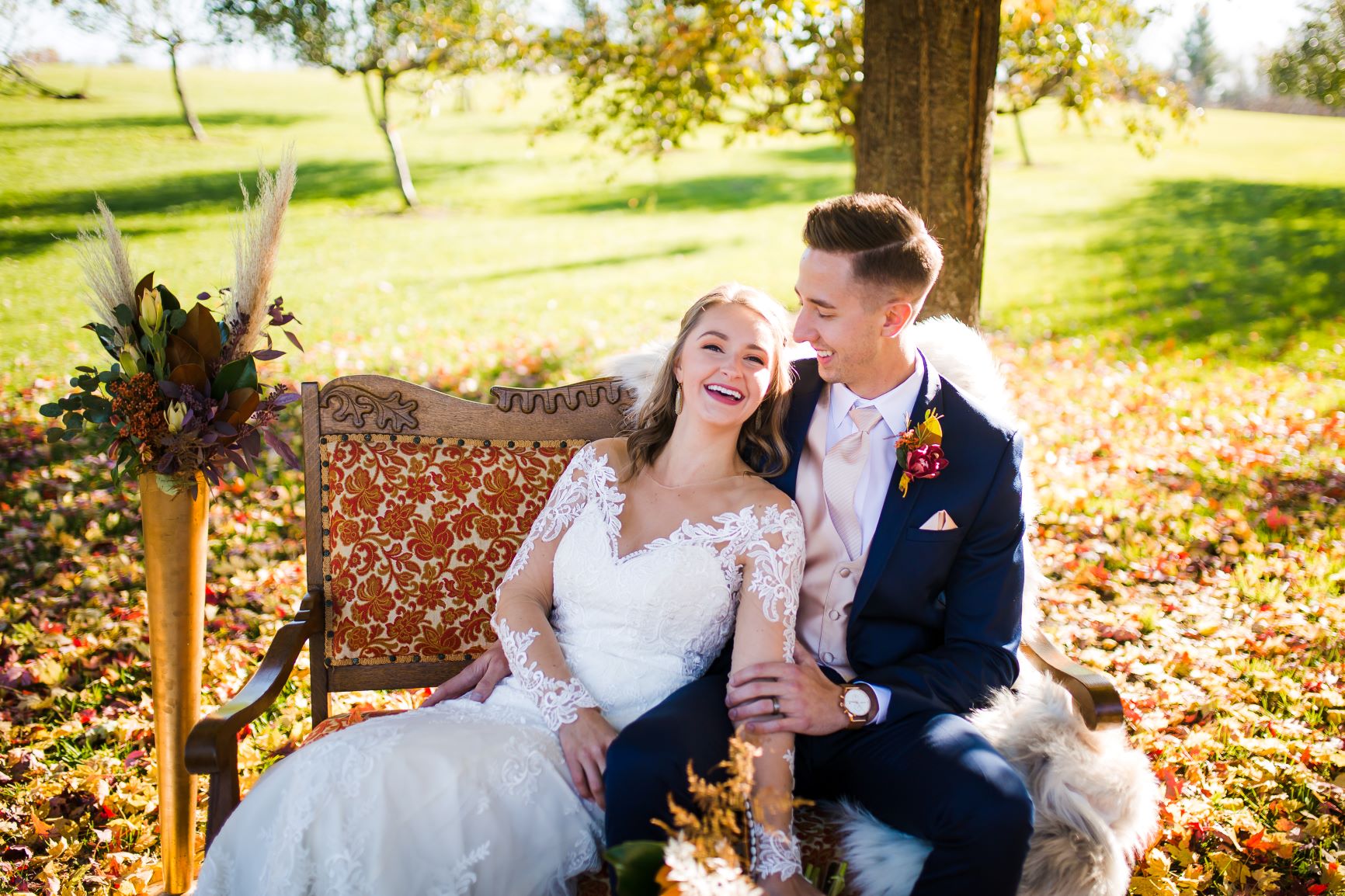 Whether you grew up on a farm or are country at heart, you can showcase your style at your country wedding though the use of color. Embrace the outdoors and the scenery that made you fall in love with the rural life by using these color schemes.
Rust + Sage Green
The color combination recently making waves in rustic weddings is rust and sage green. This modern color scheme offers romantic neutral shades which refrain from being overbearing. The subtle colors create a sophisticated atmosphere while simultaneously bringing warmth to the wedding. Wooden touches compliment these colors beautifully, and can be done through rustic tables, chairs, signs, and other décor. The ladies of your wedding can wear rust bridesmaid dresses and carry sage green bouquets. The men can be suited in grey to avoid contrast. Tie in the look with rust ties and sage boutonnieres. Bring your chic country wedding to life with rust and sage green.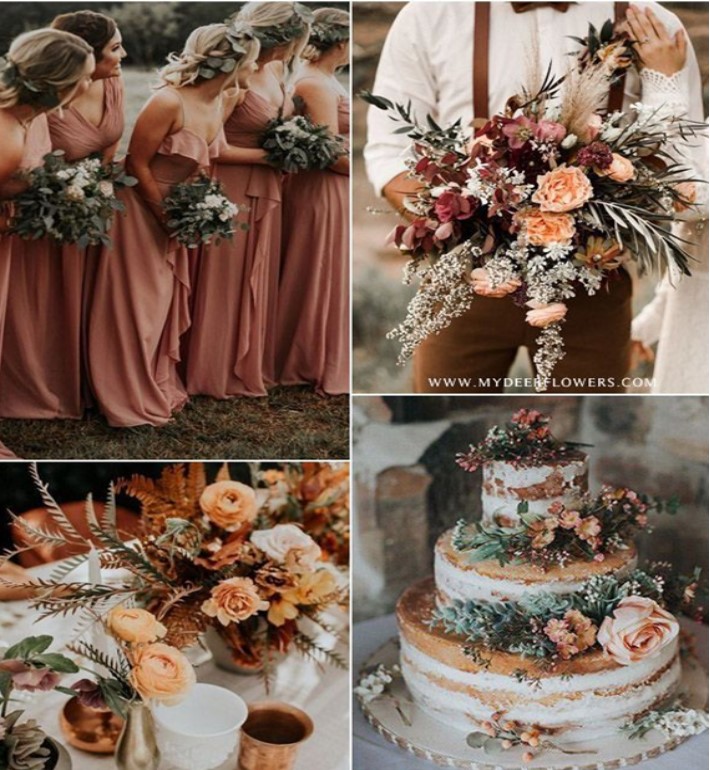 Sunflower Yellow + Burgundy
If everything is sunshine and rainbows, sunflower yellow is calling your name. Offset this bright color with deep burgundy to pull the scheme together. Imagine your farm wedding with burgundy dresses, ties, and tablecloths, all accented by real sunflowers. Bring in more yellow by offering lemonade and sunflower cupcakes. The whimsy, playful colors will bring joy and light to your countryside wedding.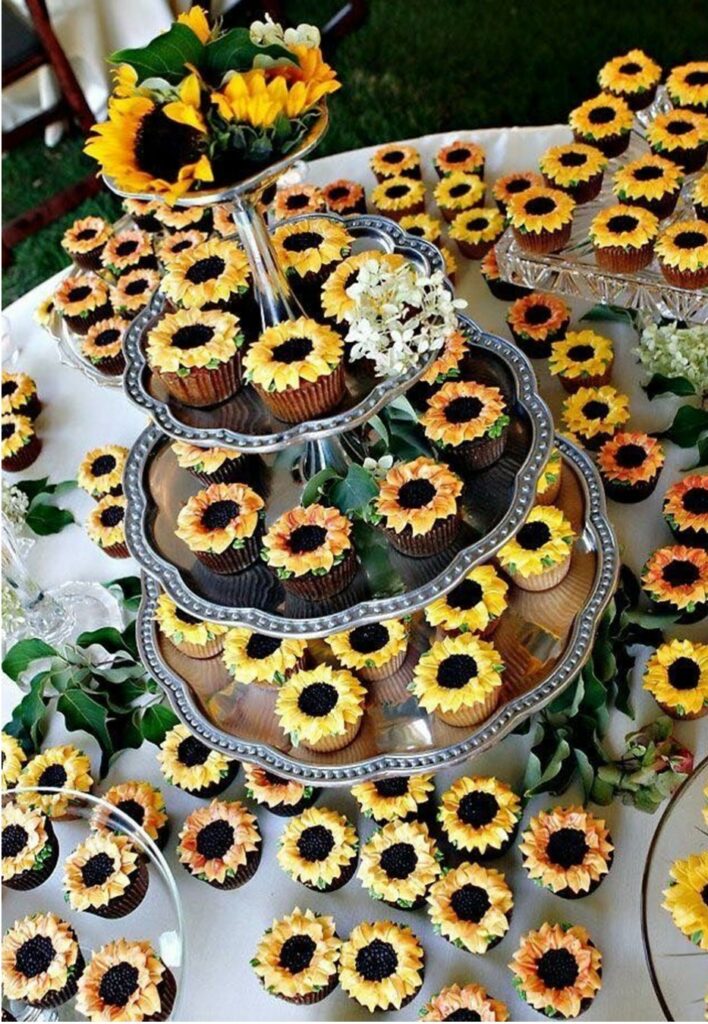 Navy Blue + Red
Looking for country with class? Pair navy blue and red for a formal vibe that does not take away from the country theme. The contrasting colors, when done right, allow your rustic details to shine. The men dressed in navy suits with red ties create a dashing look any bride will love. Red flowers create pops of color and make for stunning bouquets. This color scheme emulates a vintage feel when accented with gold. Use navy blue and red to enhance your country roots with style.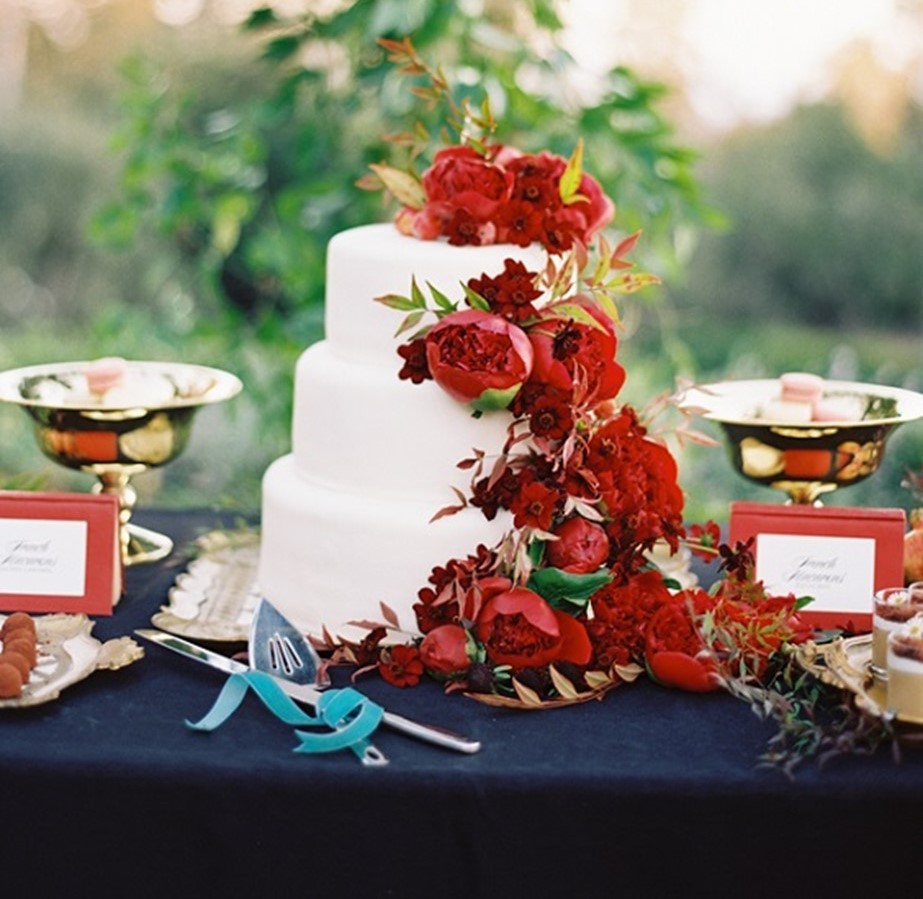 Wild West
Create your own western classic by including these colors in your country wedding. Hazelnut, java bean, cashmere, terracotta, and greige perfectly capture the unrefined beauty of the outdoors. These hues simulate a rustic, backwoods environment for the bride and groom to get hitched. Brown does not have to be boring, as the bridesmaids' dresses can be different shades within the color scheme. Include lace to give a dainty, more feminine vibe. If you are having a destination wedding, consider these colors to compliment the raw beauty of the location (especially mountains!). Roundup your love with this rustic palette.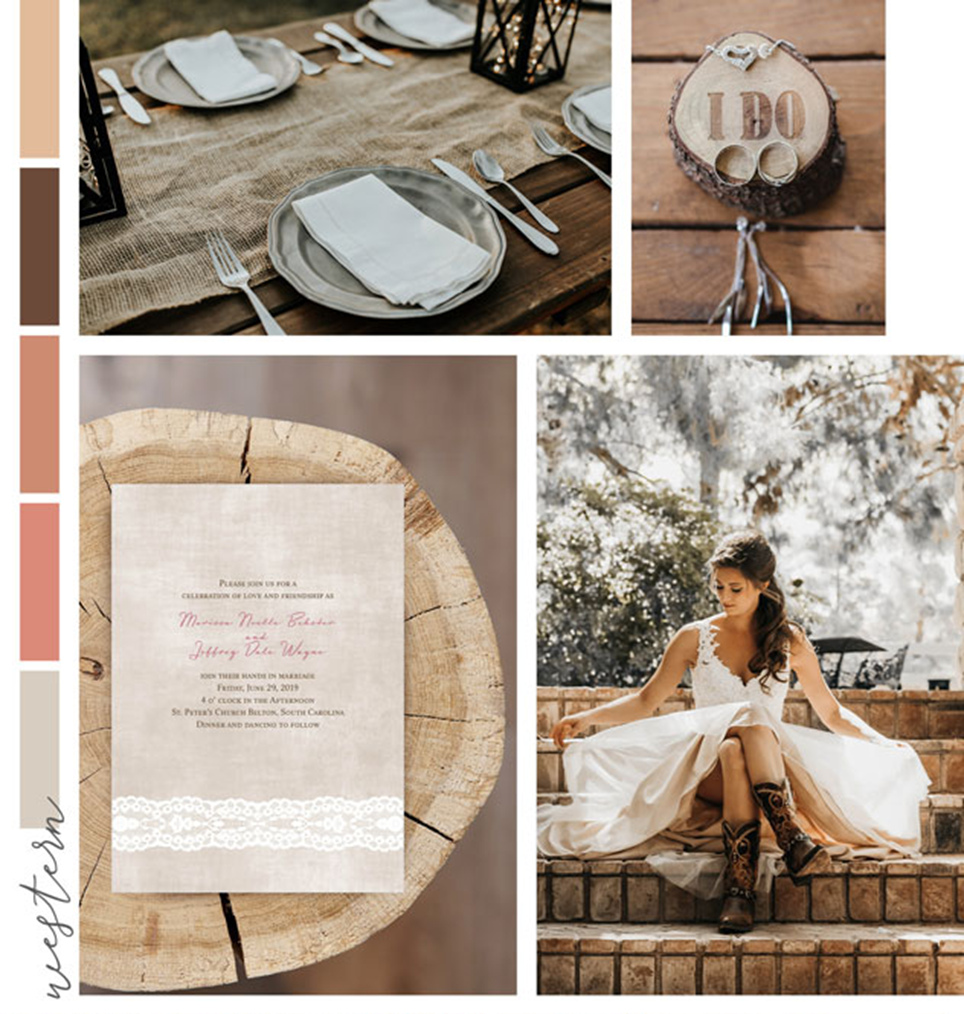 There are many ways to make your chic country wedding stand out. Whichever way you choose, let Jim's Formal Wear help you look your best. Online shop with us or visit one of our retailers to start planning the rustic wedding of your dreams!