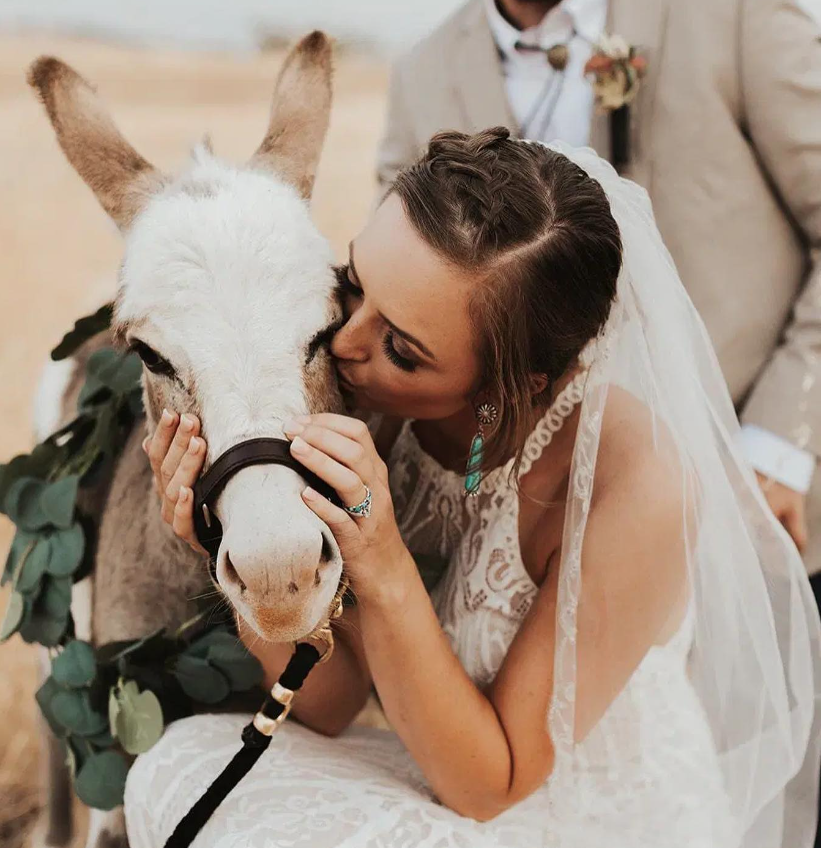 When it comes to weddings, the guest list commonly includes family members or those who might as well be! Many families with a pet know how quickly their animals become a part of the family. From early wedding planning to the day of, the beloved pets have been there for it all. 
Despite every loving intention, having personal animals at your wedding is not always feasible. Ceremony location, schedule, and attendees play a big role in deciding if they should tag along. Stay respectful and be sure to take into account your human guests' needs and limitations due to allergies or other concerns.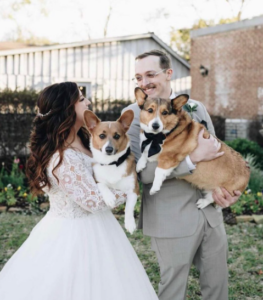 Considering Animals at the Wedding?
"Yes" to Incorporating Your Furbabies:
Venue approved

Pets react well in new places

Have a designated caregiver during the ceremony
Reasons to Reconsider Animals at the Wedding: 
Anxious pets around new people/large crowds

Guests with animal allergies

Inadequate accommodations throughout the event
Key Wedding Participant
With the increase in destination weddings and elopements including pets continuing, some venues offer four-legged friends to make your wedding day that much more memorable. Serving as an honorary guest, flower pet, or event coordinator (aka: lounging whilst the party is getting ready), they are bound to be a shining star throughout the day!
Count down to the simultaneous "aww's" of the crowd as your canine makes its way to the officiant, as a formal escort or ring bearer.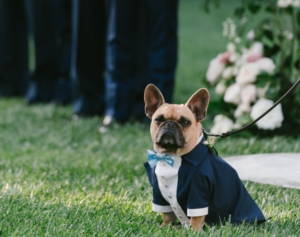 Show Stopping Entrance
Saddle up the groomsmen and hit the road, it's time to get hitched! An event this memorable deserves an entrance to match. Our equine companions are the perfect way to immerse guests in your wedding theme, whether that's country or regal and elegant. Adorn the noble steeds in classic western gear, or doll them up in braids and florals. Horses are also a fantastic addition to your wedding photography, amidst wedding processions and/or wedding party portraits.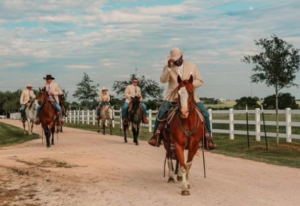 Personal Cocktail Connoisseur
Taking another trip (or two) to the open bar may be a thing of the past. These adorable beer burros are hired to tend to refreshment cravings. Stocked with fan-favorite beverages (don't forget soda or juice for the kids!), they inevitably leave guests unsure what to do with themselves. Keep the cameras ready!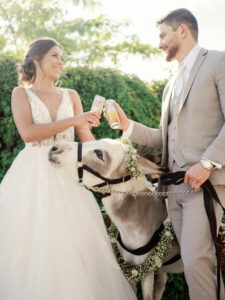 Loved Up with Llamas
Looking for the unforgettable wedding detail that gives guests something to talk about for months afterward? Llamas have officially entered the scene! These ridiculously huggable animals are the answer to entertaining guests between the ceremony and reception and are masters at getting even the most stoic attendee to crack a smile for the photographer. Reasoning behind the trending appearance may still be fully unknown, but we can all agree that it's here to stay!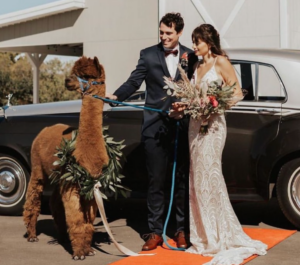 Animals provide pure entertainment and are adored by guests of all ages. The photo opportunities with pets and animals of any kind are not only priceless, they are endless!
Don't let the animals upstage your wedding day. Make sure you and your attendees are camera-ready with suit and tuxedos from Jim's Formal Wear.  You can begin shopping online or choose from one of our 4500 locally owned retailers to give you in-store expertise and service.