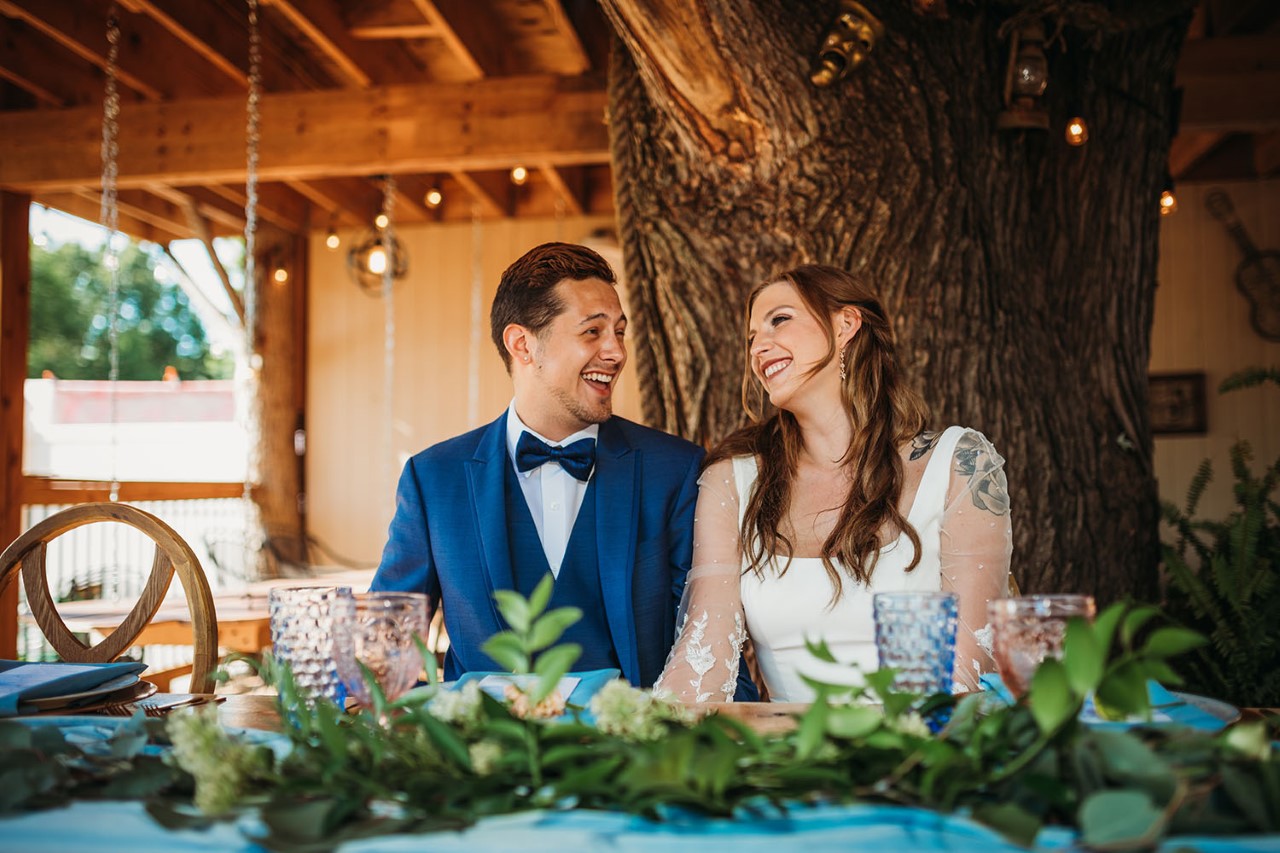 There's no denying that your wedding celebration will be one of the greatest and most memorable events of your life. Unfortunately, it may also be one of the most wasteful. It has been estimated that the average U.S. wedding produces around 400 pounds of waste. Implementing just a few of these eco-friendly wedding ideas can help reduce your wedding's carbon footprint.
Picking the Perfect Rings
It's never too early to start incorporating some earth-conscious options into your eco-friendly wedding plans. Start with the rings, for example. Consider proposing with a family heirloom. If it's not quite the style you were looking for, there are endless options to have the piece customized.
No family heirloom? No problem! Preserved and refurbished rings can easily be found at your local antique shop or estate sale. A vintage jewelry piece makes for a one-of-a-kind, and timeless option.
Minimizing Printables
To help reduce the need for printed wedding materials, try using digital options whenever possible. Organize your wedding using one of many wedding planning apps available on your smartphone. Create a wedding website complete with your wedding details available for all guests to view. Include a link to your website in a "save-the-date" text or email.
Cutting out paper altogether is not a practical option for most.  But reducing the amount and type of paper used can still have a big impact. Consolidate your invitations to one piece. When considering printing companies, look for ones that give back to the environment or offer more eco-friendly options like using recycled or seed papers.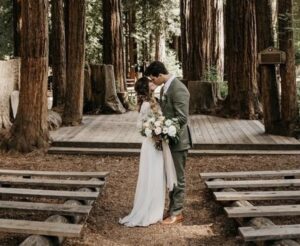 Choosing a Venue
Select an eco-friendly wedding location that can accommodate both your ceremony and reception to reduce emissions from traveling vehicles. If your event is staggered across multiple locations, offer a shuttle service. The fewer vehicles traveling, the fewer toxins being released, the more eco-friendly your wedding.
Consider an outdoor wedding venue such as a national park or beach. As if the natural lighting and beautiful scenery aren't enough to convince you. Oftentimes, your rental fees for such locations will help fund conservation and clean-up efforts. It truly is a win-win!
Reduce Food Waste
Choose a caterer that's local and focuses its menu on sustainable and seasonal food options. Not only is shopping local good for the economy, but it also helps to reduce your carbon footprint.
Serve plated meals rather than an open buffet to reduce the amount of excess food. Talk to your caterer about leftover food options. If you are left with more than you can consume, donating it to your local homeless shelter or food bank would be a great way to help out your community and reduce waste. Just be sure to check regulations and guidelines in advance.
Go Green with your Decor
Take a minimalistic approach when choosing your eco-friendly wedding décor. The fewer items used, the less waste in the end.  For the must-have items, consider using decorative pieces you already own or can re-use in your home afterward. Chalkboards and mirrors make for great signage options. For vase and centerpiece needs, get creative. Search your kitchen cabinets and even the recycle bin for items like glass bottles, jars, and tin cans.
Most items intended for single-use were not created with the environment in mind.  Linen table cloths, napkins, and runners are not only eco-friendly, but they add a soft and elegant feel to your table. Stay away from disposable paper plates and plastic ware. Using real glasses, china, and silverware that can be re-used will significantly decrease the amount of waste at your wedding.
Look to nature for some green inspiration. Real leaves can be used for unique place cards and table décor. Consider using potted plants instead of cut flowers. Succulents, cacti, orchids, and herbs make for great options. Live plants can also double as parting gifts for your guests.
If fresh-cut flowers are a must, shop local and choose blooms that are in season. After the event, share your arrangements with family and friends or donate them to your local hospital, senior center, or homeless shelter. For any greens that can not be donated or reused, do not just trash them. Instead, compost them to reduce landfill waste.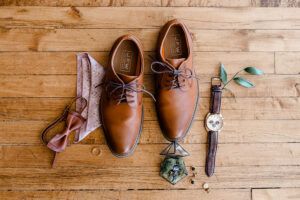 Rental Wear
From wedding décor to wedding attire, there are almost as many rental options available as there are to purchase. Plus, you don't have to find a place to store it or deal with the guilt of buying it and never using it again. Simply return it to where you got it from for someone else to enjoy again.
With more people becoming earth-conscious, eco-friendly bridal options are much more plentiful. Ask your local bridal shop about their rental options before viewing their purchase goods. You may be surprised by how many options are available. Not to mention how much money you could be saving.
Jim's Formal Wear has hundreds of rental options available! From suits and tuxedos to shoes and accessories, we've got you covered. Not only do our rental goods reduce waste, but our company has also adopted a variety of green practices to minimize our carbon footprint.
Use these ideas to get your eco-friendly wedding planning underway. When it comes to going green, every little bit counts. Implementing even just one of these earth-conscious wedding ideas into your special day can have a big impact on the earth.